Japanese Sencha Greentea – Awaking Purifying Body & Mind (Special Method of Brewing)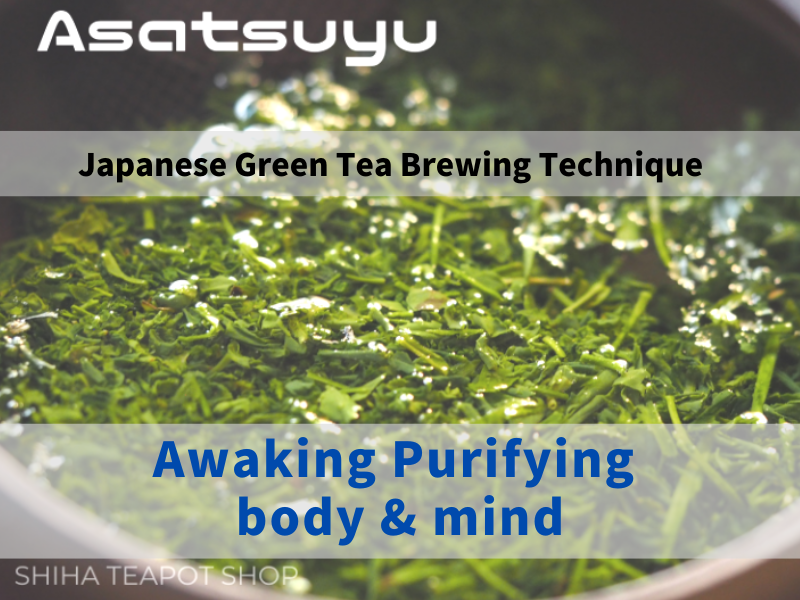 Japanese Greeen Tea Asatsuyu (online shop)
https://shihateapot.com/collections/tea-leaves

This is "Special" recipe from us 
This Asatsuyu tea (one in our shop) has many complex flavor and aroma components. It also has a high umami (amino acid) content. Hence, it can be brewed at high temperatures, standard sencha temperatures (around 75 degrees Celsius), and low temperatures to create different and distinct tastes.

This is a special recipe (only possible for high quality teas with high amino acid content, like this tea): 

leaves 2.5g / 50ml / 95°C / 20-25 seconds 
with gentle flow of water from the kettle to kyusu (teapot) to preserve the mellow texture and not to push out excess bitterness. 
(Tea liquid will be around 40ml (amount for a person))/ Drink while it is hot enough)

Tea made in this way is very thick and strong like espresso coffee, awakening, purifying the body and mind, and bringing a positive spirit, similar to the sensation and spirit of drinking a bowl of Matcha at a tea ceremony. The aftertaste is a long and pleasant harmony of umami and bitterness. Hope you enjoy.