Map of Cozy Cafes, Coffee Shops in Kuramae (Asakusa) Area in Tokyo, (My recommendation)東京台東区蔵前 (浅草)エリアのおすすめコーヒーショップ カフェマップ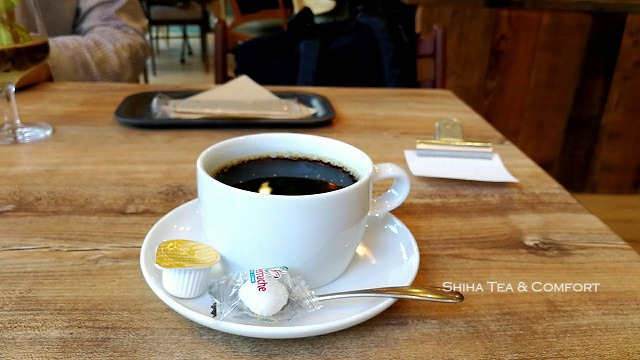 There are many nice cafes in Kuramae area, good for cafe hopping, too. I have been to most of the cafes. ⑨⑩ are patisserie. See my comment below.
Kuramae Cafe List
① COFFEE NOVA コフィノワ : See report below. Hand drip.
② SOL'S COFFEE STAND : See report below. Hand drip.
③ 鷰 en : See report below. Garden on 4th floor.
④ Cafe&Grill MANUKA: See report below. New Zealand dessert (open til late)

⑤ Splendor Coffee : Rich in selections of coffee. Cozy window side sofa. Quiet.
⑥ CAMERA: Excellent home made sweets. Coffee, smoothie. Leather craft.
⑦ Iriya Plus Cafe: Casual, Spacious, cozy.
⑧ Ukanmuriウカンムリ: Traditional style cafe. Neighbors have lunch here.
⑨ Clair de lune : Cake shop. Only 2 seat at a counter. Excellent cake.
⑩ Patisserie FOBS: Cake shop. Only 3 seat at a counter. Excellent cake.
⑪ Nui. HOSTEL & BAR LOUNGE: International atmosphere (BAR open til late)
⑫ McLean: Gorgeous hamburger and coffee. Usually many people stand in line.
⑬ Stella: Neighbors' loving cafe. Cozy, quiet.
⑭ K's cafe: Small cozy restaurant cafe. Spaghetti is excellent. Cake & Coffee.
⑮ Riverside Cafe Cielo y Rio : Restaurant cafe, coffee, dessert. Popular.
⑯ FEBRUARY CAFE: I haven't been there. Looks so cozy. Going soon
⑰ HAT COFFEE : I haven't been there yet. 3D Latte ART! (open til late?) Going soon
⑱ Pelican Cafe ペリカンカフェ : Famous bakery cafe. Always long line.
⑲ Dandelion Chocolate cafe: Hot chocolate, cookie, chocolate. Popular.
Those cafes are in the same area of our office which are in Kuramae (Asakusa)area in Taito-ku, Tokyo. They are near Kuramae Station (Oedo Line / Asakusa Line).
Report of 4 Cozy Cafes
① COFFEE NOVA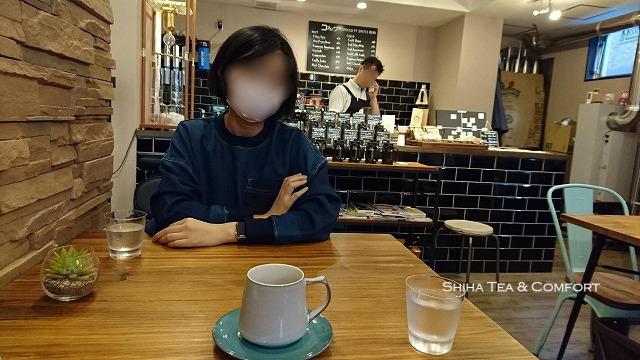 I like the atmosphere of the cafe, which matches our small town with local life. Owner of the cafe is there and give you advise what to select and he himself can hand-drip your coffee. You can order bread from famous bakery "Pelican", which is very popular among local bread lovers. They have to-go cup, you can go to Sumida river side for a walk with a cup of coffee.
http://coffee-nova.com
3-20-5 Kuramae, Taito-ku, Tokyo
② SOL'S COFFEE
This is a coffee stand. It is located on a small street of Kuramae local life area. You can sit on a bench in front of the stand, enjoy the local air. You may suddenly feel that you are a part of the life there.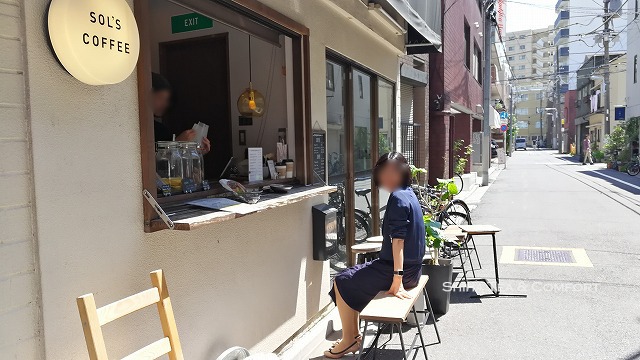 They make coffee with hand dripping. The waiting time is nice. Enjoy watching coffee being prepared for you. I took their home-made ginger soda drink. It was very good.
You can walk Sumida river side with coffee. Or you can also enjoy the river view from middle of Umaya bridge (green bridge) with your coffee in your hand.
Many boats are coming and going from Asakusa. It can be unforgettable scene. I love river watching – This is my recommendation.
http://www.sols-coffee.com
3-19-4 Kuramae, Taito-ku, Tokyo
③ en 鷰
One of most spacious cafe among Kuramae's cafe . It is opened in 2018 spring. Friendly staff, interior is harmonious in color. Coffee and food are served.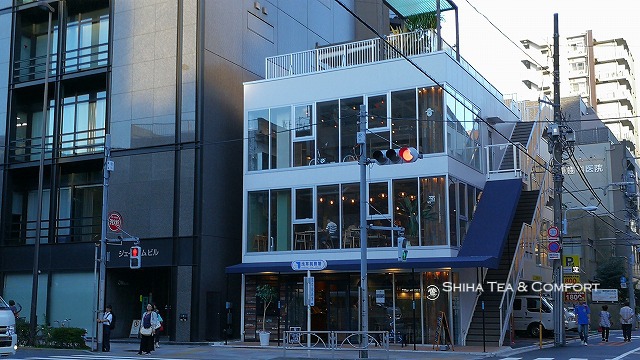 We went to second floor to have relaxing time in lounge. We ordered a matcha affogato and coffee.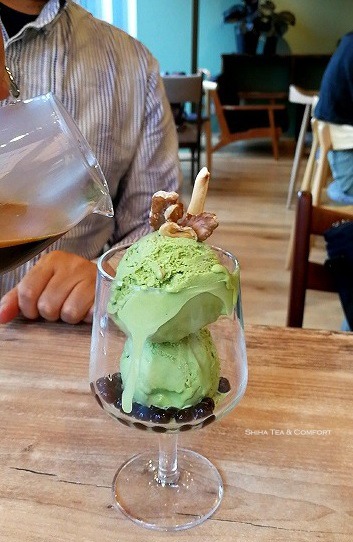 We had a seat on window side, watching the town of Kuramae from the window and chatting..Good sun light is coming in the space. Just so cozy.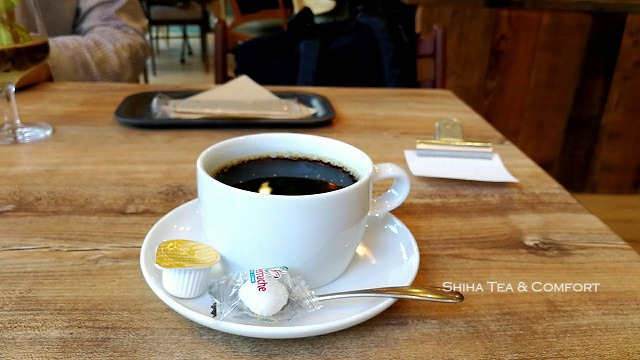 https://www.enkuramae.com
2-6-2 Kuramae, Taito-ku, Tokyo

④ Cafe&Grill MANUKA
Cozy spacious, relaxing place. You can enjoy drinks, alcohol, coffee and New Zealand dessert and steak. Open til late. You will be amazed with open ceiling space. Looking up the ceiling.. I felt infinity…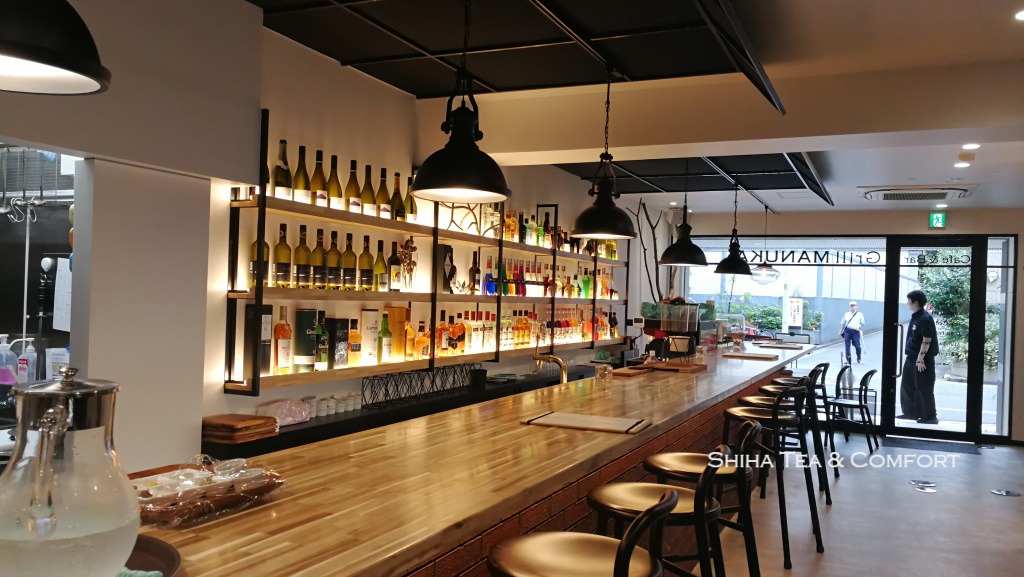 === About SHIHA TEA & COMFORT===
We are Japanese Teapot, Pottery Tea Ware Shop in Tokyo, Japan, founded in 2012. Specialize in high-end Japanese teapots.

Website: https://shihateacomfort.com
Online shop: https://shihateacomfort.shop