Kosho Brown Clay Traditional Tokoname Teapot with Tea leaves (2bags) Beginner's Set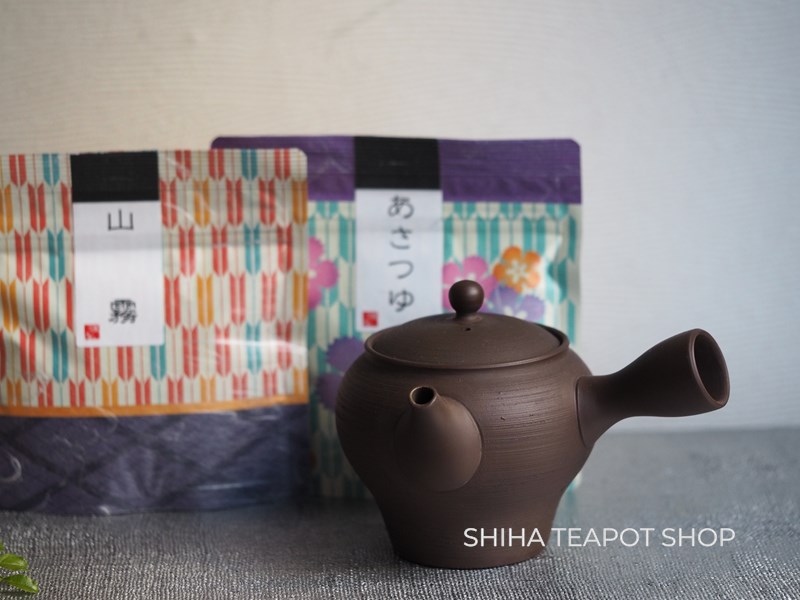 SHIHA TEAPOT SHOP Online Store: https://shihateapot.com
Japanese Green Teatime Beginner's Set 
Let's start Japanese Teatime with top quality Japanese green tea!
Teapot (Tokoname Kyusu Teapot. Artist: Kousho  230ml)
Green Tea Leaves (Asatsuyu 45g, Yamagiri 45g) Tea Profile Page
Tokoname Unglazed teapot make green tea taste round and well. 
Kousho's teapots are simple and pretty with reasonable price. It is good for Japanese green tea beginner.  He was retired in 2022, we only sell stock available. 
We tasted quite a few Japanese teas, we chose these two, which have a wonderful taste and aroma! Asatsuyu tea  was award won tea and served in most luxury cruise train "Seven Star" in Japan. Both are from ChaYou Tea Company.