Kodo & Setsudo, Yoshikawa Red clay The Lan Ting Qu Shui hand carving Japanese Tokoname Kyusu Teapot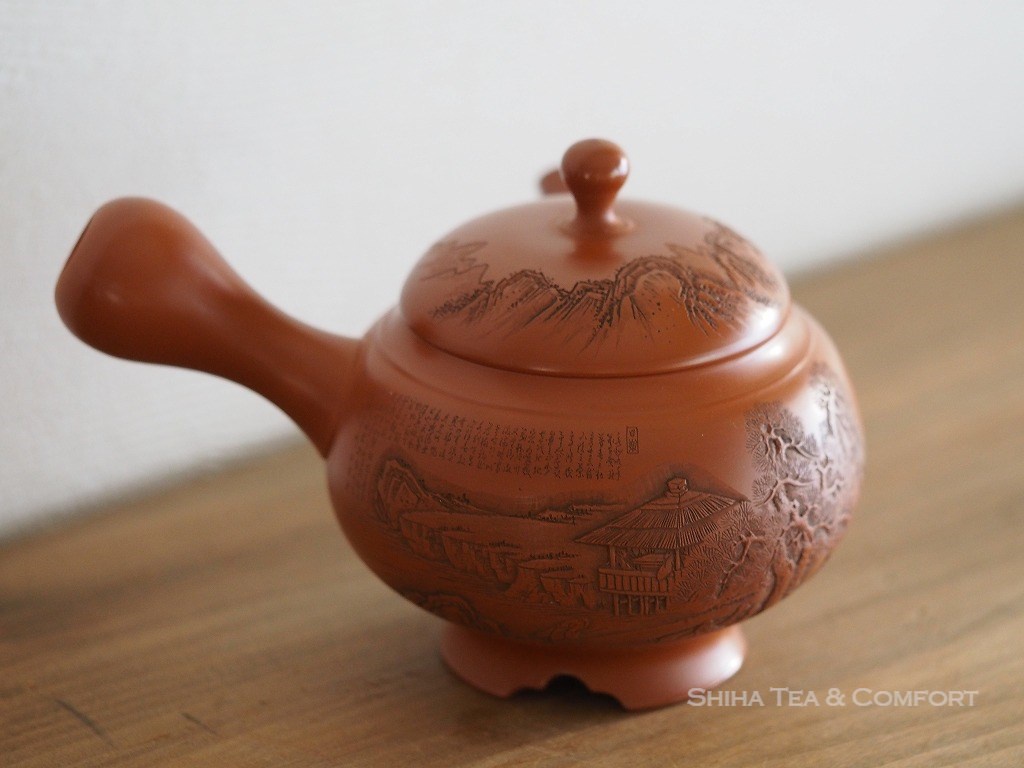 Kodo's carving technique was qualified as Important intangible cultural property of Japan.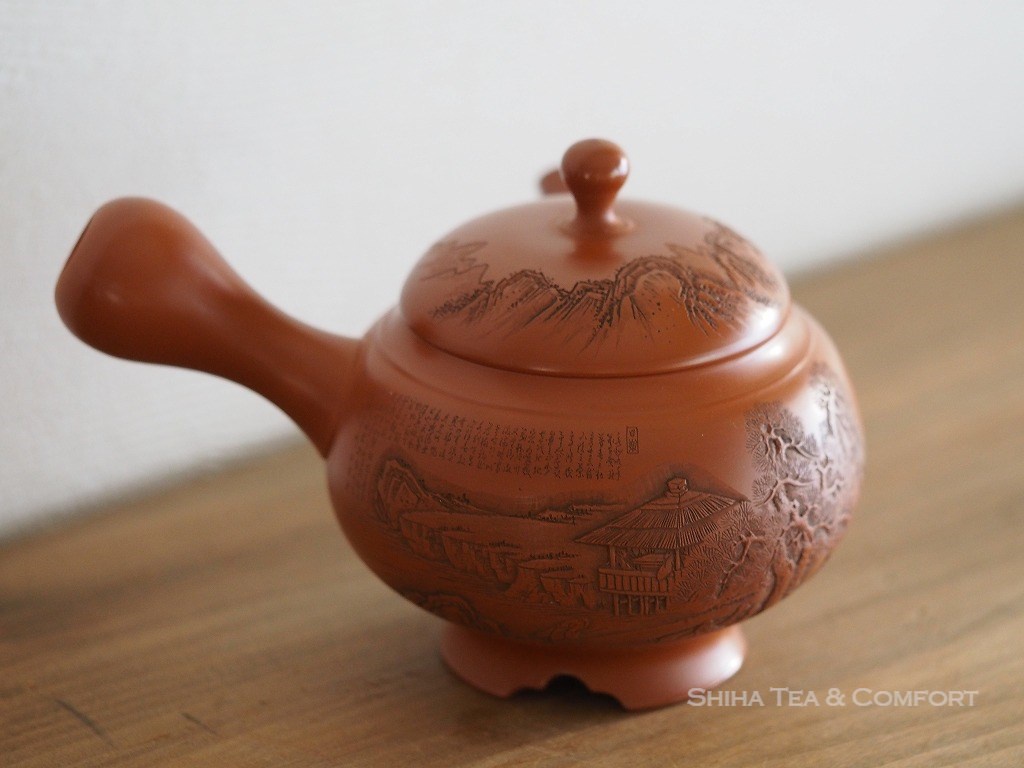 Younger brother Setsudo made teapot. Elder brother Kodo carved the art on the teapot. Surface of the teapot is very smooth and fine. Setsudo's has been red clay teapot artist over 40 years.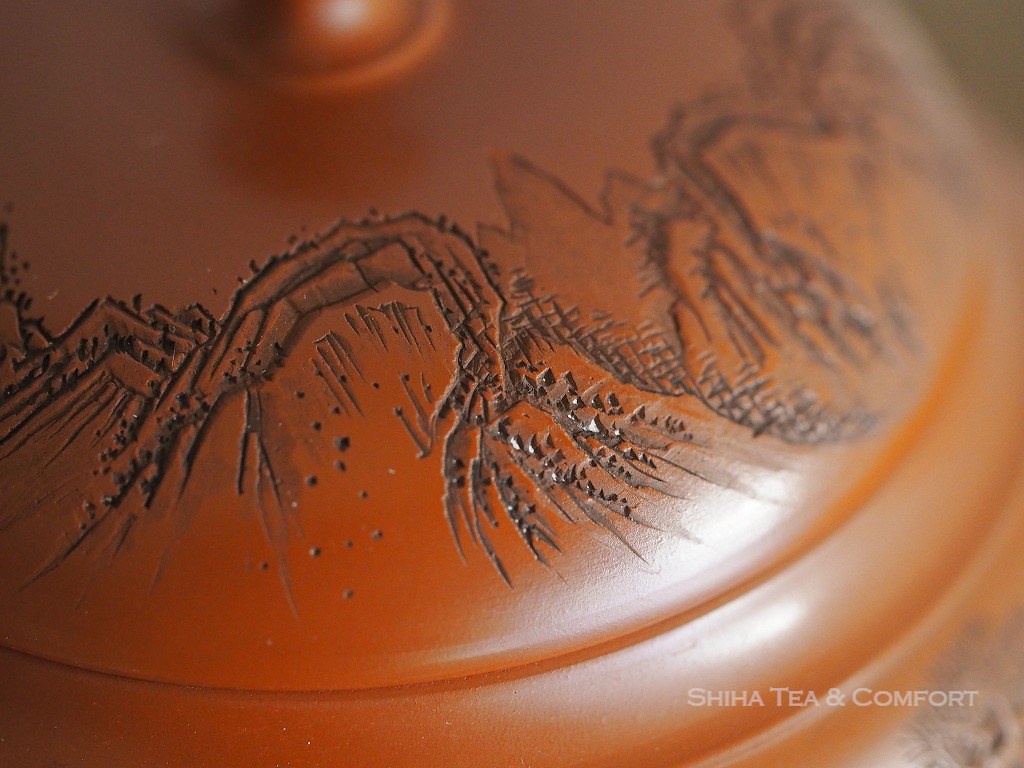 His teapot is noble, foot of the body also express the grade.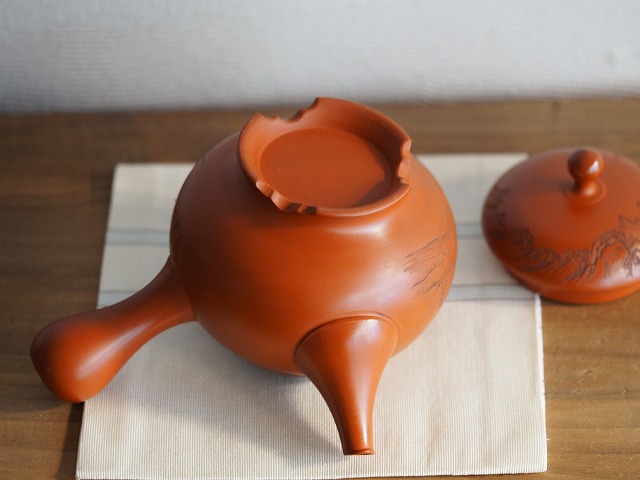 His teapot is famous for the quality, and it is called Silky red caly teapot. Because texture is smooth like silk.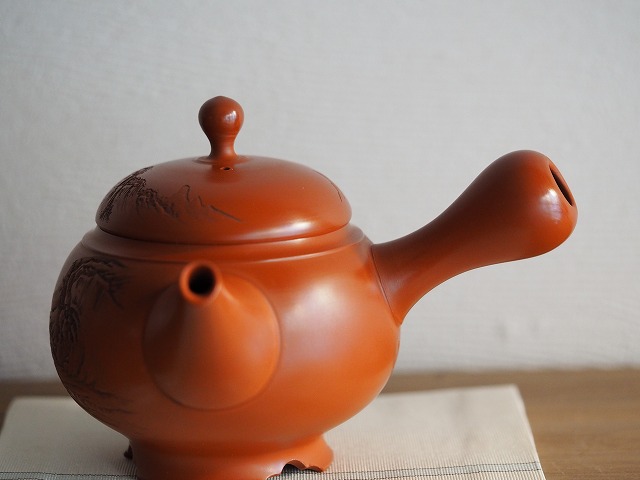 Kodo carved the art. The picture is called Lan Ting Qu Shui (蘭亭曲水) , Mountain and River from old time of China (A.C.353), which express literature and culture scene. Chinese intellectuals gathered together and making poems.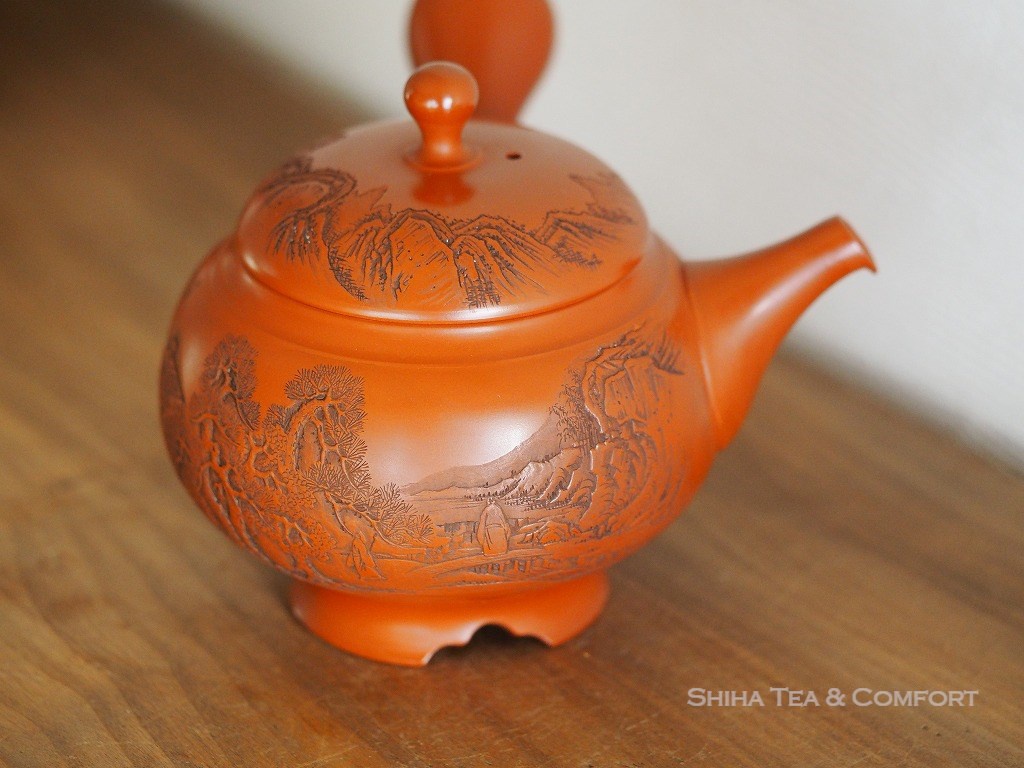 Japan absorb Chinese culture from old time, especially literature and calligraphy. It means that Lan Ting Qu Shui is related to the root of Japanese literature.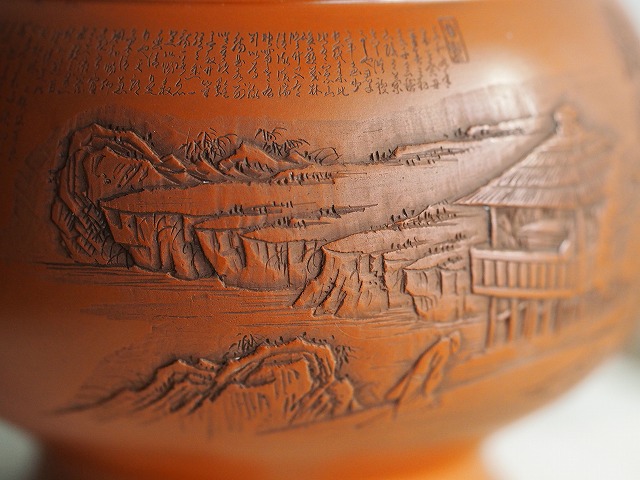 In this art, you can see Kodo's various carving technique. Trees, rocks, mountain, letters(poem).. enjoy the details. Kodo says that carving trees take time most – you see the detailed carving and the beauty.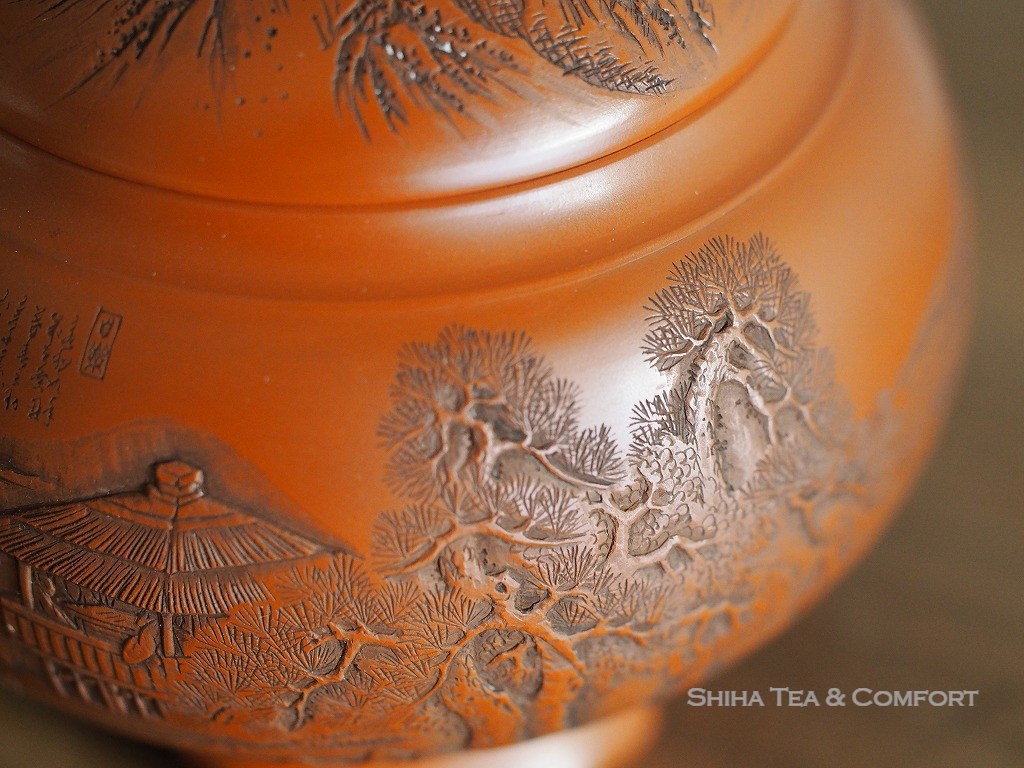 Detailed carving only can make it on fine clay. Kodo says that his carving is most effective on Setsudo's teapot. Two professionals collaboration work.
Teapot Artist: Created: Setsudo Yoshikawa
Carved: Kodo Yoshikawa
  === About SHIHA TEA & COMFORT===  

We are Japanese Teapot, Pottery Tea Ware Shop in Tokyo, Japan, founded in 2012. Specialize in high-end Japanese teapots.   Website: https://shihateacomfort.com
Online shop: https://shihateacomfort.shop