Money Exchange Machine at Kuramae Station of Oedo Subway Metoro line, Tokyo (Automatic Currency Exchange) 大江戸線蔵前駅に外貨交換両替機が登場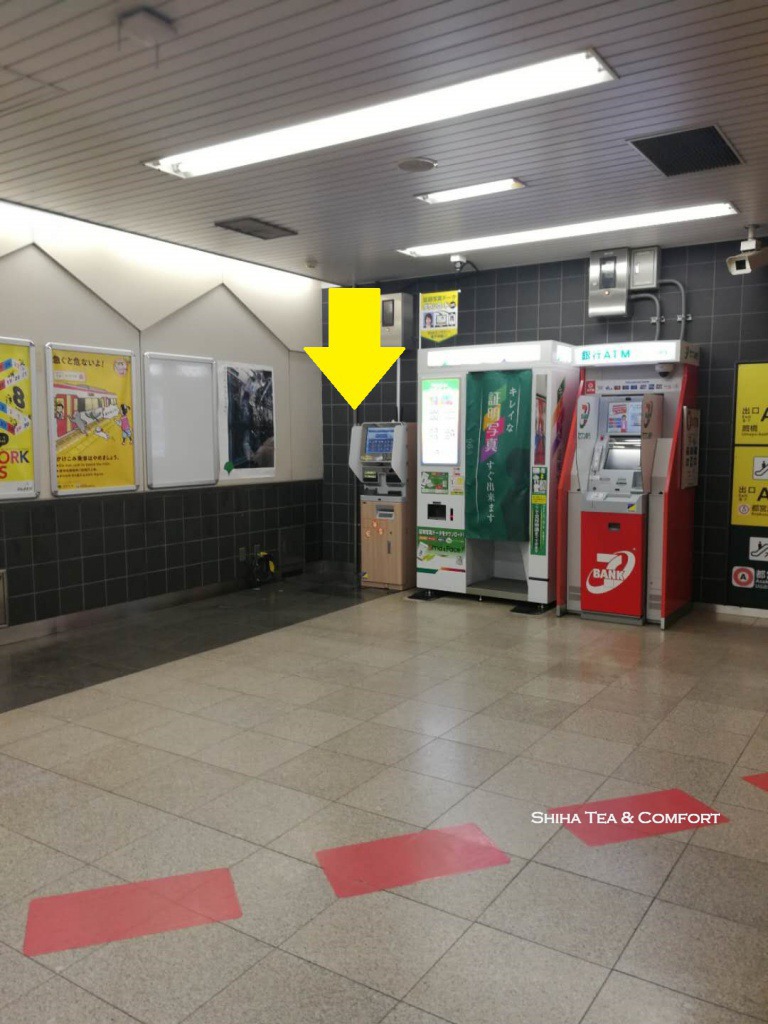 Hello we are Shiha Tea & Comfort, Japanese Teapot shop in Tokyo, Japan.
We are located near Kuramae Station of Oedo Subway line. We share good news of Kuramae town as below!
There is a Money Exchange Machine in concourse of Kuramae station of Oedo Subway line. (NOT Asakusa line) , started May 2019 !
Operation hours: 5:00 – 24:00 (as of June 2019) When you need Japanese Yen early morning or late at night, it will help!
Please be aware that there are 2 Kuramae subway stations.
One is OEDOO line, the other is ASAKUSA line. DO NOT GO to ASAKUASA line.
Those stations are not in the same location. (5-7 min walk away each other)
You just insert banknotes (bills) to the machine, Japanese Yen(JPY) is provided according to the exchange rate shown in the screen.
You cannot exchange the other way around. The machine only provide Japanese Yen (JPY).
According to the information of Tokyo Transportation Bureau (as of June 2019);
Available hours : 5:00 – 24:00
Max Amount: 100,000 JPY at a time
Currencies Accepted:
US Dollar (USD), Euro (EUR), Chinese Yuan Renminbi (RMB), Korean Won (KRW), New Taiwan Dollar (TWD), Hong Kong Dollar(HKD), Thai Baht (THB), Australian Dollar (AUD), Malaysian Ringgit (MYR), Indonesian Rupiah (IDR), Singapore Dollar (SGD), British Pound (GBP)

Map of Kuramae Station on Oedo Line
Address: 東京都台東区寿3丁目3−1
(staircase next to a LAWSON convenience store)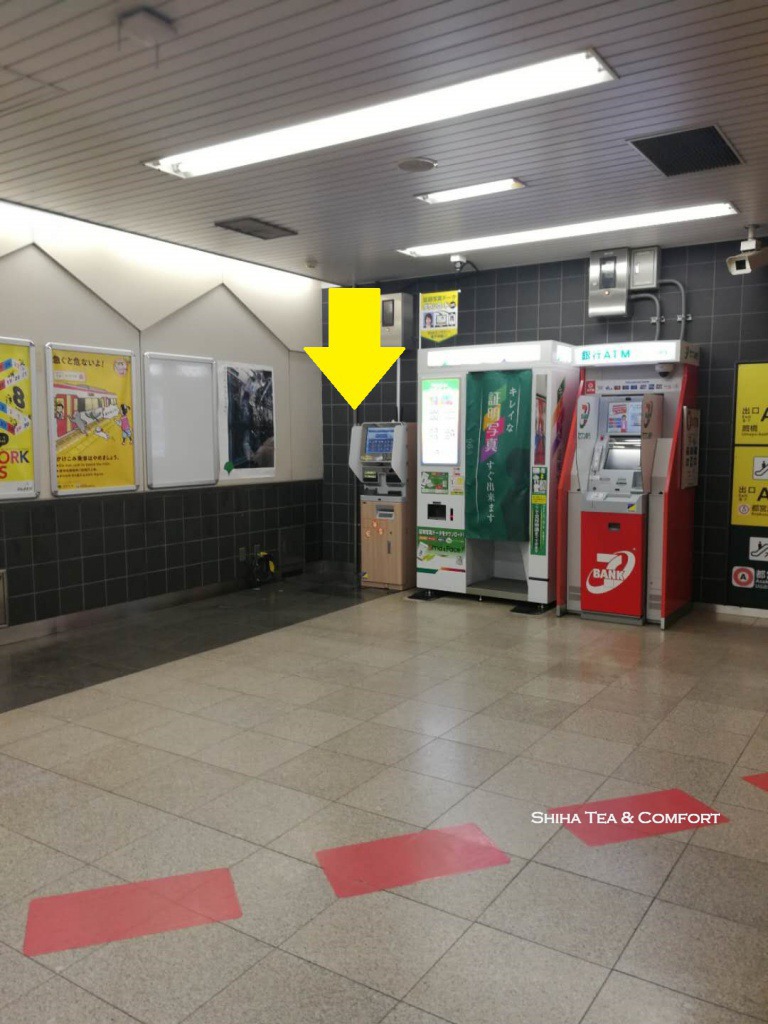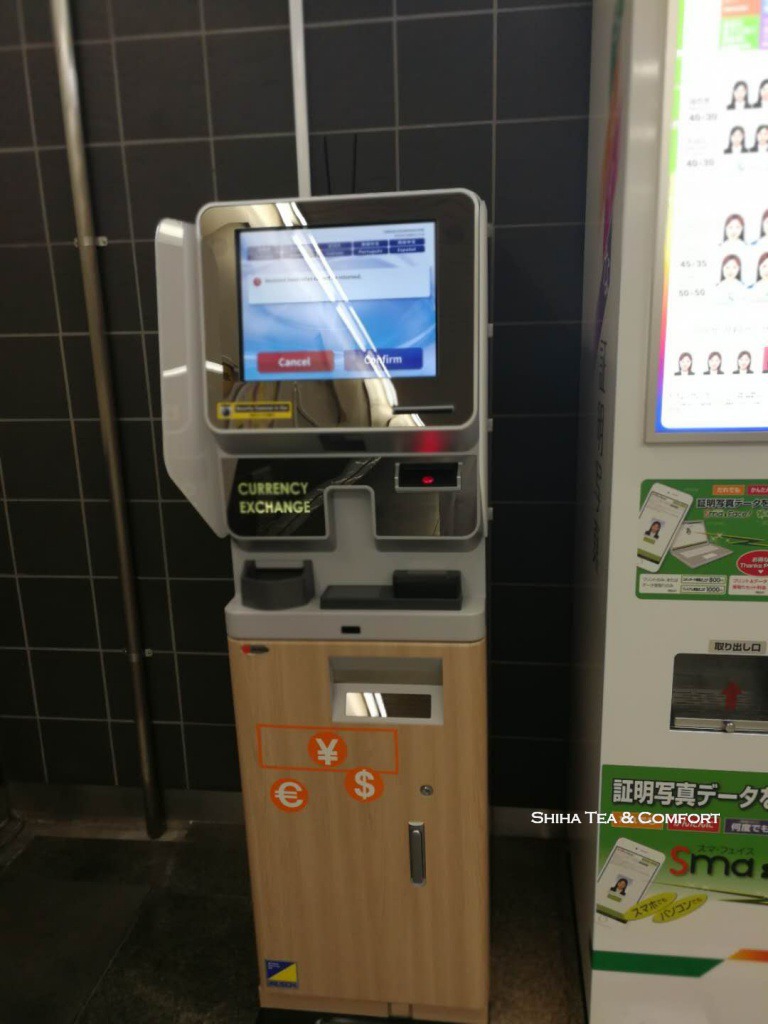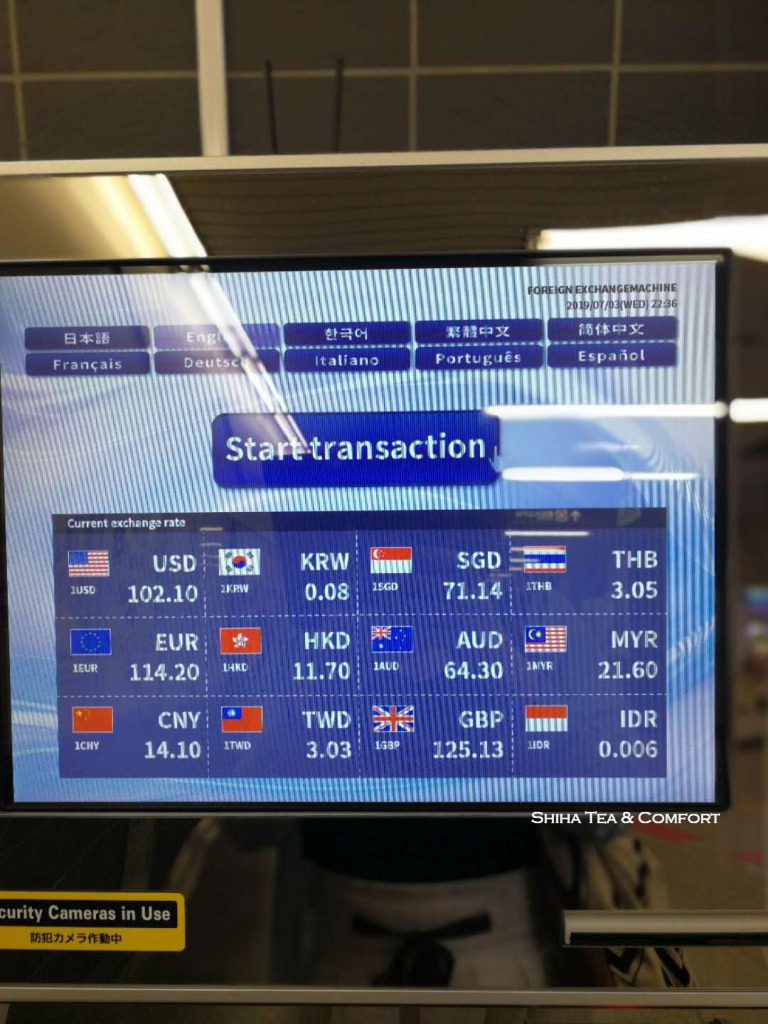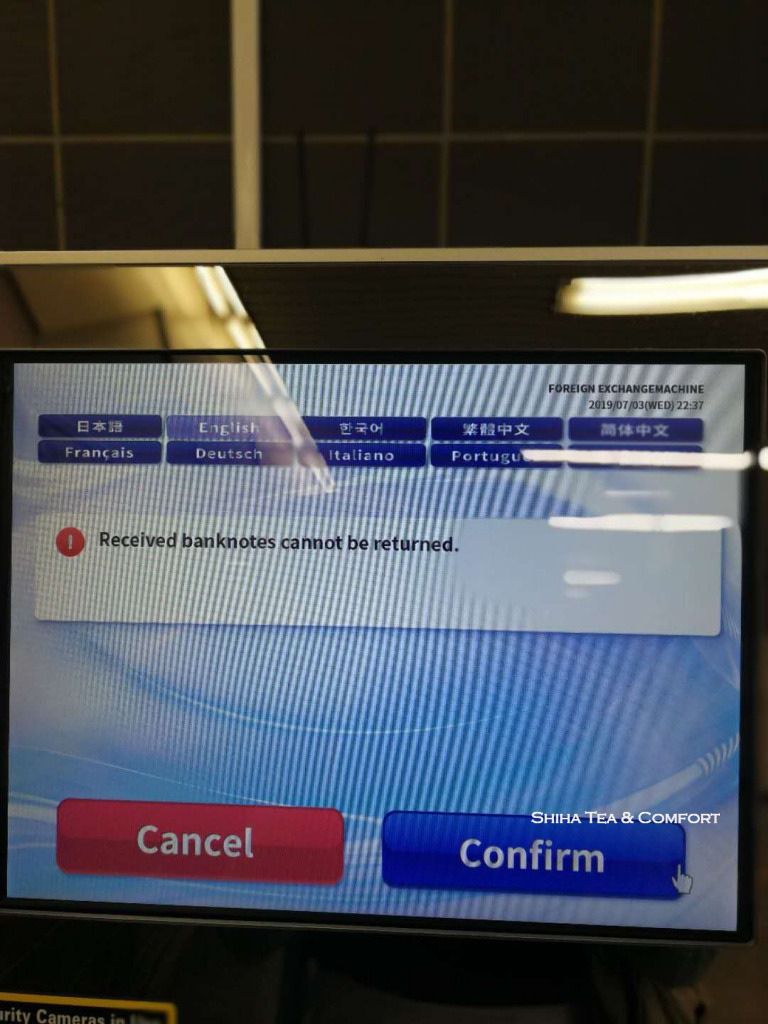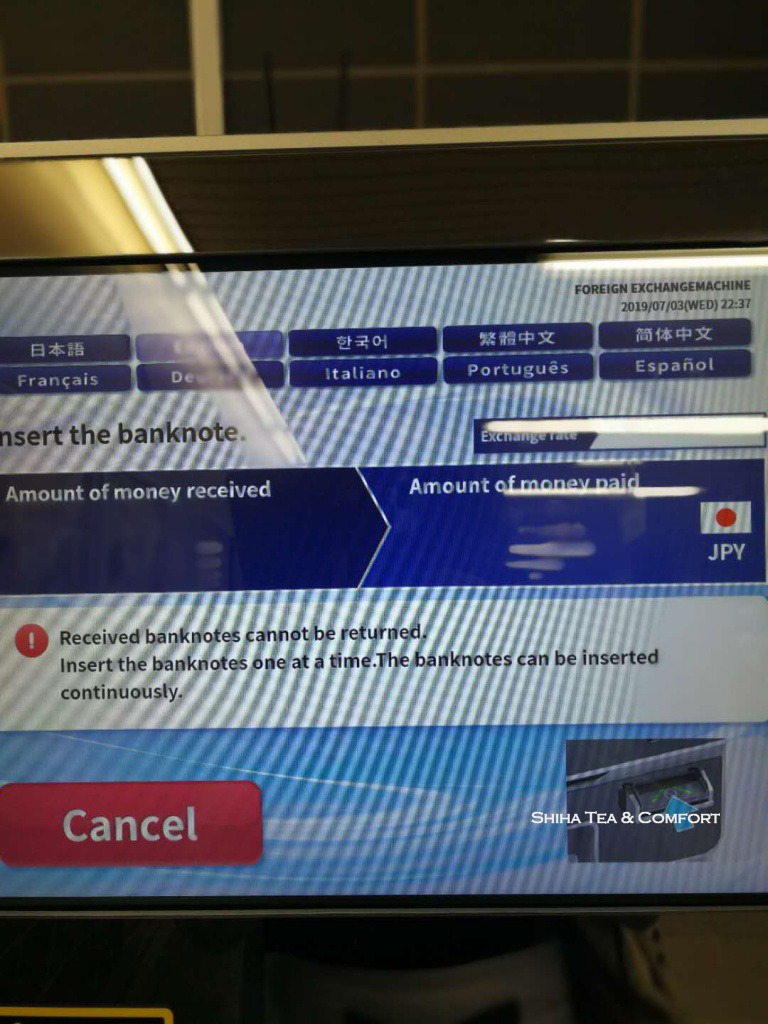 Location of other money exchange machines (Service companies' page)
http://www.gaia-ex.com/lang/en/
https://smartexchange.jp/en/
=== About SHIHA TEA & COMFORT===
We are Japanese Teapot, Pottery Tea Ware Shop in Tokyo, Japan, founded in 2012. Specialize in high-end Japanese teapots.
Website: https://shihateacomfort.com
Online shop: https://shihateacomfort.shop