TOKYO SHIBUYA Japanese Tea cafés and Tea Room Hopping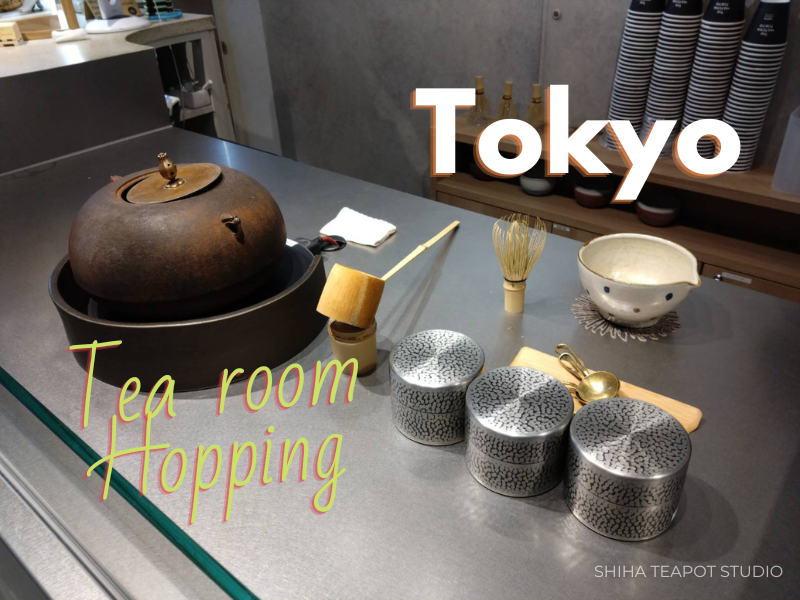 Hello, we introduce 2 Japanese Tea cafés in SHIBUYA area in Tokyo.
Both of them have unique style and we love them.
It is good idea for tea lovers to do tea room hopping when you visit Tokyo. It help you to understand the tea culture of "now" in Japan.
MATCHA TOKYO (at Miyashita Park 2F)
https://www.the-matcha.tokyo/pages/cafe
Modern + Tradition. Simple and Authentic. Feeling good drinking a cup of Matcha after watching their hand brew process.
"Japan Premium Matcha" (left) is soft and authentic taste, "Matcha Oat Latte" (right) is natural and keep natural flavor of Matcha well.
Since it is natural and taste good, It makes me want to drink everyday.
Not only Matcha they select, the key is to use authentic utensils and to prepare tea in an authentic way. It also gives ideal texture that bring "tasty".
Simple and stylish store design and tea ware make you relax.
Precious moment – my tea is being made beautifully.https://www.youtube.com/embed/dbzcEW7CYu4
They open 11:00 a.m. It is good to go around the time. Less people, more relaxing.

ZENKA SHOIN (at Hikarie 5F)
https://zen-kashoin.com/store/hikarie
ZENKA SHOIN tea room Shibuya is runned by a Japanese sweets company in Kyoto ZENKA SHOIN. So the sweets quality in the tea room is quite high. I was satisfied with their sweets and tea.
I chose this Shiruko Set. (Sweets + Tea ) You can choose tea from Kyoban-cha (Kyoto special tea), Genmaicha, Sencha. I chose Kyoban-cha since I wanted to drink real Kyoban-cha (I expected that they serve authentic Kyoban-cha because they are from Kyoto)
It looked too much of "put in" stuff at first.. But I found it was perfect combination and quantity!
These Taiyaki-fish and mochi have delicate roasted smell and pleasant crispy texture. The black thin Senbei that was covering bowl make good taste in Shiruko. Impressive!
This is Kyoban-cha. It has really smoky aroma. It reminds me of heavy smoky Lapsang Souchong. I felt it goes with this sweet shiruko so much. This tea should be loved or hated depends on person. Because it has strong character. I love it 😋
Leaves of Kyoban-cha. It is made of large tea leaves and steam and roasted deeply.
An accompany ordered Warabi-mochi and brown riceGenmai-cha. It was good as well.
ZENKA SHOIN tea room is located in Hikarie building (5th floor), that is connected to Shibuya station.
Hope you enjoy teatime when you come to Tokyo.
Shiha