Top 5 Tea Cultivars cultivated in Tea Gardens in Japan (Japanese Green Tea Cultivars)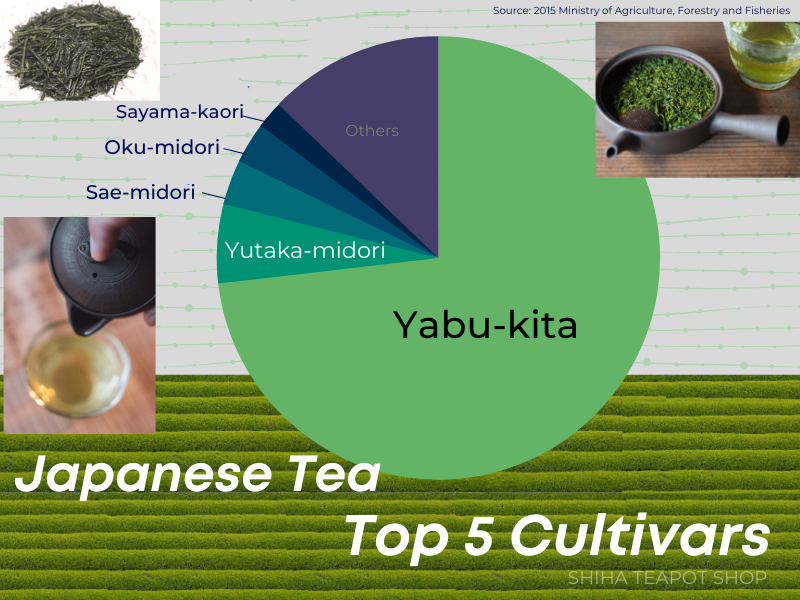 We introduce Top 5 Tea Cultivars that are cultivated in tea gardens in Japan (Japanese Green Tea Cultivars).
Many of Japanese tea you can buy at stores are blended tea. Taste and aroma are harmonized by blending. (Blend of different picking time / blend of multi cultivars / blend of different production area)
Tasting single cultivar tea can make you understand more about character of the cultivar.
Please try them and feel the character.
You can also blend some cultivars by your self and make your favorite flavor.
"Image" of each cultivar described below is our impression. (not commonly used)
No1. YABUKITA
High quality and strong & well-balance of sweetness and astringency.
Data:
Most common cultivar (more than 70%). Cultivated since around 1960's. Yabukita can be typical flavor of Japanese green tea for many peoples.

No2. YUTAKA-MIDORI
Deep and powerful flavor, it turns to milder by shading sunshine before picking, and turns to round by deep steaming.

Data:
It is usually deep steamed. It cannot grow well in cold are. Mostly cultivated in Kagoshima (southern Japan)

Image: Nice strong leader in the South
Note: Deep steamed tea leaves turn to rather yellowish.
No3. SAE-MIDORI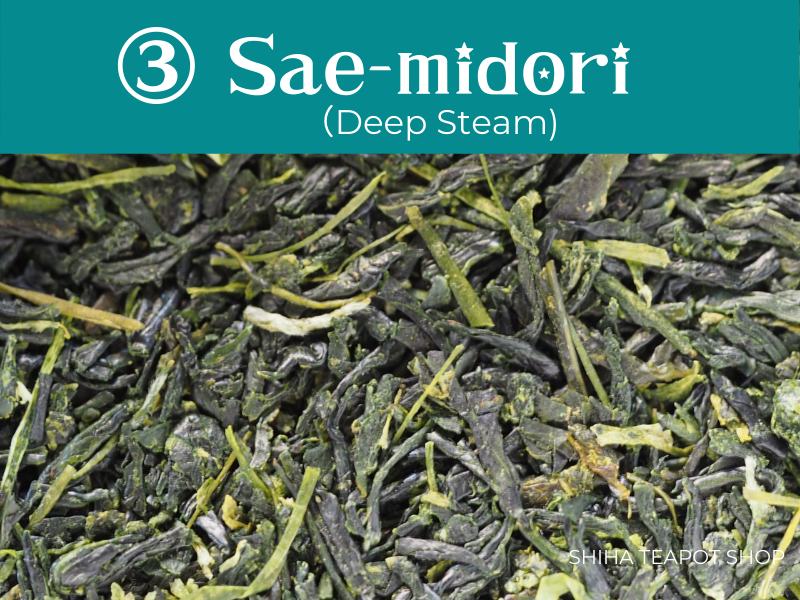 Strong sweetness, and umami. Not much astringency. Elegant aroma. Very vivid green in cup after deep steamed.

Data:
It is often deep steamed. Parents are "Yabukita" and "Asatstuyu" (King & Queen, we think). Due the high quality, cultivation area of it is expanding.

Image: Elegant princess in beautiful green dress.
No.4 OKU-MIDORI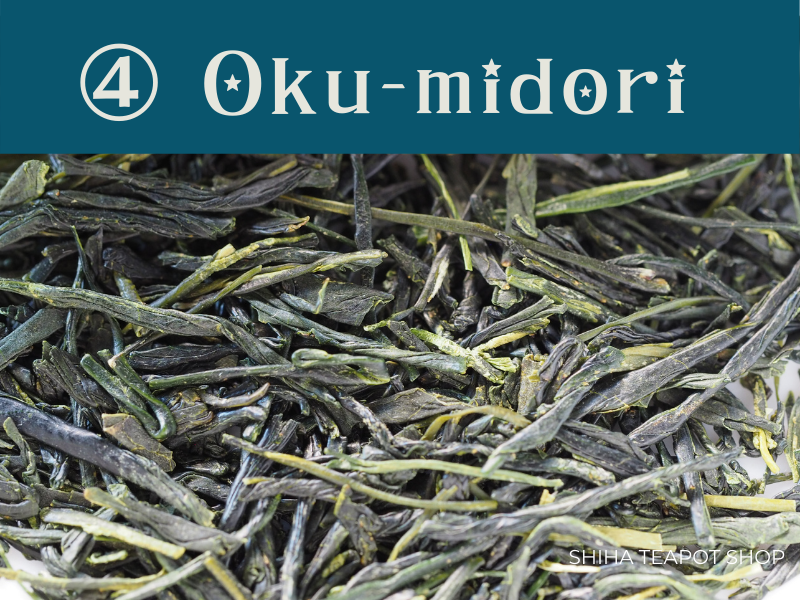 Mild, harmonious and refreshing aftertaste. Oku-midori can be processed into Sencha or Gyokuro or Tencha (matcha)

Data:
High quality but no strong character, no unpleasant point, so that it is often blended with other cultivars to make total taste better and harmonious.

Image: Very social talented friend
No.5 SAYAMA-KAORI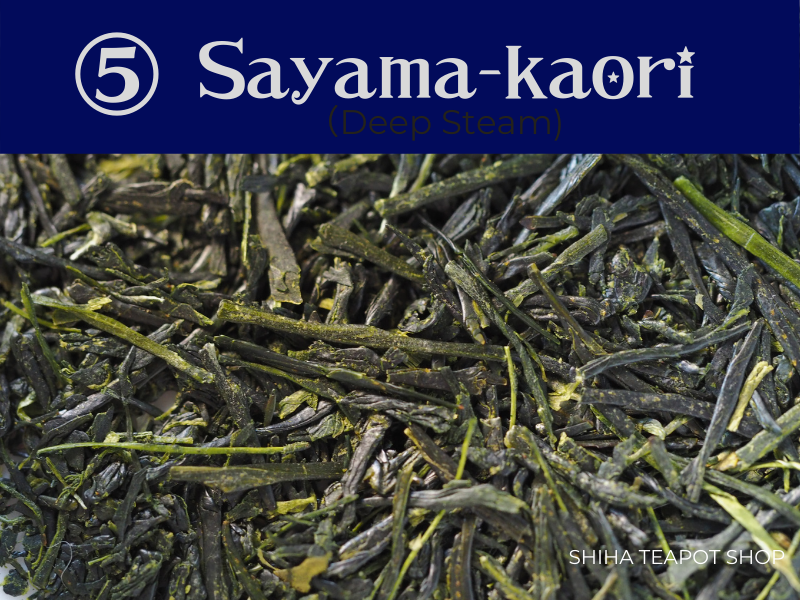 Strong and powerful. Aromatic, deep bitterness and astringency, refreshing – wake you up.

Data:
Grown in colder area. "Sayama" is name of prefecture near Tokyo (colder than other tea area), "kaori" means "aroma".

Image: The Devil Wears Prada