Yoshikawa Kodo, Hand Carving Red Clay Japanese Tokoname Teapot, Bird & Plum Tree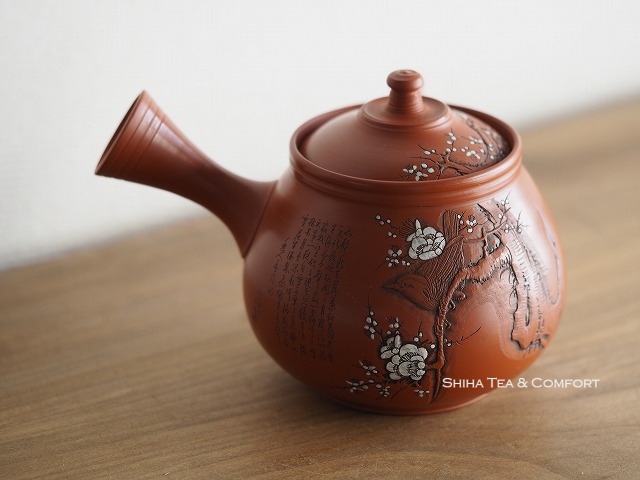 Brand new.  Hand made, Hand carving, No glazing. Amazing collaborations of two teapot masters in Tokoname. Fugetsu's traditional and pretty shaped teapot with Kodo's exquisite carving.  White plum flowers emphasize beauty of red clay. Horizontal lines that are made on body, handle and lid make sharp and fresh impression. An appreciation of the carving with letters will bring you a joy and it will touch your heart.  We believe Kodo's carving techniques and art on teapots is the best in Japan.
Pay attention to the smoothness and fine texture of the teapot, that was Fugetsu's work. Only good clay and skilled artist can make it so. Kodo's delicate carving can only be possible and beautiful on those fineness. It is the great collaborations of those two artists. They both has more than 40 years experience. Surface of the body is polished and has elegant sheen.   Good water flow from spout (Tested by Shiha Tea) Good to brew Green tea, Oolong tea, White Tea, Black tea, any kind of tea! Red clay enrich taste of tea.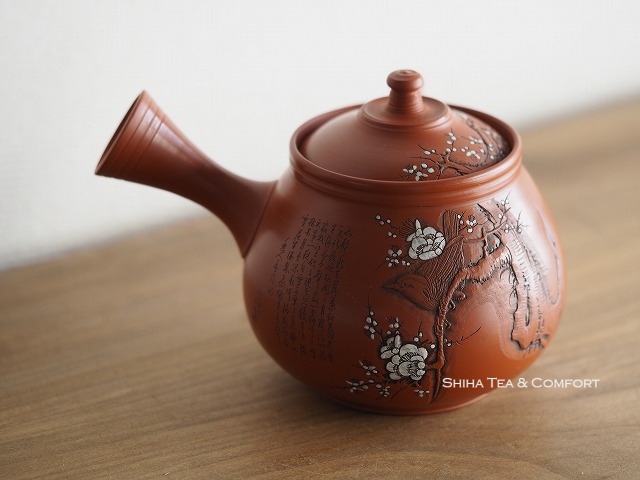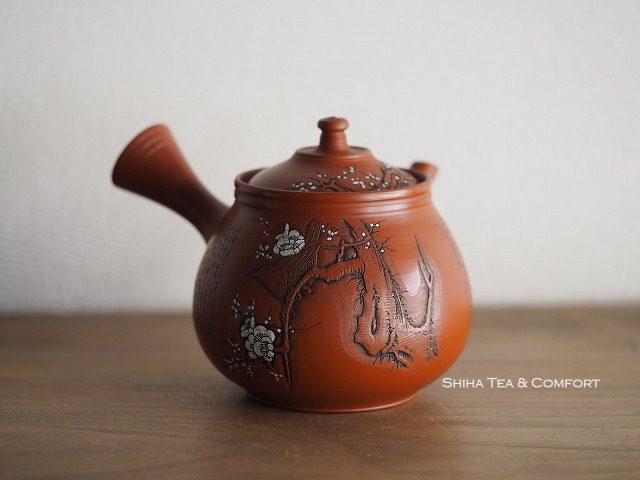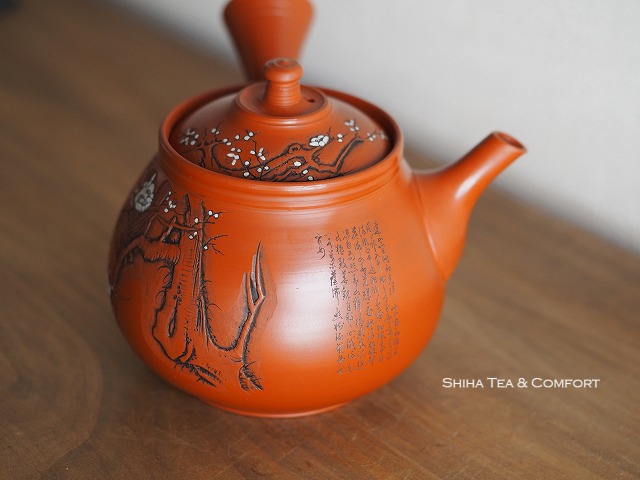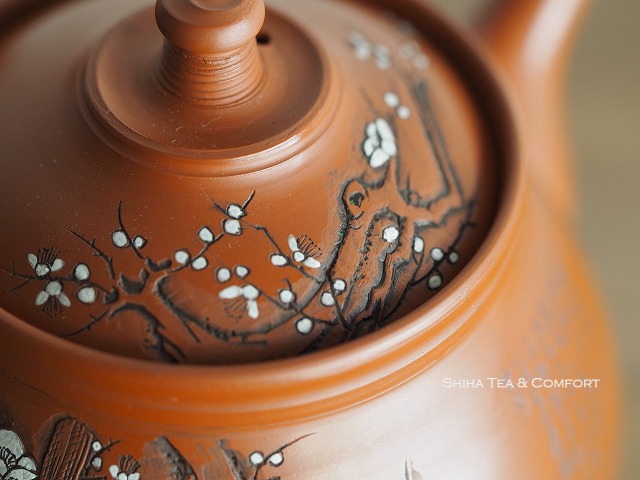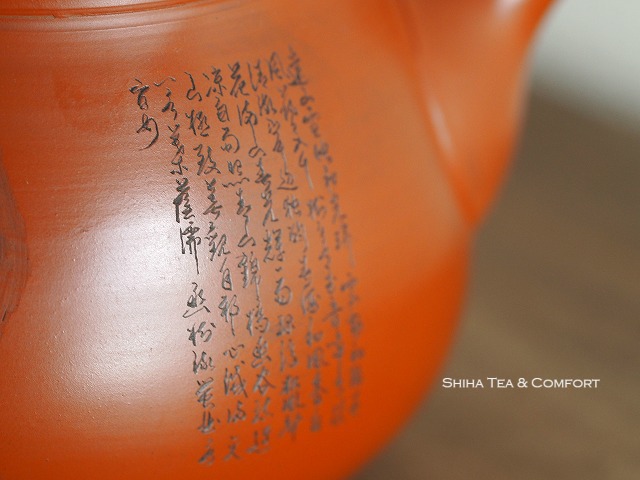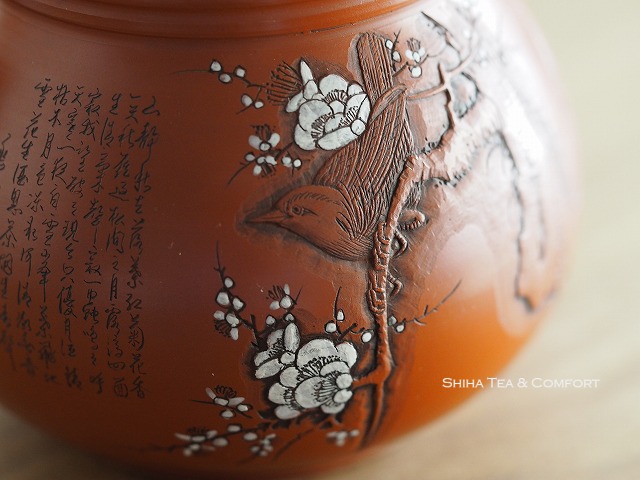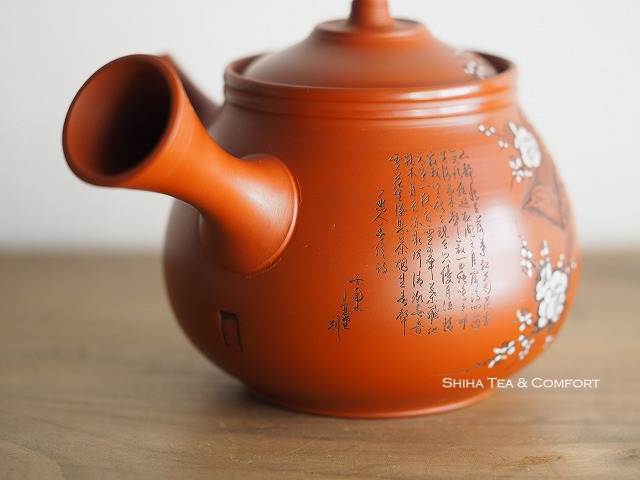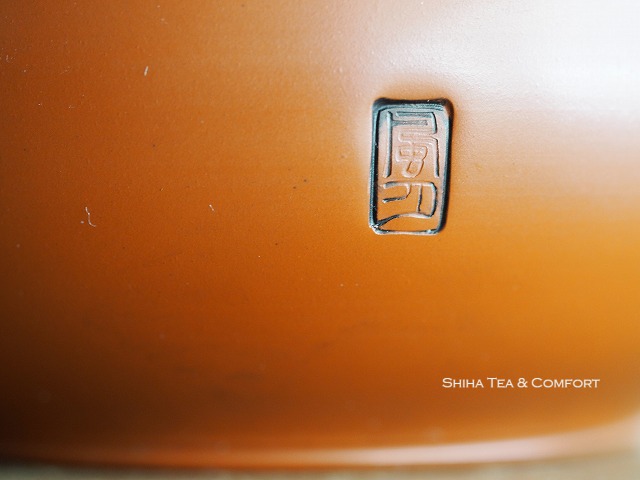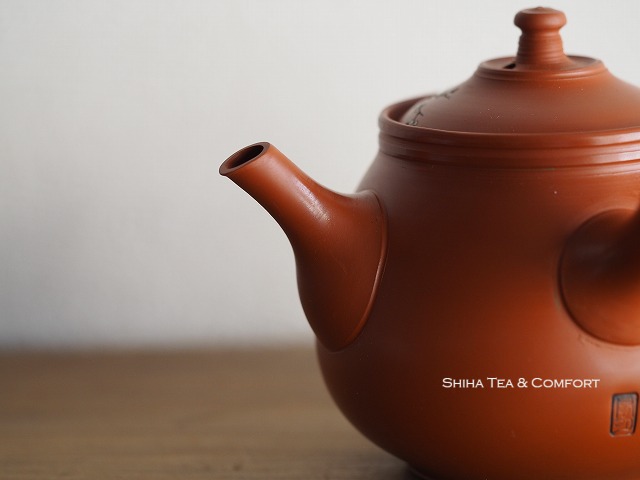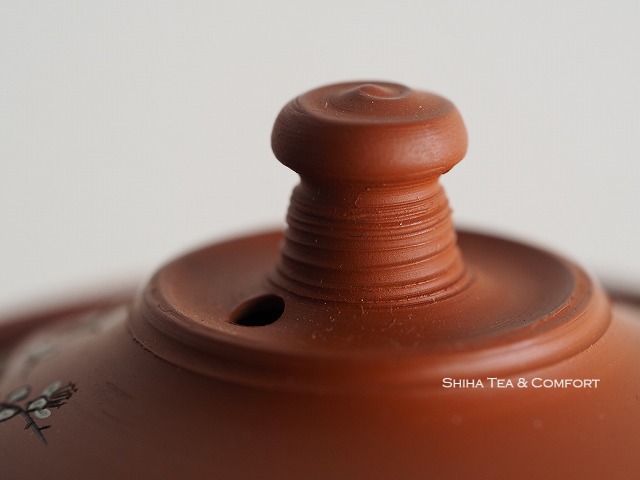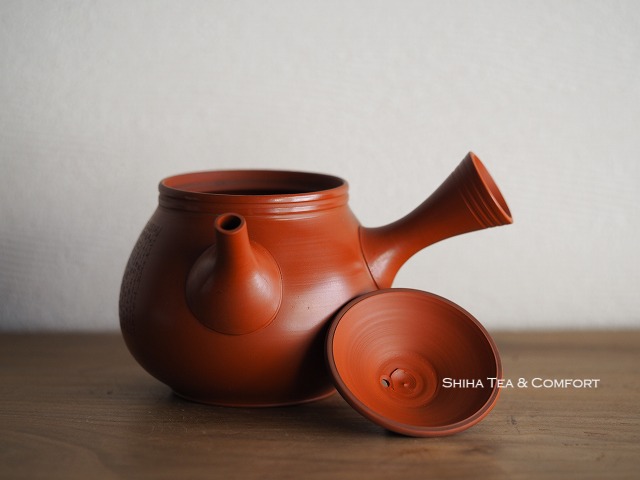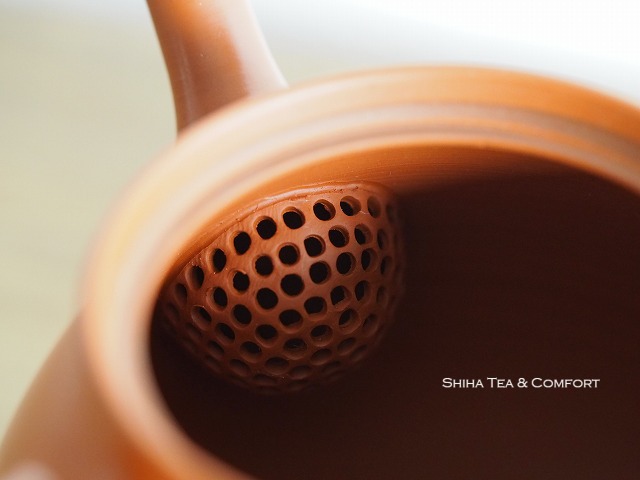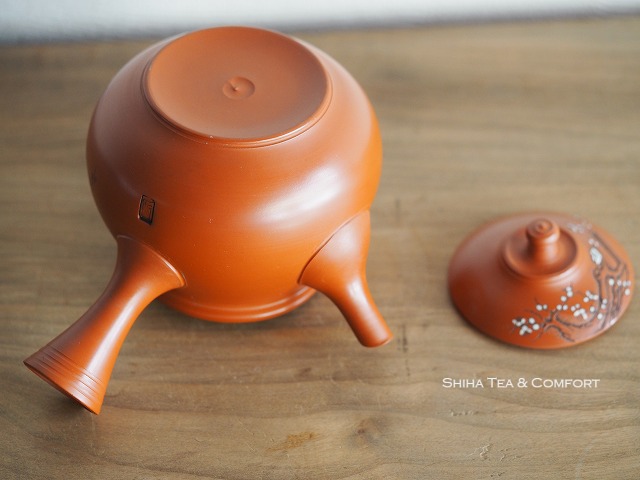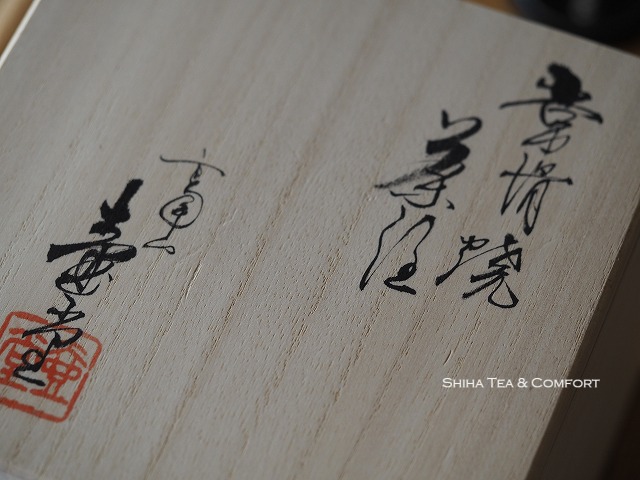 Artist info:
Teapot produced by: 
Fugetsu Murakoshi
, born in 1950
Teapot carved by:
Kodo Yoshikawa
, born in 1947
Kodo was certified as 
Intangible Cultural Property of Tokoname city in Japan.
Stock: 1 
(We 
send youthe one in the pictures
)
Capacity: Approx.    260  ml    ( 8.8 
us fl oz
)
Box: Wooden box with a signature of the artist (Kodo) as shown in the picture.