Beautiful Octagon Urushi Lacquer Tea Tray (Tame-nuri)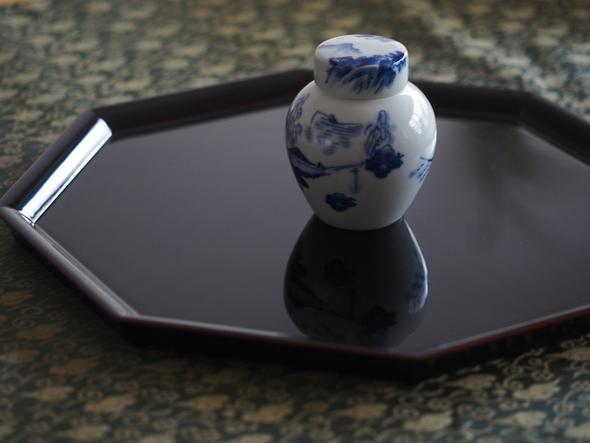 SHIHA TEAPOT SHOP Online Store: https://shihateapot.com
Elegant and noble impression.
Beauty of urushi lacquer is sometimes expressed like a person who has shine inward. By contrast, some people shine outward. Shine of urushi lacquer is warm, tendar and calming. You would feel the shine more when you spend time with it. 
Tame-nuri is style(art technique) of urushi lacquering – first apply red lacquer on the surface of the tray then apply black semi-transparent lacquer.
You would feel deep layers in tame-nuri works.
It looks black under less light, it looks reddish when it received light. Edge shows red well.  As you use (time goes by) it becomes more reddish.
Surface  is very smooth and has effect like mirror.