Japanese Red Clay Tepot, Bird & Mapale, Hakudo & Shoson, Tokoname.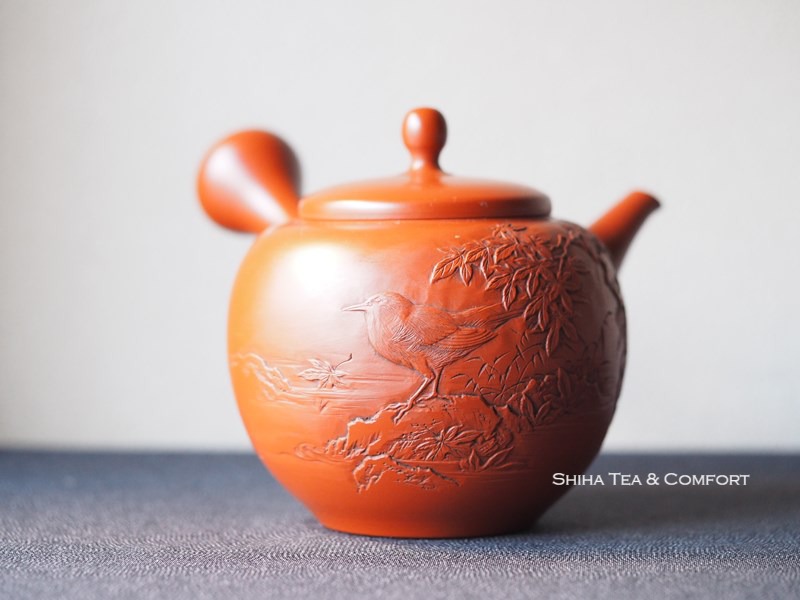 Status: Antique (not used) Sold out
Year: 1970's-1980's
Artist: Tanagawa Hakudo (Carver ), Sawada Shoson 1937~(Potter)
Size: Approx. H9.3cm W13cm
Beautiful Teapot with fine red clay,amazing relief carving,it is graceful, noble and harmonious.
Collaboration work of Mr. Sawada Shoson, who is a teapot master (potter) of Japan and Mr. Tanigawa Hakudo, who was pioneer of elegant relief carving on teapots. This is one of most outstanding teapot among their works. Please enjoy soft and strong carving of nature on elegant teapot.