KAMEOKA MOTOZO Rec clay Smoke Camellia Hand Carving Tall Cup 素三杯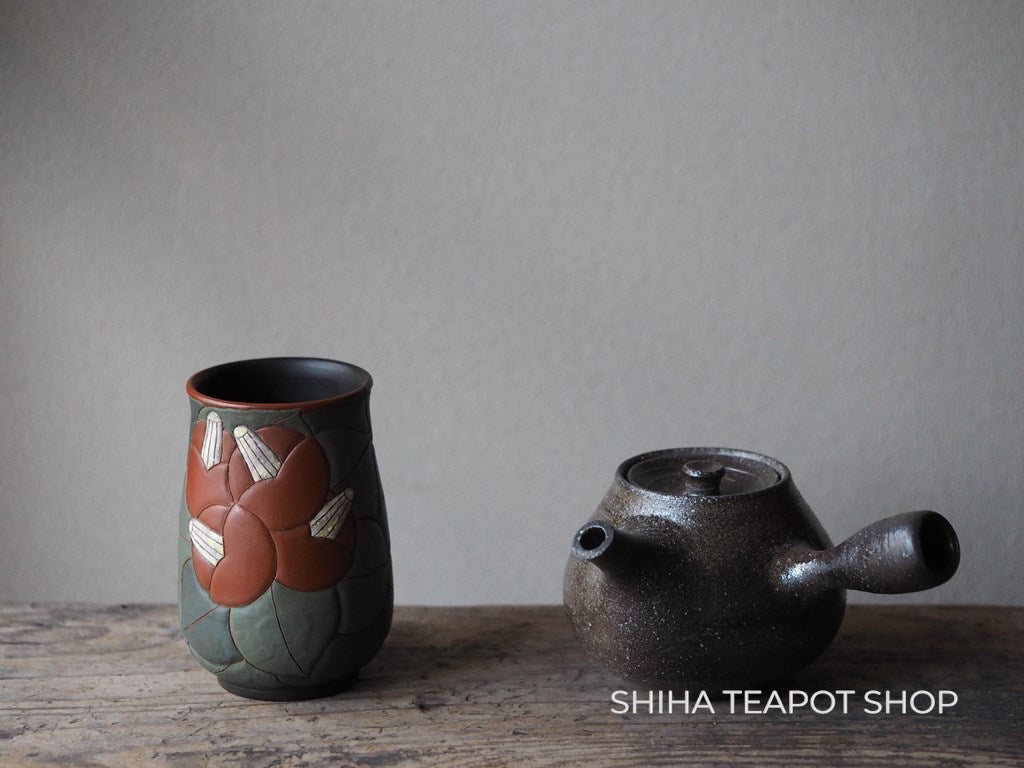 SHIHA TEAPOT SHOP Online Store: https://shihateapot.com
Motozo's work is always warm, unique and tasteful.
They have "handmade feels".
Textured body, Red clay then smoked, carving flower and leaves, painting.

One piece of cup has so much of art of Motozo.  
Camellia is popular flower in Japan and
it is used as tea ceremony room flower especially November to February.
Made of good fine Tokoname Clay.
It was made as cup also you can place it in your room as artistic