【Left Hand】SHORYU Inka stamp Black Ceramic Kyusu Teapot (40 years )昭龍急須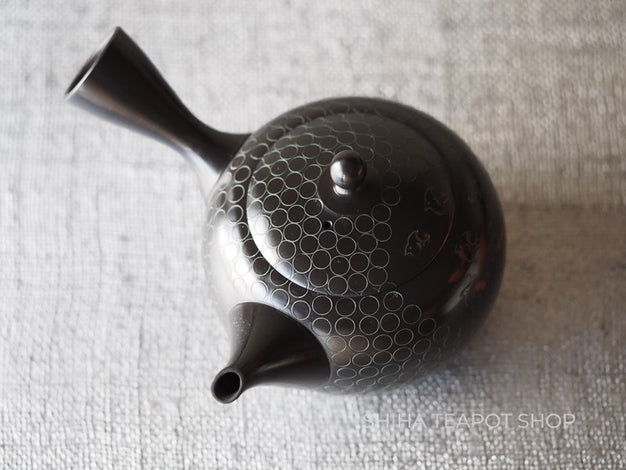 SHIHA TEAPOT SHOP Online Store: https://shihateapot.com
Left Hand Teapot
This teapot was made about 40 years ago, when the artist Shoryu was around 40 years old.
Shape, style is rather sharp, the color of the black is deep, surface is well polished- good shine, texture is hard and smooth. Unglazed.
Small thin circles on black body makes good art.
Bubble (circle ) and chidori bird may be  expression of "Chidori & Seigaiha", which is Japanese traditional lucky pattern.

Good condition. Very special.
Shoryu is now in his late 70's, making different style of teapot. This teapot was made when he is late 30's or early 40's.
Artist Bio : Born in 1945. 63 years of pottery work , as of 2023. In 2018, he received The Order of the Sacred Treasure, Silver Rays from the government for his long year contribution to the Japan's traditional art craft.