Senchado Gourd Ladle Dipper Hyoshaku Hishaku 瓢杓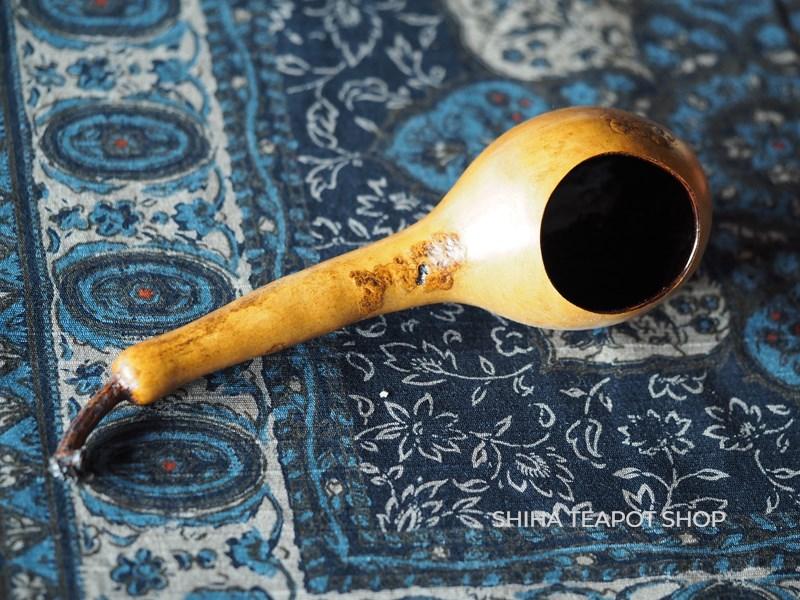 SHIHA TEAPOT SHOP Online Store: https://shihateapot.com
Senchado  Gourd-made ladle dipper (Hyoshaku)
This is Hishaku (dipper)  to scoop cold water from the water jar (mizusashi) then to put the water into Kyusu, to boil the watet in the kyusu on a stove (Ryoro).
Often used in summer at Senchado ceremony.
Handle of tihs Hishaku is has no hole,  it is like normal dipper.
Tasteful shape, nice texture and pattern.
Only one piece available. 
We send you one in the photo. (Actual piece)