SHORYU Blue Dew Tokoname Ceramic Kyusu Teapot (Unglazed-inside) Umehara Shoji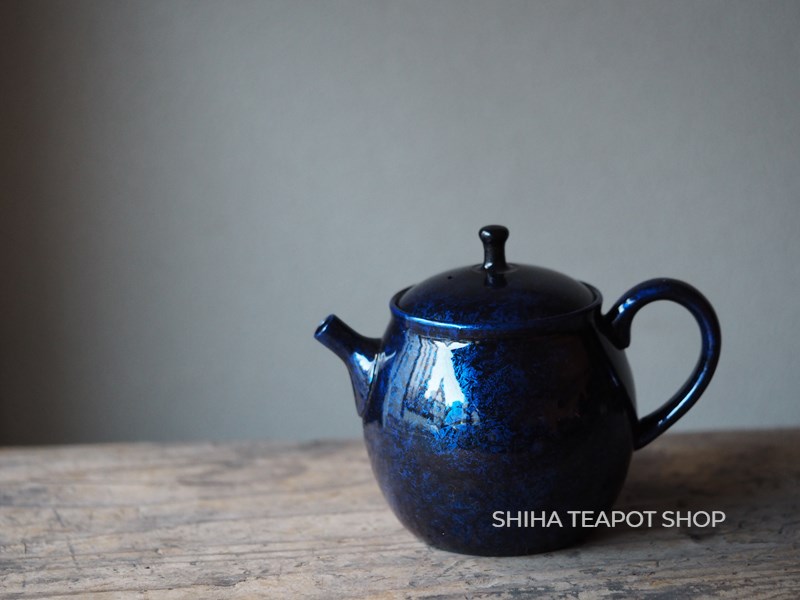 SHIHA TEAPOT SHOP Online Store: https://shihateapot.com
Shoryu Page: https://shihateapot.com/collections/shoryu
Shoryu created very special teapot with new beauty.
Beautiful & Elegant Shape
Color and shine is attractive. Like blue dew.
It is like a metal teapot.
It is made of Japan Tokoname clay. 
Inside is unglazed (please see photo) – It gives good effect to taste of tea, especially green tea.