Tokoname Sou Yamada Woodfired Black Small SHIBORIDASHI 山田想絞出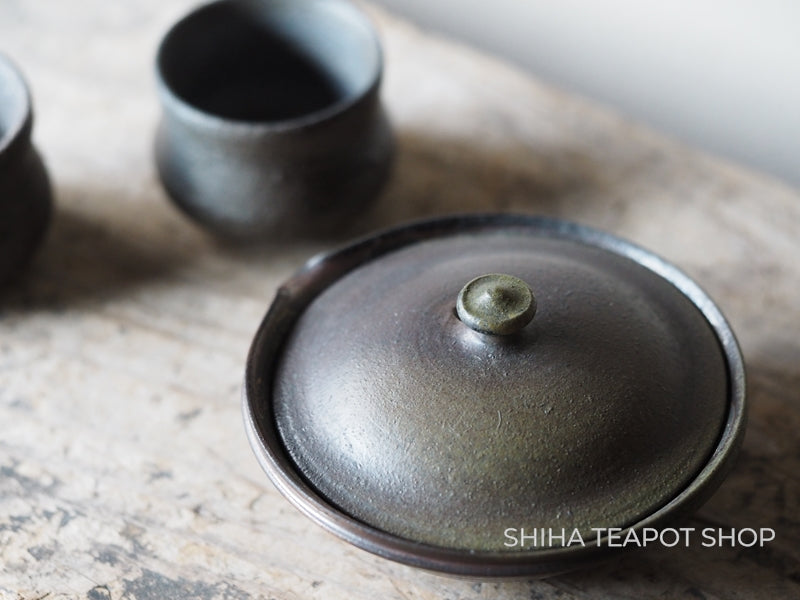 SHIHA TEAPOT SHOP Online Store: https://shihateapot.com
Simple and natural.
Ash color on the lid make beautiful nuance colors.
It shows different look depends on the light.


Lid knob has ash of firewood on it, which is moss yellow green.
Body has reddish brown and shiny black. 
The shine and the black come from effect of shell and ash. 
The body was fired with  shells that were placed surrounding the body.