Tokoname Sou Yamada Shell Black Wood Firing Pitcher Gong Dao Bei 山田想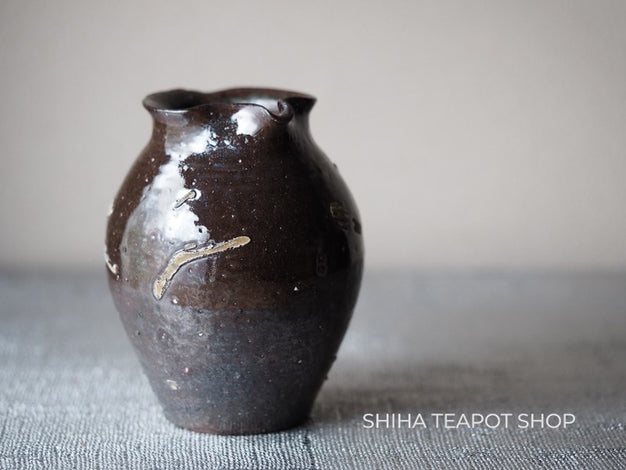 SHIHA TEAPOT SHOP Online Store: https://shihateapot.com
This pitcher was fired with shells around the pitcher, so that it has effect(pattern) of shells.
Very harmonious and stylish shape and attractive complex texture.
This pitcher was wood-fired in a kiln and it has very attractive shade of blacks and it has effect of ash (of burned fire wood) on the body . It also has natural texture.
Originally the color of the clay is a red/brown. Black is a color created by the influence of ash and shell. The gloss is due to the influence of the shell (the part that is covered becomes shiny). 

The body has many attractive color and gradation color of black, brown, some parts are shining, some parts are rough texture and those colors are from different origin (reason).

Every side of body has its taste. 
There are no cracks nor peel off around the mouth/opening. The colors difference on  mouth/opening is the due to the effect of shells.

Sou Yamada is a grandson of Jozan Yamada the 3rd, who was recognized by the Japanese government as Important Intangible Cultural Property.

The Yamada families have been producing teapots in 5 generations. The style is authentic. This teapot's lid and handle shows Yamada family's nobleness.