Japan,Wajima, Gold-inlaid Lacquer Ware, Chado, Natsume, Matcha Tea Caddy (Antique/Used)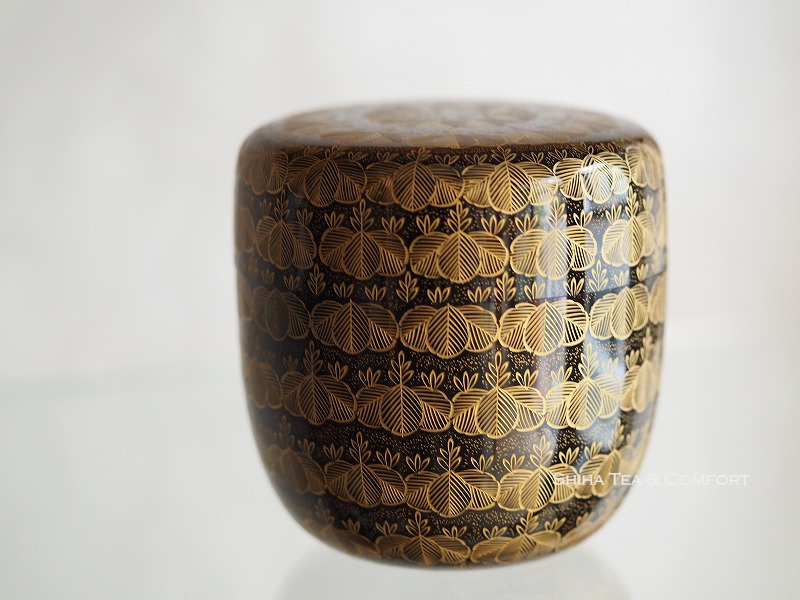 Sold
Artist: Shigeo Mae
Material: Wood / Lacquer
Wajima is one of Japan's lacquer ware production are in Ishikawa Prefecture. Wajima lacquer ware is a brand and well known as high quality. This tea caddy (called Natsume in Japanese) is made for Japanese tea ceremony. In Japan, matcha is put in and used in tea ceremony to enjoy the beauty of the tea ware during tea time. You can put tea leave if you would like to.
This tea caddy has very delicate and elegant design. This art is made with Chinkin techniques (carving and apply gold powder) . Shape is good, very standard middle-size Natsume (chu-natume).
This is used, condition is very good with original wooden box. It used to be owned by a Chado teacher, who is now retired teaching.
No need to explain but the body is made of wood (not plastic). Not only surface art, the body has been also made with many & long steps. Thin body, very light, authentic.