Japanese Tea Seminar 【How to brew Japanese tea with Japanese Tea pot】2018年8月本茶講座開催 急須での緑茶の淹れ方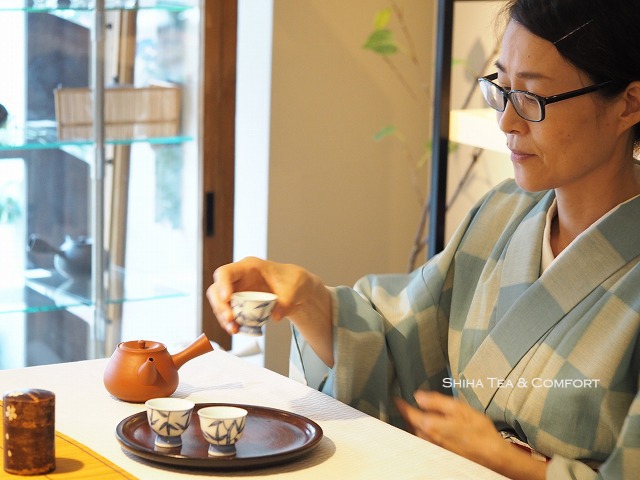 下部有中文 日本語は下にあります。
Shiha Tea & Comfort hold a Japanese Tea seminar on Aug 3, 2018.
This seminar tells you basic brewing method of Japanese green tea and how to use Japanese side-handle teapot.
Our seminar is taking place in relaxing atmosphere, with small number of participants. We enjoy interactive conversation.
We are waiting for your participation! Please book through contact form with your convenient time.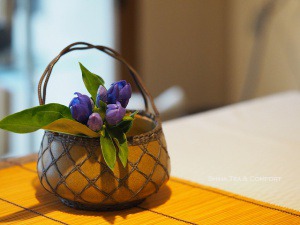 Date: Aug 3 , 2018 (Fri)
Time: 11:00 – 17:00 (20 min or 40 min during open hours)
Fee: 1,500 JPY / 20 min (3,000 JPY / 40 min)
Place: Shiha Tea & Comfort Tokyo. Please see a map below. Map on Instagram (after June 12)  is incorrect. 
Language: Japanese translated to English
Seats: 1-3 a time
Instructor: A Instructor from Japanese Tea Instructor Association
Goal: To be able to brew Japanese green tea to yourself and to your guests
Contents: Participants use a teapot. Brew by yourself and taste.
How to hold Japanese side-handle teapot

Brewing technique of Japanese green Tea (element to make "tasty")

Way of Pouring to cups (beautifully and evenly)

Tasting 
Reservation(Contact Form)
https://shihateacomfort.com/contactform/
Location : 3-4-6 Kotobuki, Taito-ku, Tokyo / 東京都台東区寿3-4-6 
日期:2018年8月3号 星期五
课程: 日本茶的泡法
时间: 20分钟 (11点~17点之间的20分钟,开始时刻参加人可以选)
费用:20分钟1500日元/位 (40分钟 3000日元/位)
地点: 日本志叶茶空间(日本东京台东区寿3-4-6 地铁大江户线藏前站 走路2分钟)
讲师:日本茶指导员协会的指导员,有茶道经验的日本人老师
语言:日语翻到中文
人数:一次1~3位
内容:参加人亲自泡茶 操作为主
日本側把正式拿法
日本绿茶泡茶方法 
倒茶方法和所作
品茶 等
如果参加人对于内容有特别要求的话,预定时可以商量讲课内容。
预订 https://shihateacomfort.com/contactform/
当日体验流程: 预定至少5分钟前到店
開催日:2018年8月3号 金曜日
内容: 日本の淹れ方
时间: 20分 (11時から17時の間の20分間)
费用:20分 1500円(40分  3000円/名)
場所: Shiha Tea & Comfort(日本東京都台東区寿3-4-6 地下鉄大江戸線徒歩二分)
講師:日本茶インストラクター協会 インストラクター
人数:1回1~3名
内容:急須を使ってお茶を淹れてみましょう
急須の持ち方
緑茶のおいしい淹れ方
急須からお茶碗(湯のみ)へのつぎ方
テイスティング
ご参加お待ちしております!