Wood Fired Bizen Handmade Teapot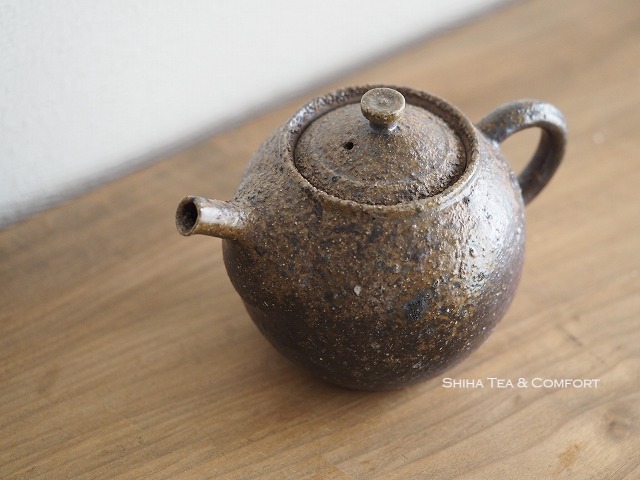 [Items For Sale] at online shop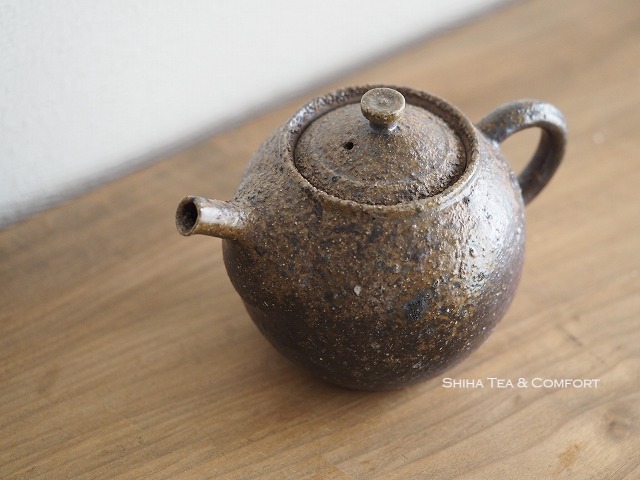 Japanese Handmade Teapot Wood Fired Bizen Ware. Brand new.  Handmade. Wood Fired about a week in kiln.  No glazing. Bizen's Traditional clay, color, method, firing with modern stylish shape.  The yellow ash covers on the teapot body and the lid – with typical Bizen clay color which is dark brown, it makes natural, primitive and dynamic impression.  Reddish fire lines are seen in whole body, especially the back/bottom of teapot. It was made at first firing by binding dry straw on the body.   Color, texture, pattern of body are deep and complex.   You may have new impression every time you see the teapot.
Good water flow from spout (Tested by Shiha Tea) . Good to brew Green tea, Woolong tea, White Tea, Black tea, especially Pu'er Tea.
Stock: 1 
(We 
send you the one in the pictures
)

Artist: Kiko Ando
Capacity: Approx.    240  ml    ( 8.1 
us fl oz)
Size: Approx.  
hight 9.0 cm    width12.8cm
Payment: PayPal or credit card on the online shop
Please contact us thorough Contact Form for inquiry and purchase.