Customer Message from America. Brew Gyokuro Green Tea with Japanese Tokoname Teapot アメリカのお客様からのお便り 常滑焼 舜園氏の急須で淹れたお茶 日本で出会った人々を思う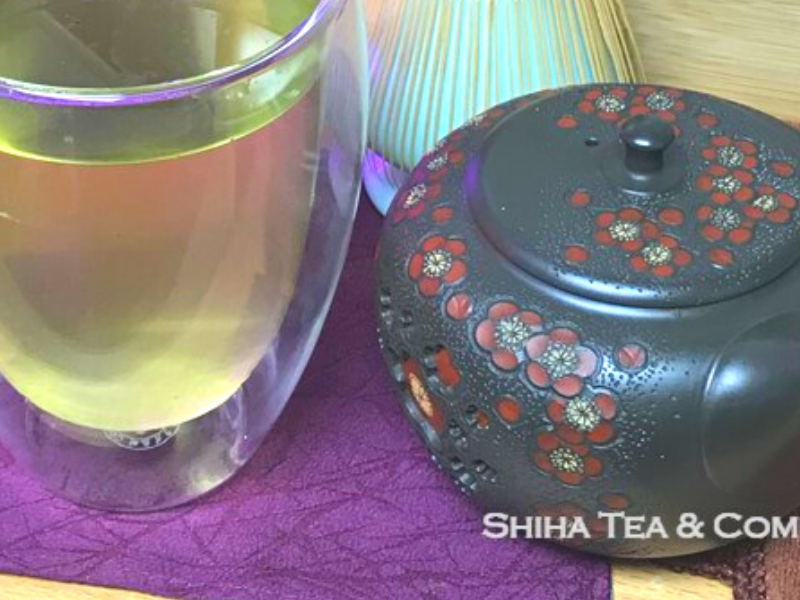 Hello We are Japanese Teapot Shop, Shiha Tea & Comfort. We have received a message from American customer who bought teapot made by Shunen. This teapot is made of green clay and red plum flower is seen from cut window. It is elegant and gorgeous.
The windows cut die is double walled, the other kind of clay is put on inside. Mr. Shunen said that since the shrinkage of inside clay and outside clay are different, there were many failures at beginning, he studies and researched long time for the works.
こんにちは。急須の店 Shiha Tea & Comfortです。今日はアメリカのお客様からうれしいお便りが届きました。
常滑焼の舜園さんが長年研究し作り出した透かしの急須を購入してくださいました。外側の緑の土が型抜きされ、中から赤い梅が見えて雅で華やか。そして可愛らしいのです。透かしになっている部分は内側から別の土が貼られ二重になっています。内側と外側の土の収縮率が違うので、最初は失敗が多く、色々と研究を重ねたと舜園さんからお話をお伺いしました。
お客様のメッセージです。This is the message from Customer.
This beautiful pot makes brewing the best tasting tea very easy!
I've attached a photo of a cup of Japanese Tea Company's gyokuro. Just the right amount of tea bits get through the filter to make the tea fresh and flavorful. It awakens fond memories of Japan and the people I met there. Thank you so much.
この美しい急須は、簡単に最高の味のお茶を淹れることができます!
日本の玉露をいれたグラスの写真を送ります。急須に適切な量の茶葉を入れ茶漉しを通すと、新鮮で風味豊かなお茶ができます。その味わいは、日本と日本で出会った人々の良い思い出を呼び起こします。どうもありがとう。

翻訳 Translation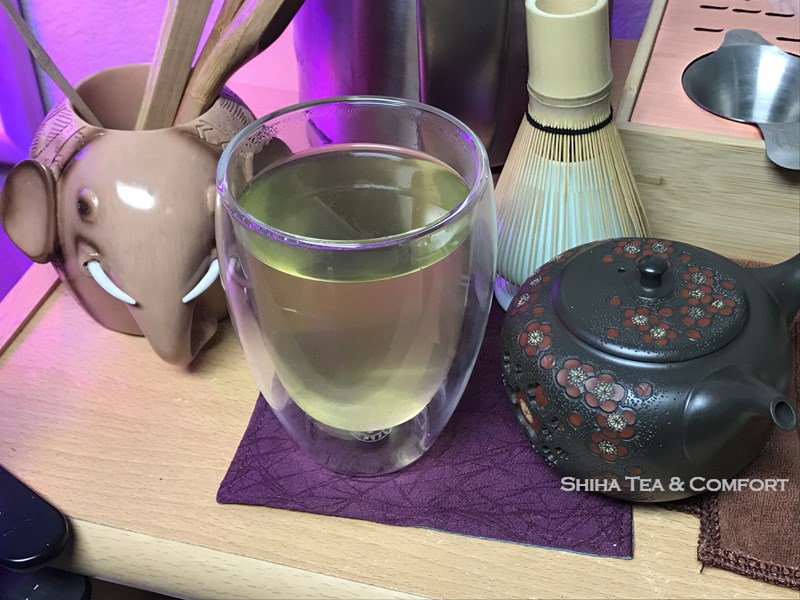 The message made us happy. The color of tea and thickness of tea looks so tasty! – photo can tell the its flavor.
Teapot and Tea leaves are things people can bring back to home country and enjoy Japanese culture and custom. Tokoname Teapot make tea taste richer and easy to make flavorful tea as the customer says. The good clay (unglazed) is the reason for it. We are very happy to imagine that the customer will have good tea time with this teapot. Thank you for the customer to share the experience.
とてもうれしいメッセージです。本当に美味しそうな色ととろみのお茶です! おいしさが伝わってきます。
急須とお茶は日本の文化や習慣を、自国に帰って生活の中で楽しんでいただけるものだと思います。常滑の急須で淹れると、茶葉が持つ味わいを最大限に引き出してくれます。常滑の土がその理由です(釉薬がかかっていない急須)。 これからのお客様のティータイムも日本とお茶を楽しむ良い時間になるのだと思うとうれしい限りです。
楽しんでいただけていることを伝えてくださったお客様に感謝します。