YouTube Video【Teapot Art and Technique】 Japan Tokoname Handmade Teapot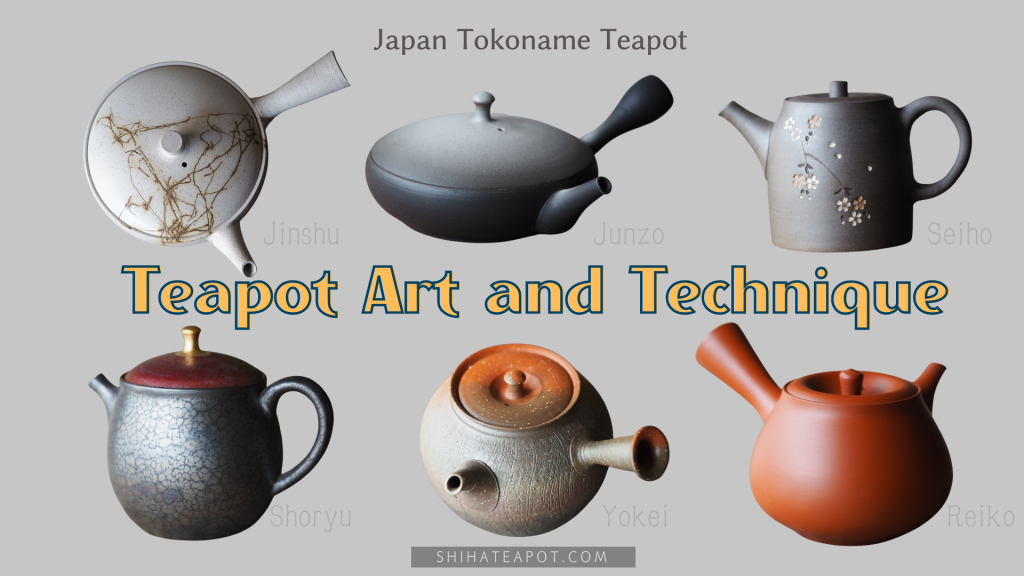 6 Teapot Artists from Tokoname Japan. Links to the artists page are listed under the video.
We introduce 6 Teapot artists from "TOKONAME TEAPOT TOWN" in Japan.
Tokoname artists aim at EASE OF USE (high usability) for brewing tea.
There are so much technique for production to make it possible.
Those Tokoname handmade teapots are:
💎 Good water flow from spout
💎 Light body
💎 Comfortable handle-gripping
💎 Tight lid
💎Good clay and make taste of tea richer❣️ especially green tea🍵

Those techniques were inherited from the masters of Tokoname in the previous generations, and those artists are continuously research and develop new design and techniques for beauty and functionality for users in the world.

Please visit 6 artists page in our shop.
JINSHU (Ito Seiji) https://shihateapot.com/collections/jinshu
JUNZO (Maekawa Junzo) https://shihateapot.com/collections/junzo
SEIHO (Tsuzuki Seiho) https://shihateapot.com/collections/seiho
SHORYU (Umehara Shoji) https://shihateapot.com/collections/shoryu
YOEKI (Mizuno Yokei) https://shihateapot.com/collections/yokei
REIKO (Koie Hiroshi) https://shihateapot.com/collections/reiko
We introduce Japanese beautiful teapots with Japanese & Chinese Tea Culture and knowledge.
Thank you very much.

SHIHA TEAPOT SHOP Online Shop: https://shihateapot.com​​
Shiha Tea & Comfort Website: https://shihateacomfort.com​