Bizen Pumpkin Shpae Teapot, Japanese Kyusu , No Glazing, Plant Woven handle. Water pot.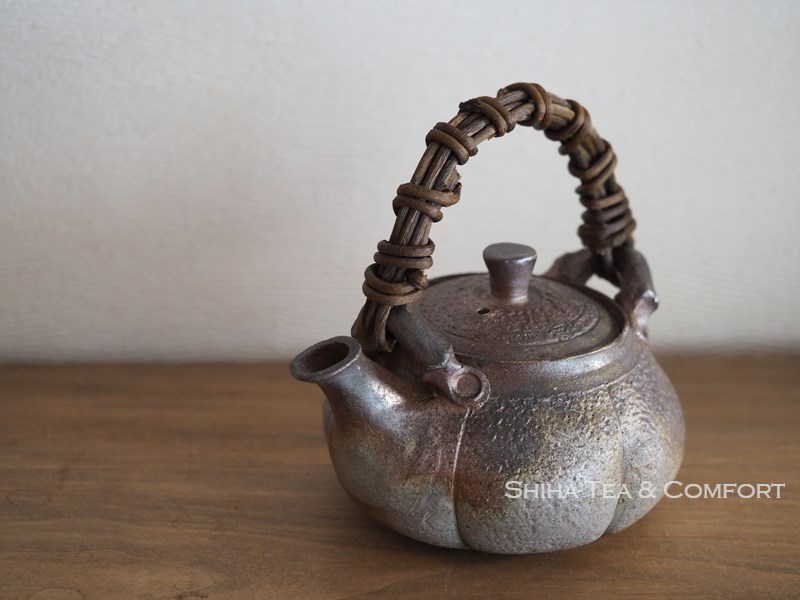 Bizen Ware, No Glazing, Plant Woven handle, which was also woven by the potter who made teapot.
Pumpkin Shape, textue is sandy/stony. Good stable shape, it is harmonious with the woven handle.
Body was fired well and hard. It is tasteful teapot in many way.
You can brew tea or you can put water in it and use as water pot. Very smooth draining of water.
Bizen pottery is well known as keep water fresh.
Old time of Japan (more than thousand ago) Bizen ware was used as water jar. It is said that Bizen's clay breathes. In Japanese Tea ceremony, Bizen ware is often seen, especially flower vase and water jar (Mizusashi).
Enjoy Bizen's beauty, clay, and function which were also loved by Japanese more than 1000 years of time.
Value is more than the price.