中国四川での日本の茶器コーディネート 備前焼 藤原康氏、安藤騎虎氏、珠洲焼 篠原敬氏の器 Bizen, Suzu Pottery ware at Chinese Tea Table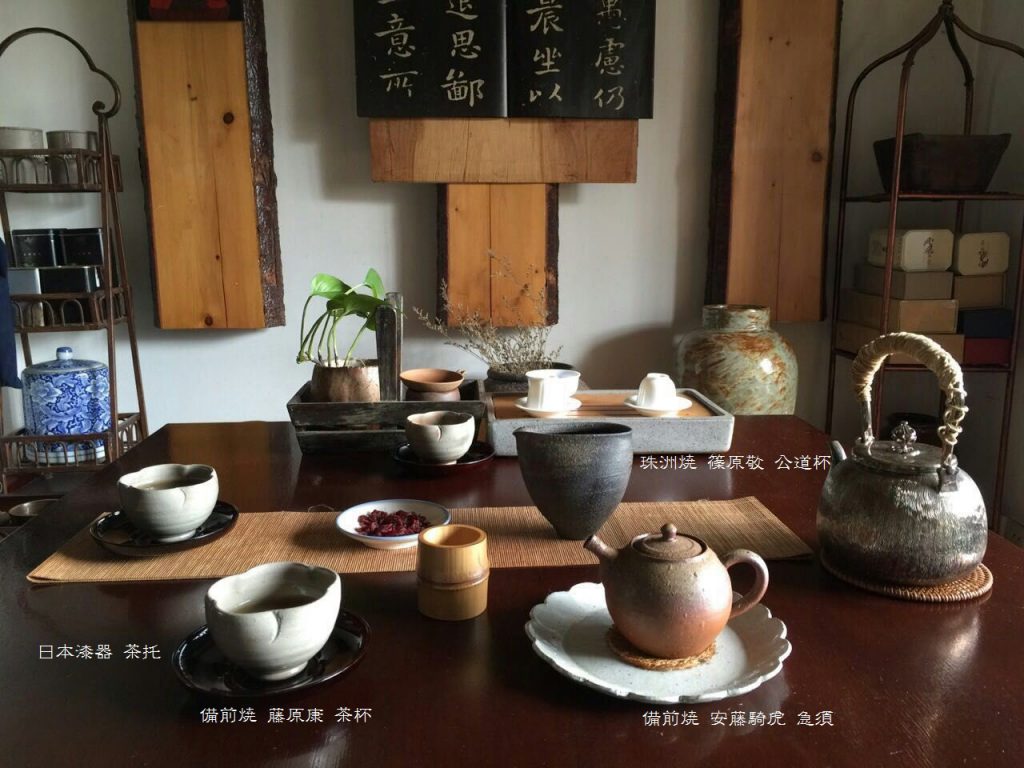 こんにちは。SHIHA TEAPOT SHOP です。本日は中国のお客様のメッセージを紹介します。
四川省のお客様が、 当店がお届けした日本の茶器で、コーディネートしてくださいました。
One of our customers in Sichuan beautifully arranged the Japanese teaware that Shiha Tea & Comfort delivered to her!
急須: 備前焼 安藤騎虎氏 Teapot:Kiko Ando
公道杯: 珠洲焼 篠原敬氏 Pitcher:Takashi Shinohara
茶杯:備前焼 藤原康氏 Cups:Kou Fujiwara
器の土、焼色、形、質感、印象 全てを味わい、いつも上手に調和してくださるお客様です。
She always arranges the teaware in such a beautiful and harmonious way that you can savor the very essence of all the factors – the clay, the fired color, the shape, the texture and the impression.
この空間の空気感。凛としているけれども、温かい落ち着きと深みがあります。
This tranquil presence of the space it creates around it.  You can sense not only dignity, but also warmth, calmness and depth it has.
You can only surrender myself to its perfection.
写真に器の産地や作家さんの名前を入れました。器に国境はない そんな印象を受けるお写真です。
The production area and the potter's name have been engraved.  There is no national boundary in the world of teaware – that is the impression the photo gives.