Love the Different Structures on Surface- Isezaki Sou (From Germany)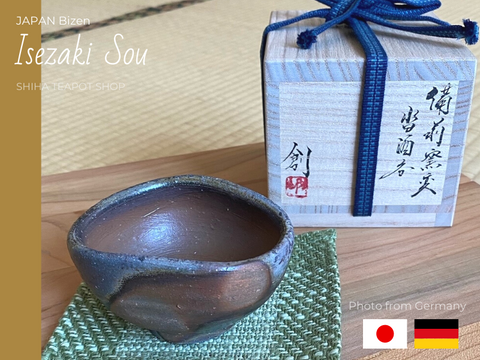 SHIHA TEAPOT SHOP Online Store: https://shihateapot.com
Bizen-yaki Wood Fire Black & Orange Cup Isezaki Sou
(Customer Message)
Thank you so much for your amazing and fast service (as every time!).The teacup arrived safely an hour ago and I'm drinking from it already. I am so happy and glad I found your business. You are awesome!
The Bizen Isezaki Sou cup is amazing.
It has a warm and natural color, the pattern from the fire of the burning process is beautiful.
It's not too heavy, but not light at the same time. Its weight is just right and I love the different structures on its surface.
Each time I have it in my hands it's a new experience of different kinds of nature. The flow of the tea while pouring it in and drinking from it is perfect.
Thank you so much!