Japan Tea Travel – Matcha Place Map (Temple, Japanese Garden, Public Tea House)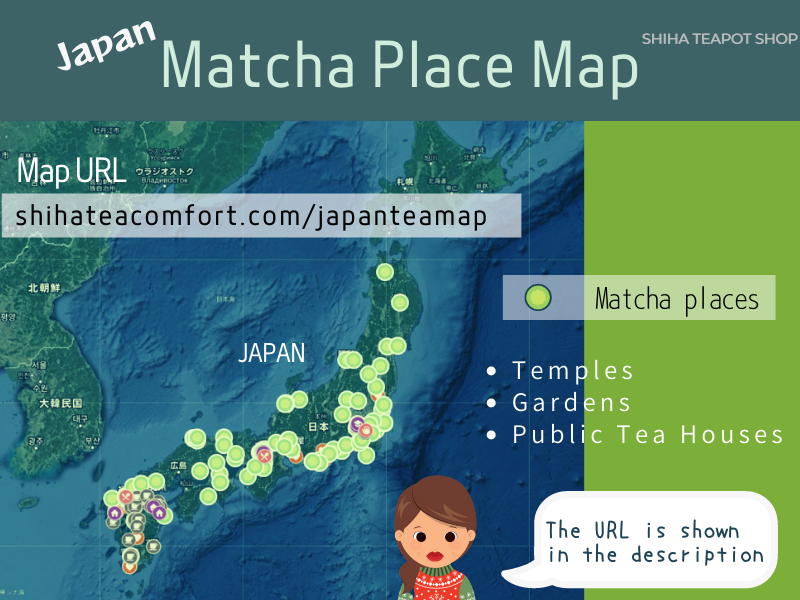 This is information about tea places in Japan for tea lovers in the world who would like to travel/visit "Tea places" of Japan. This page shows "Matcha Place". 
What is Matcha Place? : Please visit this page. (will be available soon) or our you tube channel.

Contents of this page is the same as YOU Tube Video 【Japan Tea Culture Trip Guide】Matcha at Temple & Tea house. Experience Japanese Tea Culture -Healing .


About Map
Please refer our blog "Japan Tea Map" https://shihateacomfort.com/japanteamap
Please read how to use the map in the next Chapter.

How to use Map (to find Matcha Place)
Matcha Place Photo & URL
1 Kankoji Temple (新潟 関興寺) https://enjoyniigata.com/en/spot/6138 http://kankouji.coolblog.jp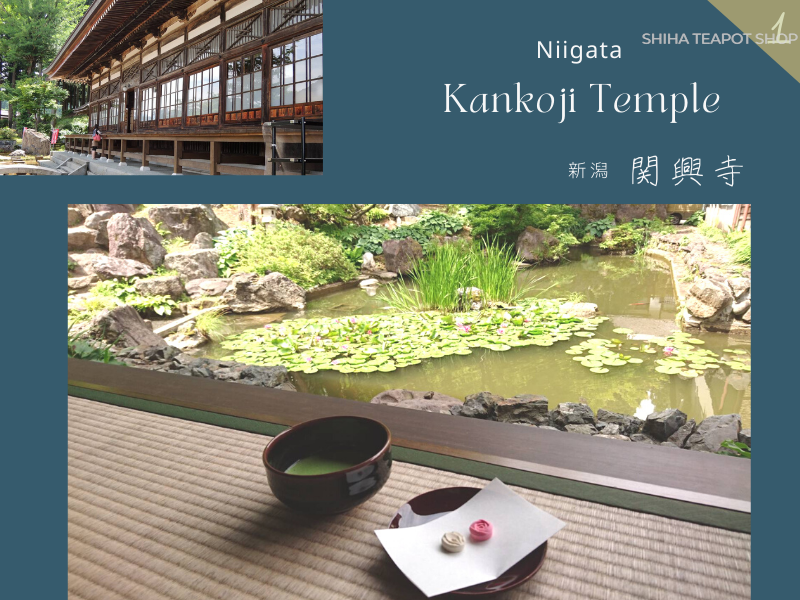 2 Jikoin Zen Temple (奈良 慈光院) http://www1.kcn.ne.jp/~jikoin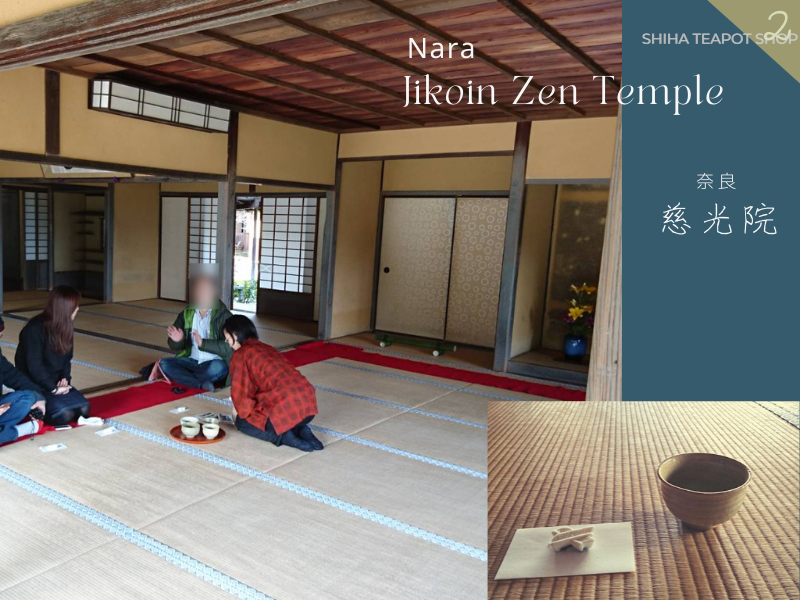 3 Former Iwasaki House Garden (東京 旧岩崎邸) https://www.tokyo-park.or.jp/park/format/about035.html
4 Hama Rikyu Gardens (東京 浜離宮) https://www.tokyo-park.or.jp/park/format/about028.html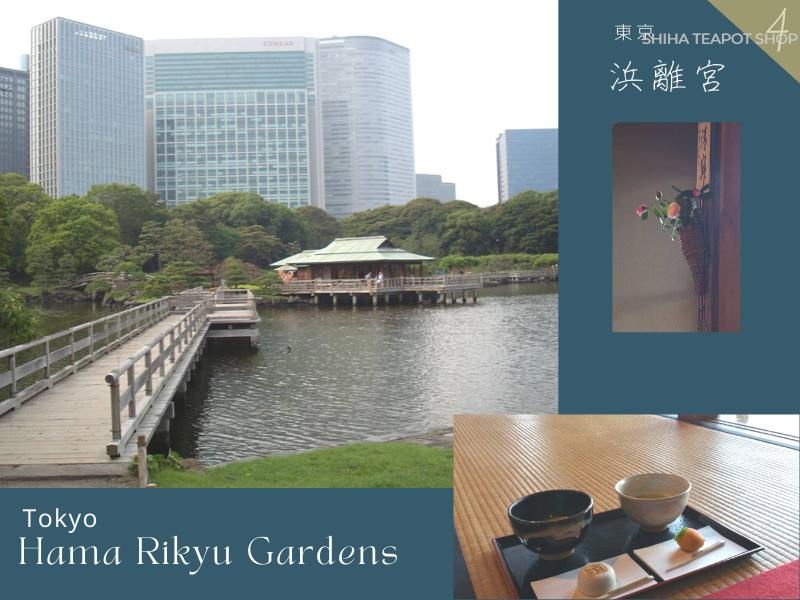 5 Yamamoto-tei House & Garden (東京 山本亭) http://www.katsushika-kanko.com/yamamoto/eng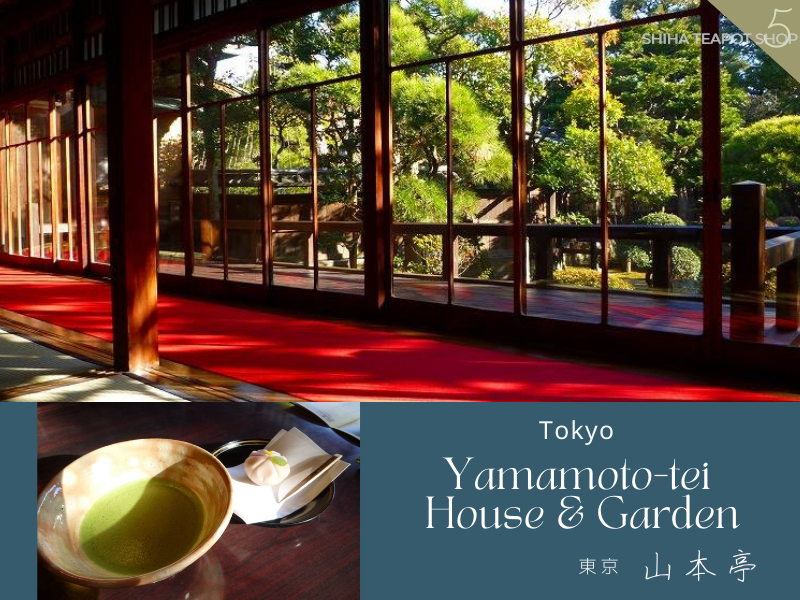 6 SHOINTEI Tea House (静岡 松韻亭) http://www.shouintei.jp/category/1468647.html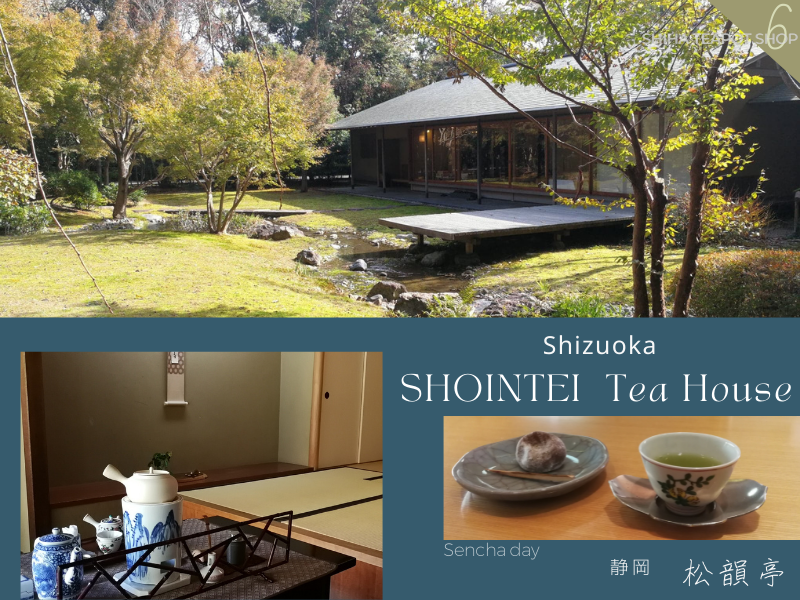 7 Hyogetsu-tei Tea House (静岡 瓢月亭) http://shizutetsu-retailing.com/gyokuronosato/#c001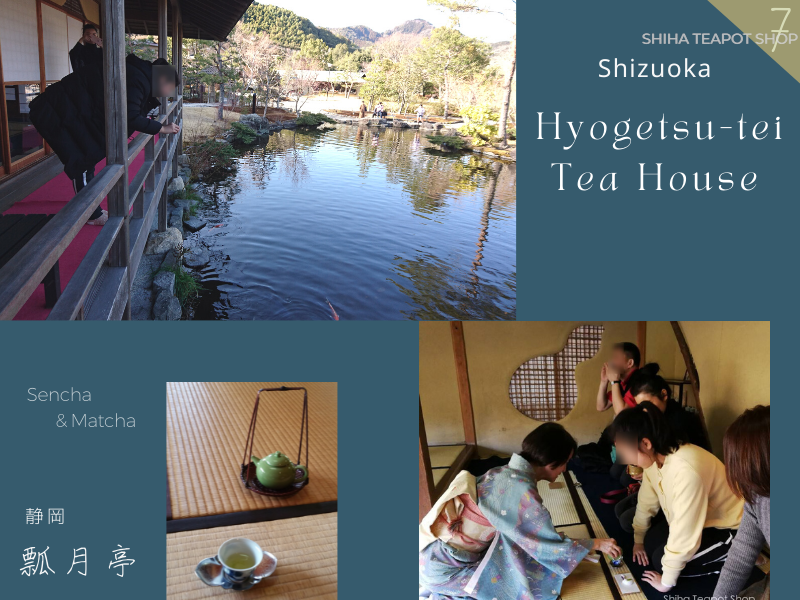 8 Suizenji Garden (熊本 水前寺公園) https://kumamoto.guide/en/spots/detail/12351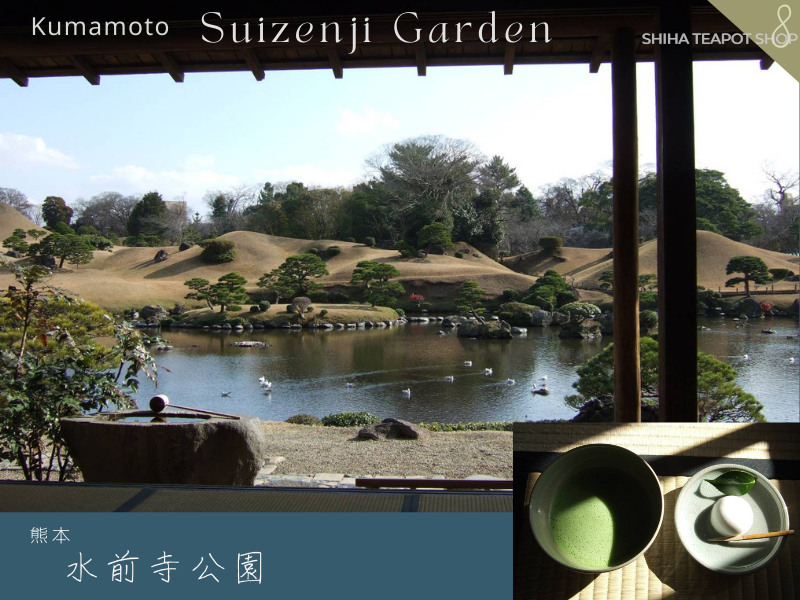 9 Meimei-an Tea House (島根 明々庵) https://www.kankou-shimane.com/en/destinations/9391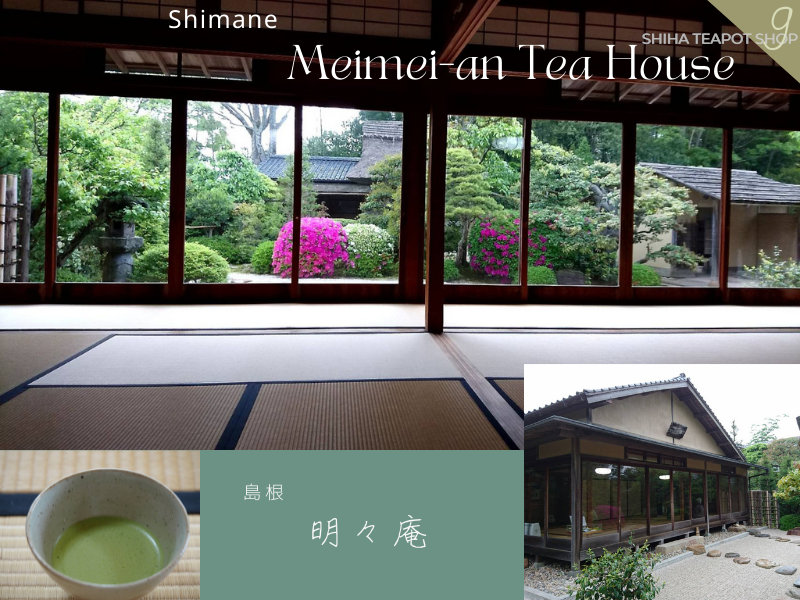 10 Former Chikurin-in Temple (滋賀 旧竹林院) https://kyuchikuriin.web.fc2.com