Japanese Green Tea / Matcha Seminar at SHIHA TEA STUDIO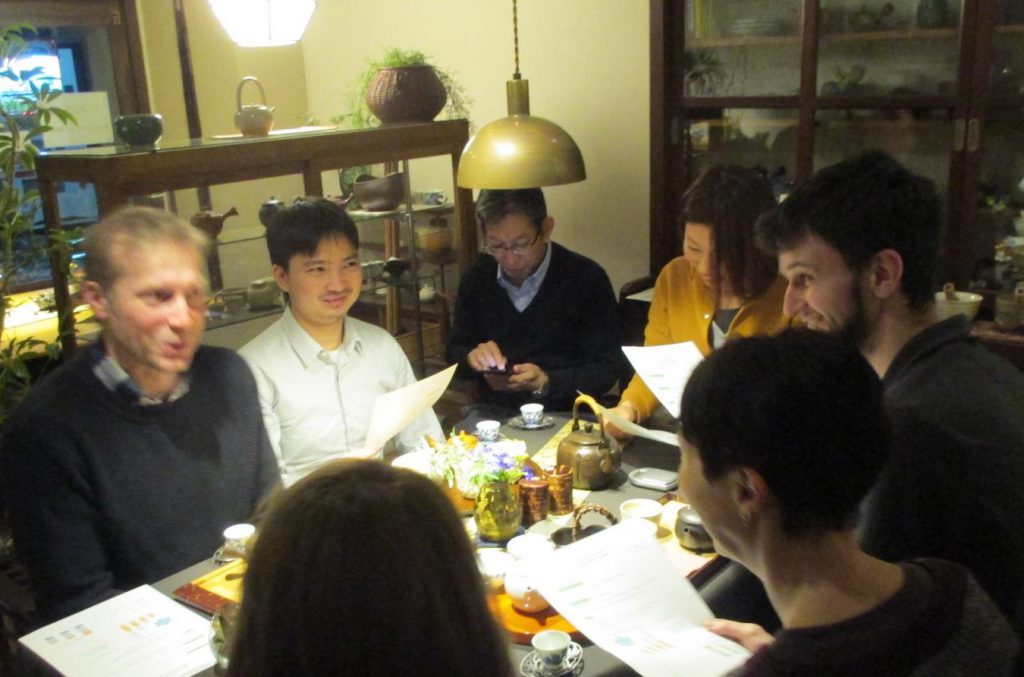 Shiha Tea and Comfort held a Japanese Tea seminar.
Guests from Czech Republic, Romania, Indonesia participated!
Today's contents are ;
1. How to brew green tea with a Japanese teapot
2. How to make good balance of Umami sweetness and bitterness in tea (Brewing technique)
3. Matcha brewing
First, watch Tea master's brewing technique and taste it.
After learning the secret of the balance in taste,
brew tea by themselves, using a Japanese side handle teapot.
They did it in an very elegant manner. Look at their hands holding tea ware. So elegant!
Next is tasting seasonal tea-sweets (spring sweets this time), then tried Matcha brewing.
Look at tiny soft bubbles on the surface of Matcha. Everybody brewed perfectly.
Usually it is hard to have those beautiful bubbles when you do it first time. Great!
Everyone brewed very well! We also enjoyed participants' brewed tea.
Hope they enjoyed. Thank you for the participation!