JINSHU SEIJI ITO White Seaweed Metal Handle Small Teapot, Tokoname, Japanese Kyusu 甚秋 常滑焼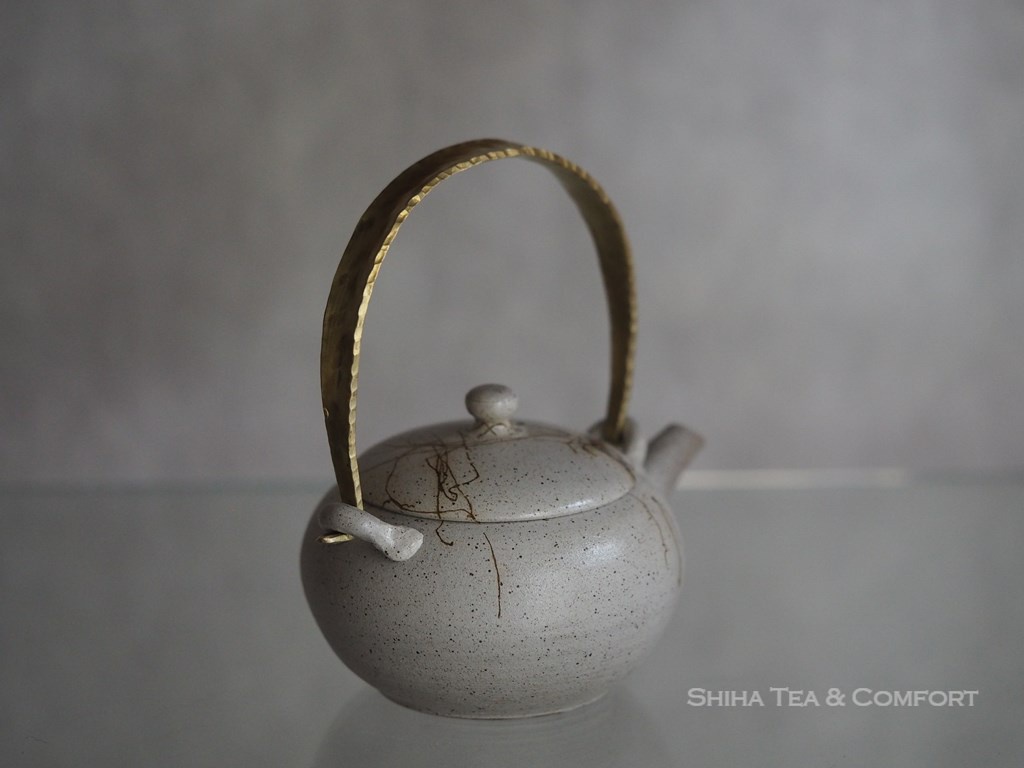 Charming white small teapot of Ito Seiji from Tokoname, Japan.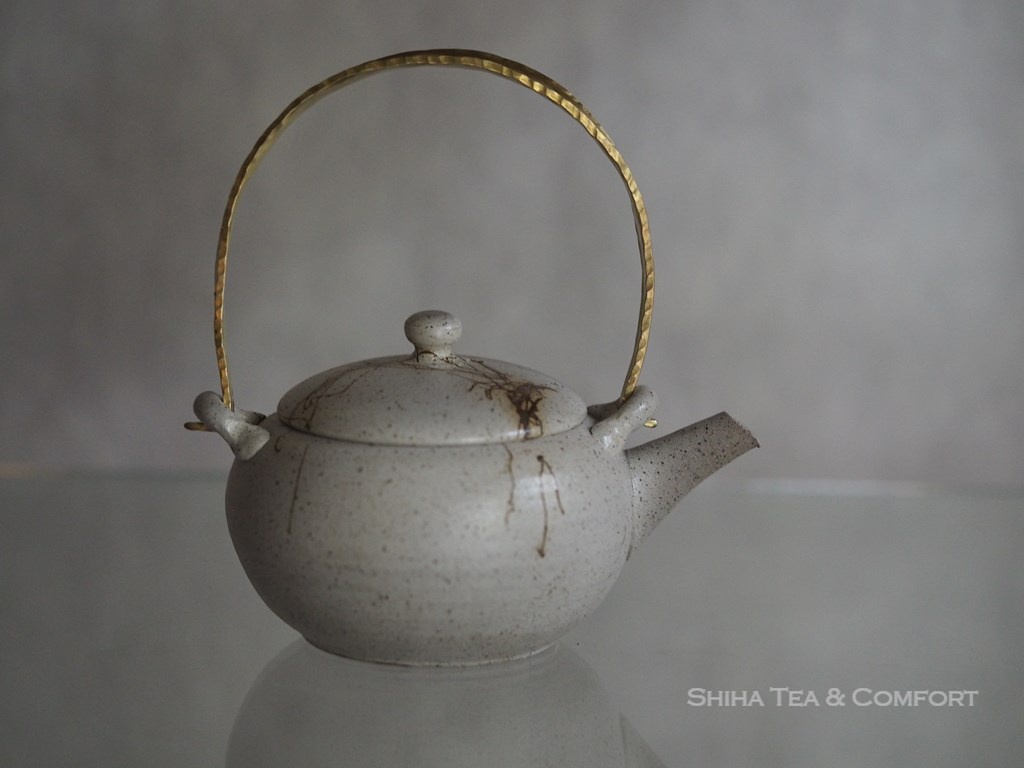 The metal handle is also attractive, the edge is cut like saw blade.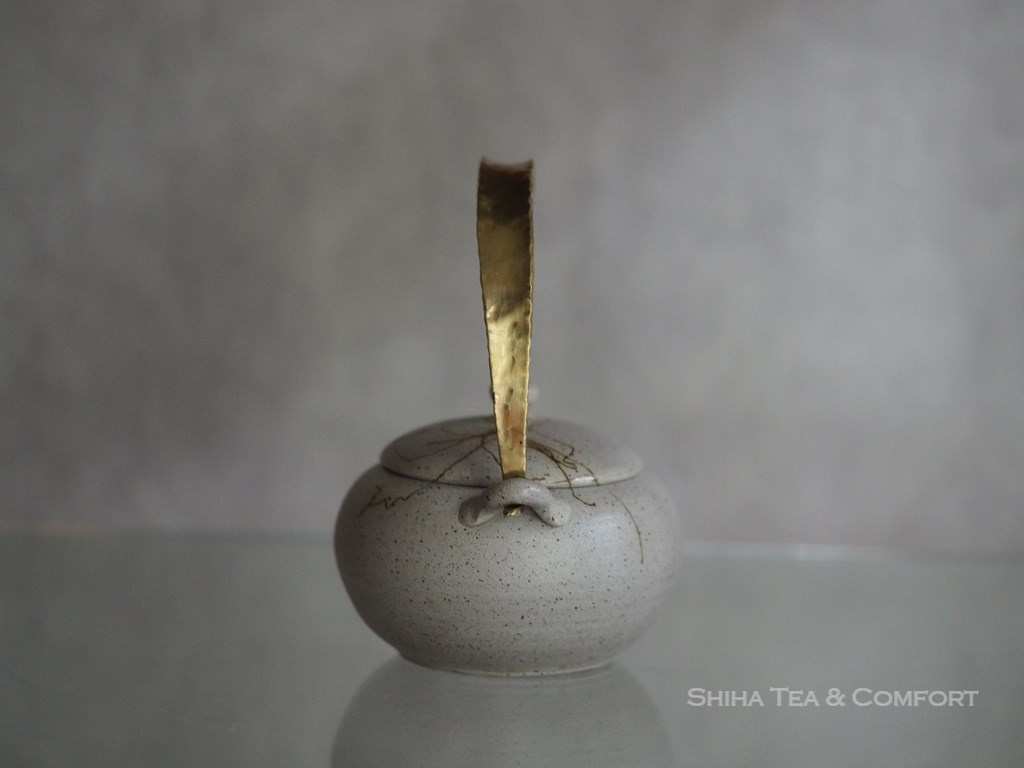 Seaweed pattern is made of real seaweed from Chita peninsula.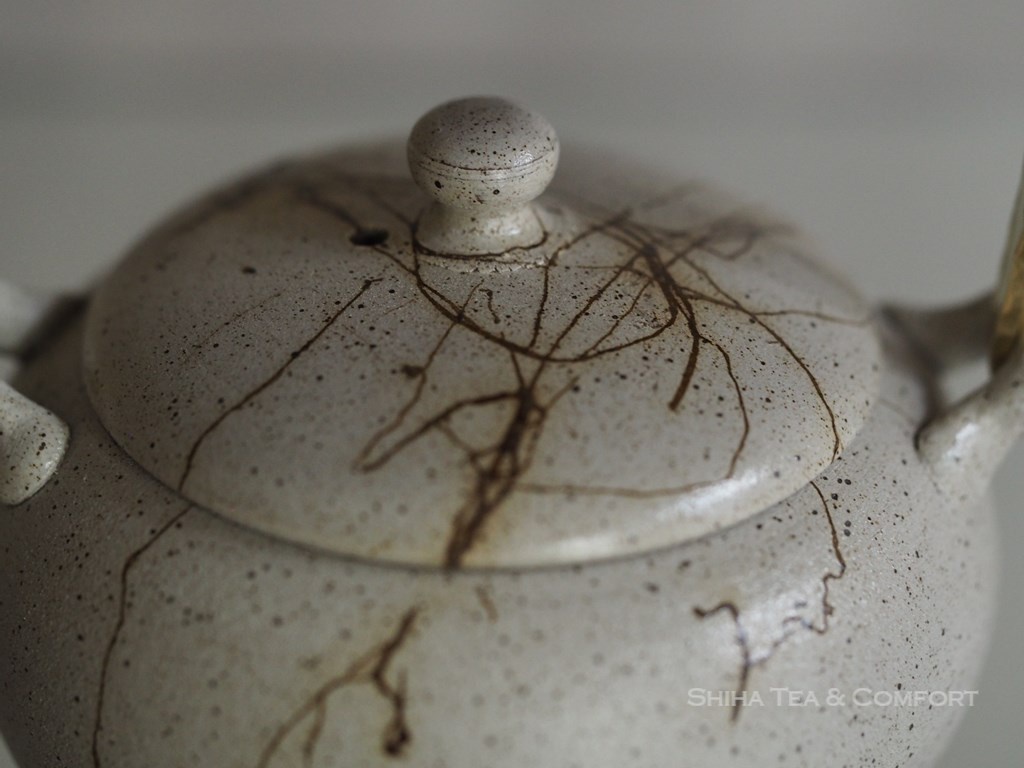 The color of the seaweed pattern and the body is harmonious.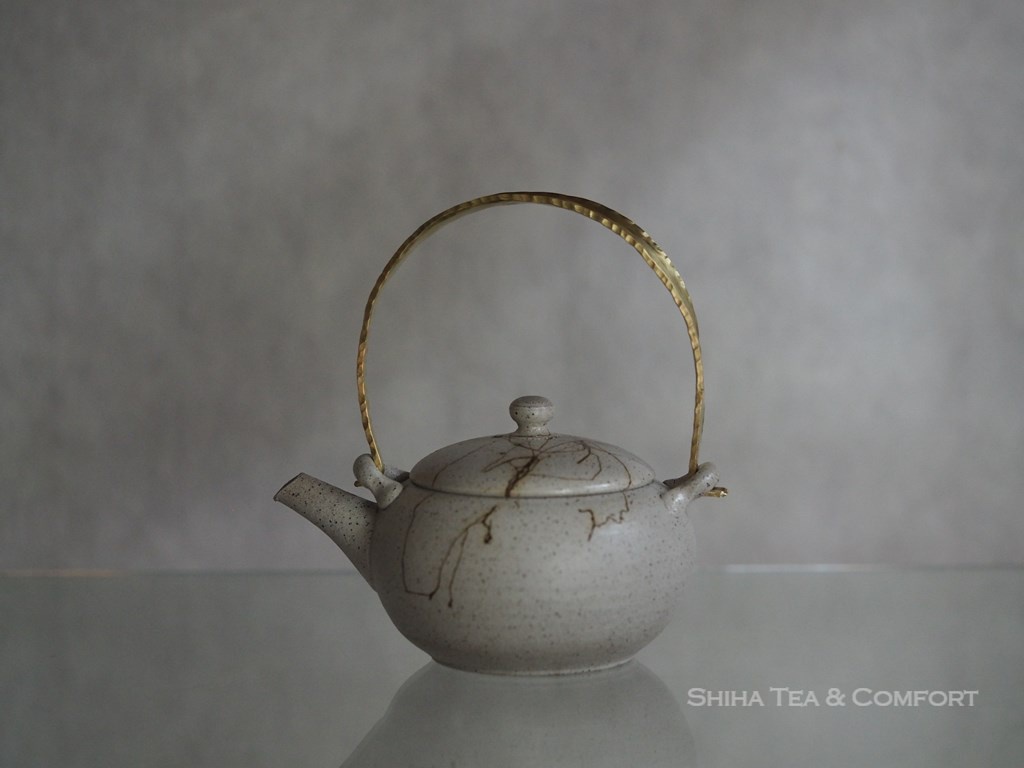 Shape of the body is sophisticated and graceful. With the handle, it looks elegant. Jinshu's teapots is like himself. Gentle, calm, tolerant and elegant.