JUNZO Maekawa Rough Clay Glazed Kyusu Teapot, Tokoname Japan 淳蔵粗泥挂釉茶壺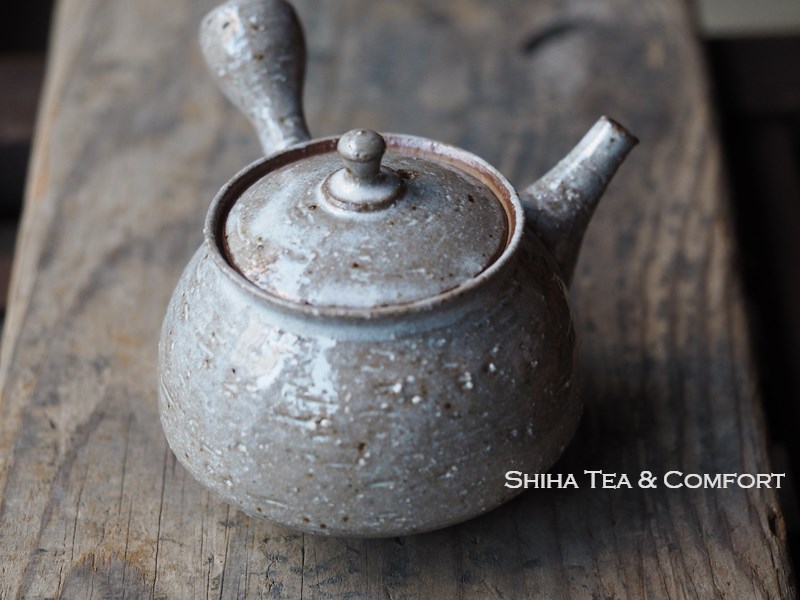 Warm & cool, rough & delicate. Perfect harmony.
Nice & unique shape, cute lid knob.
White glazing on Junzo's special mixture of clay which is different size of clay & sand & stone. It is tasteful in eye and feeling in your hand.
Glazing is just perfect to feel & enjoy the clay under and it gives very delicate touch, color and shine on surface.
Some part of glaze is thicker and it look more white – natural and interesting to appreciate.
The body is rather thin, handle is slim. When holding the teapot, you will feel delicate and it bring so much joy.
Rather wide opening, it is also good for bigger piece of tea leave such as Wuyi yan cha, Dan Cong, Bai Mu Dan etc