Kodo Yoshikawa Hand Engraved Carving Land scape& Poem Teapot 常滑壺堂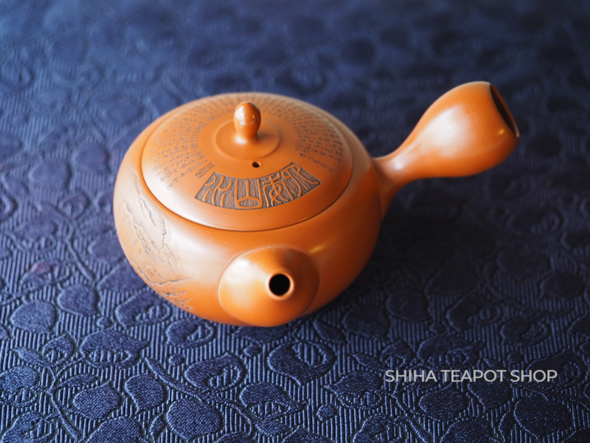 SHIHA TEAPOT SHOP Online Store: https://shihateapot.com
~Traditional Art~
Smooth fine red clay teapot.
Hand Carving peony by Master Kodo Yoshikawa.
In this teapot, you can see Kodo's various carving technique.
Trees, rocks, mountain, calligraphy(poem) which describe for season changes in nature.
Kodo's carving technique was qualified as Important intangible cultural property of Japan.
Combination of deep and shallow carving,contrast of near and far, hard and soft. So much to enjoy.
Teapot body is made of fine clay and the texture is smooth. Detailed carving only can make it on fine clay. Please also enjoy the delicate texture.