Kodo Yoshikawa Hand Caving Edo Two Ladies 壺堂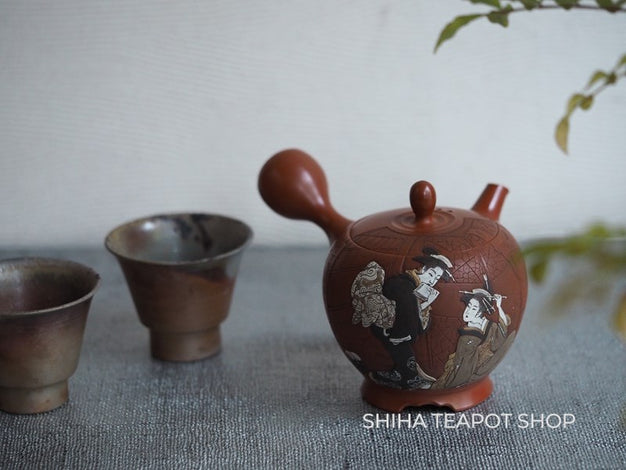 SHIHA TEAPOT SHOP Online Store: https://shihateapot.com
Beautiful, Artistic Teapot that keep you attracting both when you brew tea and when you place it in your collection shelf.
Kodo's carving technique was qualified as Important intangible cultural property of Japan.
Teapot body is made of fine clay and the texture is smooth. Detailed carving only can make it on fine clay. Please also enjoy the delicate texture.