MANO SHUNEN Plum Flower Full Body Carving Teapot 二代舜園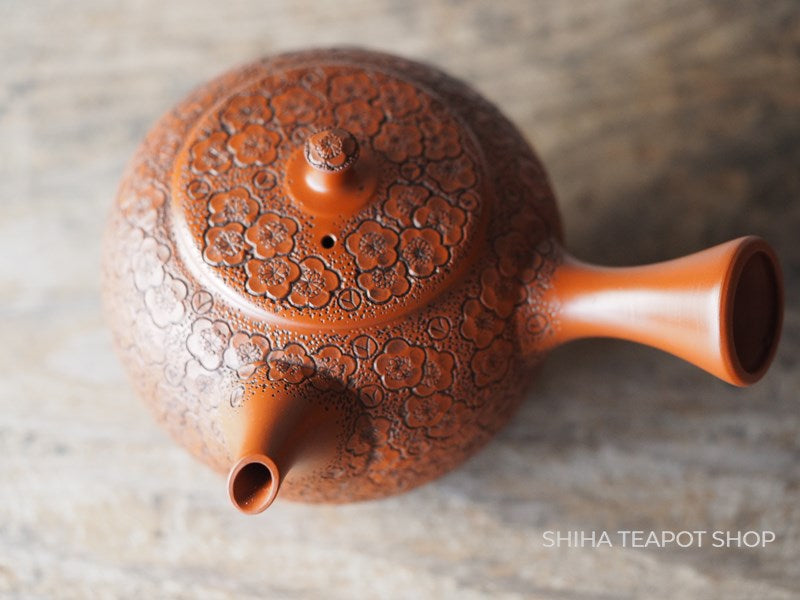 SHIHA TEAPOT SHOP Online Store: https://shihateapot.com
Elegant yet gorgeous. 
Artist Shunen is a potter and a carver. He make teapot and carved by himself. 
Shunen's teapots have gorgeousness and elegance coexist.
Relief curving of plum flowers. Very beautiful.
In Japan's oldest poetry collection, Manyoshu (over 1200 years ago), many poems about plum blossoms appear. Japanese people have loved ume since ancient times. It is a flower that gives a sense of Japanese tradition.