Pine Tree Wood Fired SUZU-yaki Shinohara Takashi Black & Ash Cup 珠洲篠原敬A3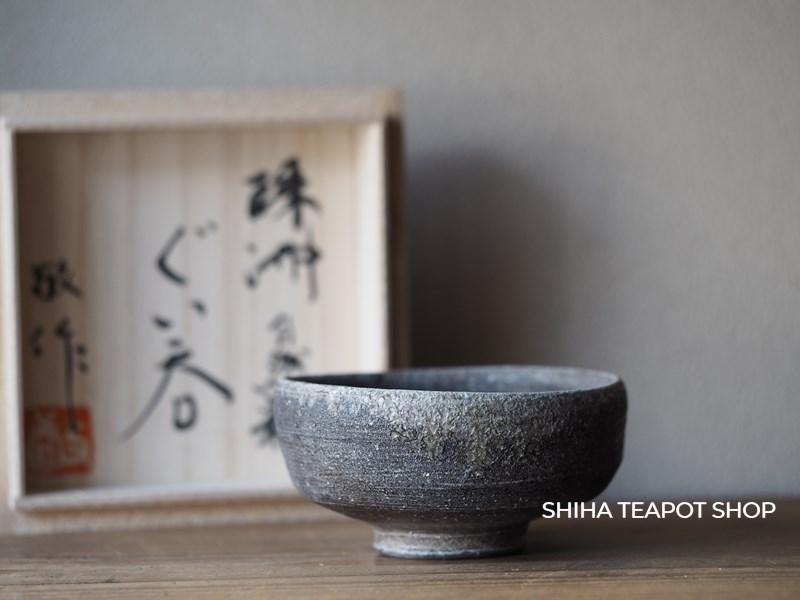 SHIHA TEAPOT SHOP Online Store: https://shihateapot.com
This cup has so much Wabi-sabi feeling.
Impression of simple , quiet, humble  Rustic..
Pine tree is used for firing in kiln – Ash of Pine tree on the cup.
Natural ash glaze inside & outside on the cup.
Inside has deep color made with ash which is pink, green, gray.
The front side has much ash, that shows soft nuance white-grey. The other side is more simple. You can also enjoy the taste of the clay. 
Texture is very simple, a bit rough, natural.
Color of the body, natural ash gives deep beauty and touch to your heart. 
Shinohara used to be a monk, he started make pottery to express his inner world on his pottery.
Please refer our blog for more information about Suzu ware & Shinohara's works.  
ABOUT SUZUYAKI https://shihateacomfort.com/oldsuzu (English)