Pine Tree Wood Fired SUZU-yaki Shinohara Takashi Black & Ash Cup 珠洲篠原敬71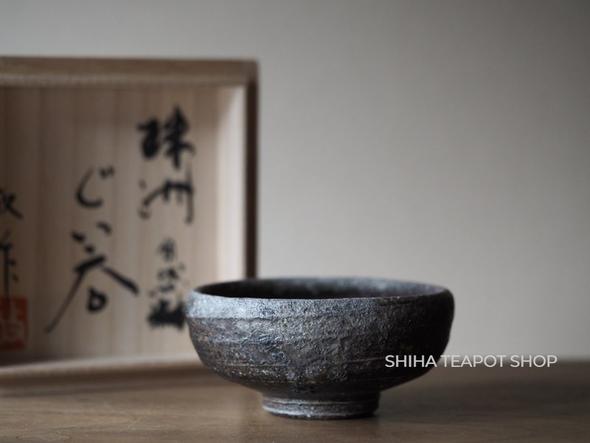 SHIHA TEAPOT SHOP Online Store: https://shihateapot.com
This cup has so much Wabi-sabi feeling.
Wabi beauty- simplle, quiet, humble . Sabi beauty – Rustic..
Pine tree is used for firing in kiln – Ash of Pine tree on the cup.
Natural ash glaze inside & outside on the cup.
Inside has deep color made with ash which is pink, green, gray.
The front side has much ash, that shows  difference shade of greys. You may feel intense of fire & flame in the firing.
The other side is more simple. You can also enjoy the taste and texture of the clay. 
There is blue glaze, that is only come out in the firing when heat/temerature in the kiln is very high.
Texture is very simple, a bit rough, natural.
Color of the body, natural ash gives deep beauty and touch to your heart. 
Shinohara used to be a monk, he started make pottery to express his inner world on his pottery.
Please refer our blog for more information about Suzu ware & Shinohara's works.  
ABOUT SUZUYAKI https://shihateacomfort.com/oldsuzu (English)
Artist: SHINOHARA TAKASHI 
Approx. Width 9.2 ㎝ / Height 4.3㎝ 
Box: Wood Box with artist signature and cloth
Suzu-yaki is pottery made Suzu city in Noto peninsula in Ishikawa Prefecture of Japan. Suzu ware's history is back to 12 century.
Mr. Shinohara's Firing  (You Tube)