Reiko Black & Red Elegant Water Drain Bowl Tea-Pond 鯉江廣玲光建水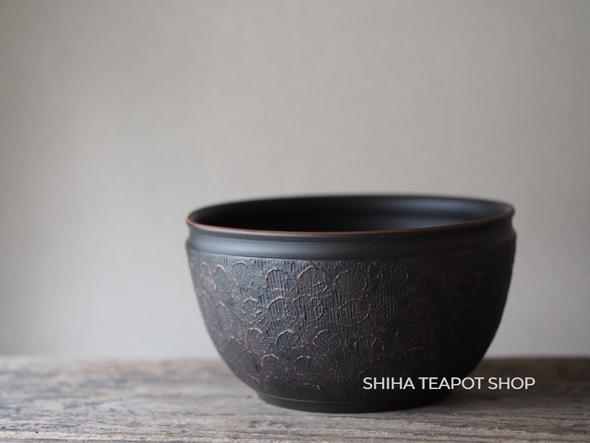 SHIHA TEAPOT SHOP Online Store: https://shihateapot.com
Red clay tea bowl that is smoked into black. Unglazed.
Elegant pattern Reiko made on the surface.
You can see red color on the textured surface. The red is the body color inside.
Outer layer is black. Inside is red.
Classical, Elegant, Gorgeous impression. 
Artist Reiko produces tea ware for Senchado (Sencha tea ceremony), which should be simple but elegant and tasteful.