Secret of Jinshu Flat Kyusu Teapot (Ito Seiji) – How he made "Pour Out the Last Drop Into a Cup" 常滑 甚秋急須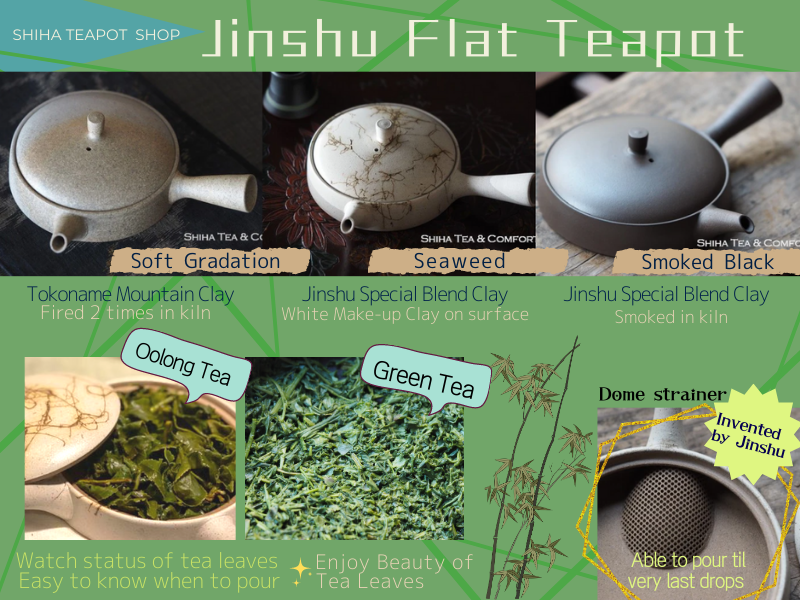 We are SHIHA TEAPOT SHOP in Japan. We introduce Master Jinshu's teapots.
Online Store: https://shihateapot.com
Online Store (Jinshu Page): https://shihateapot.com/collections/jinshu
About Jinshu (Mr. Ito Seiji)
■ Our articles about Jinshu.
■ Jinshu teapot page (Online shopping)
Jinshu was born in 1949. Jinshu is Tokoname Teapot Artist in Japan.
He has been making teapots more than 50 years.
Impression of Jinshu teapots is sophisticated, cool & warm and stylish.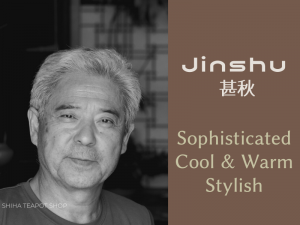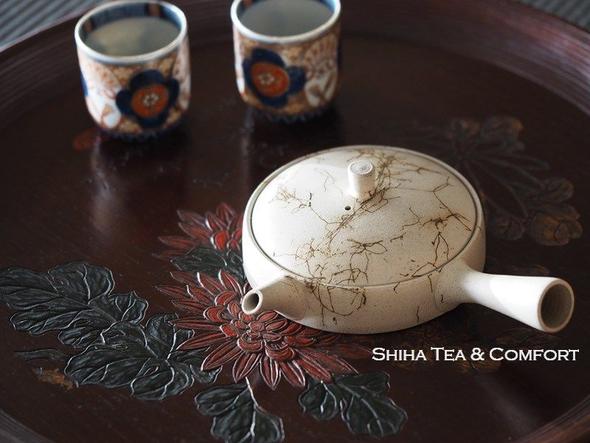 How to Brew Tea with Flat Teapot. Jinshu's Recommendation
We asked Master Jinshu how he brew tea with his flat teapot. (how to make best use of flat teapot)
Jinshu's Brewing method for Japanese Green Tea
甚秋:私はお茶の旨味を取り出す方法で楽しんでいます。1煎2煎はぬるいお湯でじっくり旨味を取り出します。3煎目は熱いお湯で呑んでいます。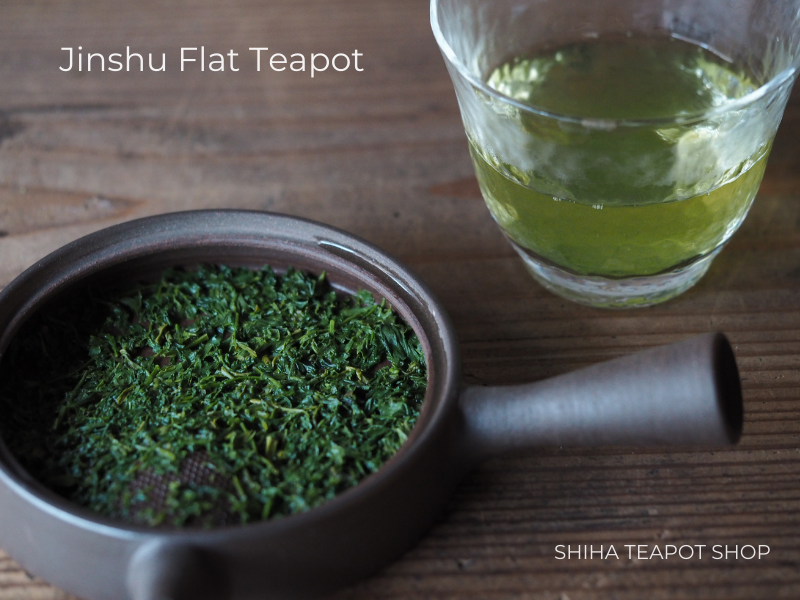 Jinshu says: I enjoy the way to bring out the umami flavor of green tea .
For 1st brew and 2nd brew, use lower temperature of hot water and take longer steeping time to bring out umami flavor.
The 3rd brew is using higher hot water.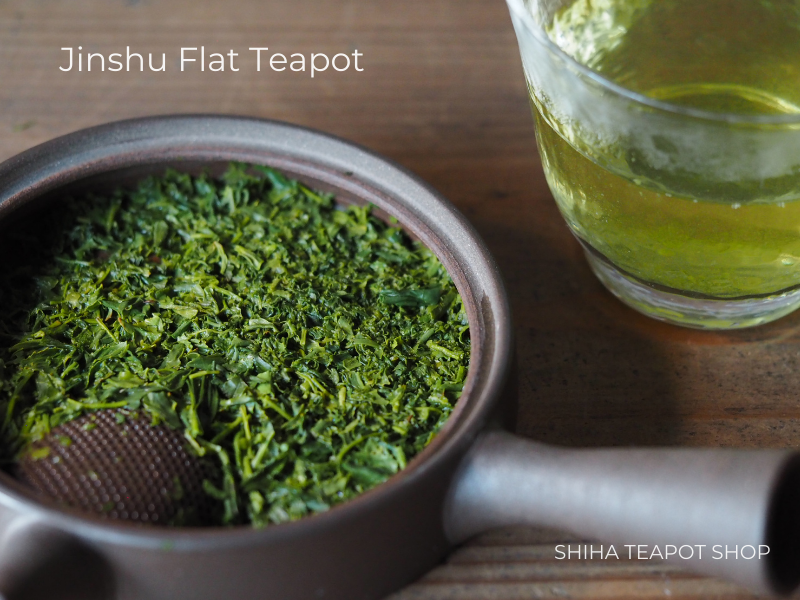 How Jinshu think about Oolong Tea Brewing
甚秋:極平型での烏龍茶も茶葉が良く開き、美味しいと思います。
Jinshu says: In the flat teapot, tea leaves of Oolong tea leaves can open(unfold) well, so that taste will be good.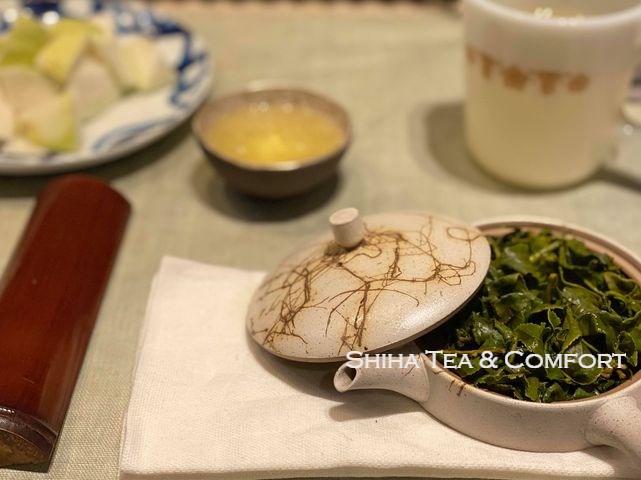 Photo: Sent from Taiwanese customer, brewing Taiwan Oolong Tea.
The full message is seen at Customer Review Page
Jinshu's Teapot Making Process
Master Jinshu introduced about teapot making process and his technique.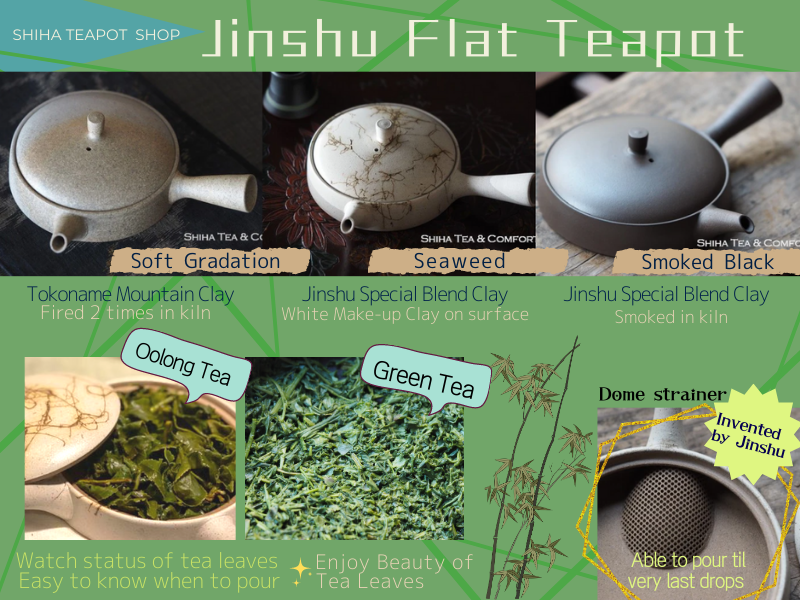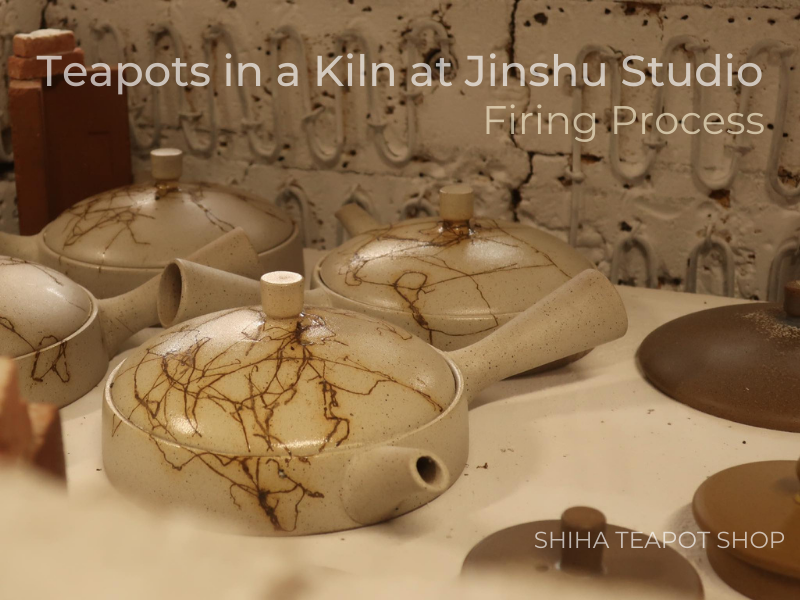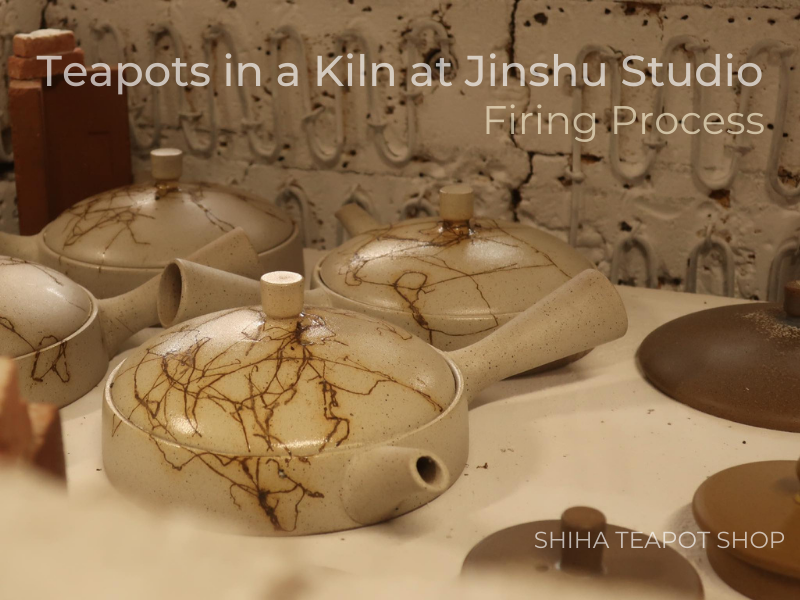 Jinshu 3D Dome Filter
Dome Filter: Filter of Jinshu flat teapot is 3D and large. It makes it possible to pour out tea liquid smoothly without leaves are being clogged in the filter. (If filter is flat and only covers a hole of the body, tea leaves can block the filter.) Most difficult part is mounting a thin mesh filter to shallow body stably.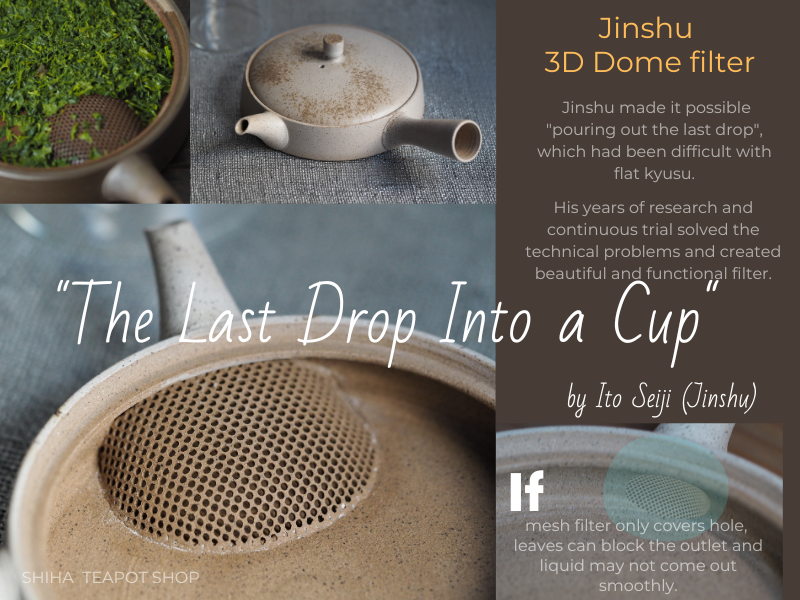 <Story of new filter structure>
Every time Jinshu brewed a cup of tea with his teapot , he observed the comfortability of using the teapot and the optimal capacity. Those elements are reflected in the new form. Jinshu took on this challenge over a long period of time and repeatedly improve the product even in the face of difficulties.