SEISHO KATO Sencha Cup Set 6pcs Thin Porcelain for Senchado 煎茶道茶杯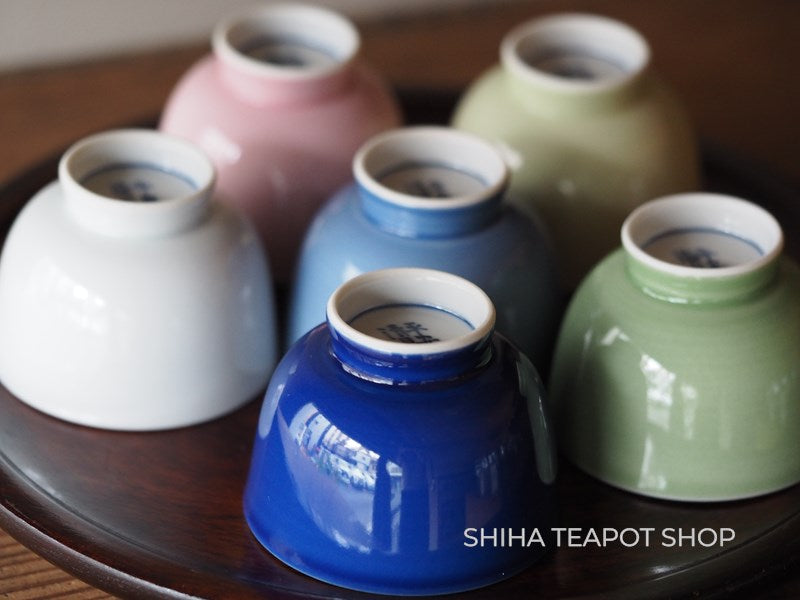 SHIHA TEAPOT SHOP Online Store: https://shihateapot.com
Kyoto SEISHO KATO Sencha Cup Set 6pcs Porcelain
Thin, Good for Sencha Tea and Gyokuro Tea and other delicate taste of tea. Good feel on your lip and good effect of total impression of tea. 
In senchado tea ceremony – this kind of cups (size, thinness, style) are used –
For beauty, elegant and harmony reason. 
This 6 color model is discontinued at Seisho studio. When stock is sold out, it will be no longer available.