Japanese Tea Cup Saucers Coasters Chataku. How to handle Japanese coaster, any rules?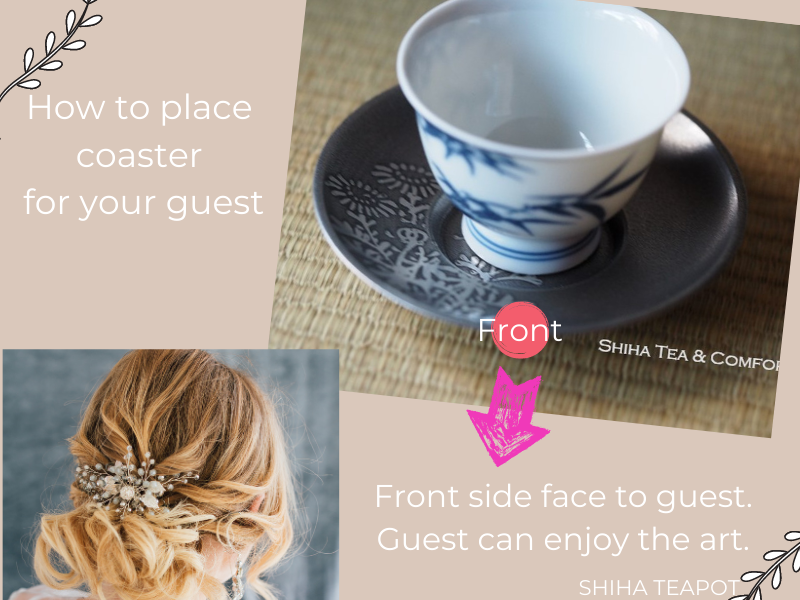 It is good to use coaster when you serve tea to your guest. It also show your respect to your guest.
Also, functionally it is good. You and guest don't get burned when serving/receiving tea with coaster.
And with coaster your hand touch to cup lesser. Guest prefer that other people don't touch guest's cup especially rim of cup where lip touches (Hygiene point of view)

Tea cups and coaster are tea ware that handed to guests. Guests are to enjoy the texture and art of the cups and coaster in their hand. Guests will be happy to see if the cup and the coaster are harmonious.
It is good to choose coaster that is good match to your cups, in respect of size, material, art, color and style.

There are some materials for coasters in Japan, such as metals (Tin, copper, iron) wood (lacquer) , porcelain…etc
Online Store: https://shihateapot.com/search?q=coaster (coasters)
Online Store: https://shihateacomfort.shop
Tin Coasters
Tin will have good color change as it is aged. Tin coasters goes with white porcelain cups very well. Elegant and noble. Tin coasters are often used for senchado tea ceremony.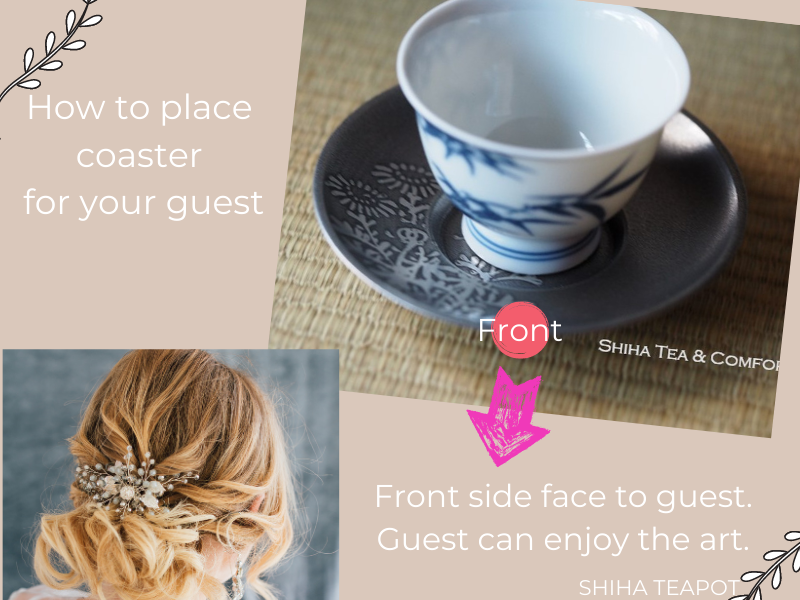 Front side of cup & front side of coaster should face to guest.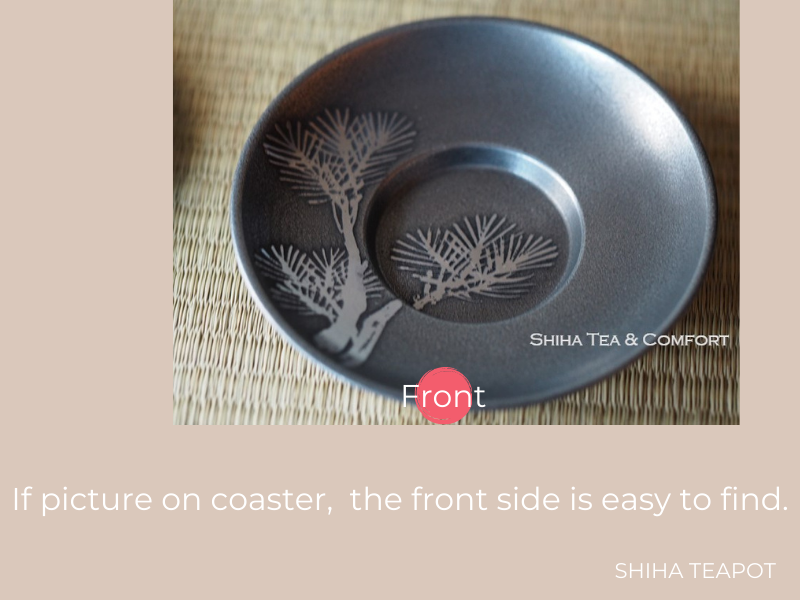 It is good to check the beauty of pile when you purchase coaster. Especially second hand / antique.
Wood Coasters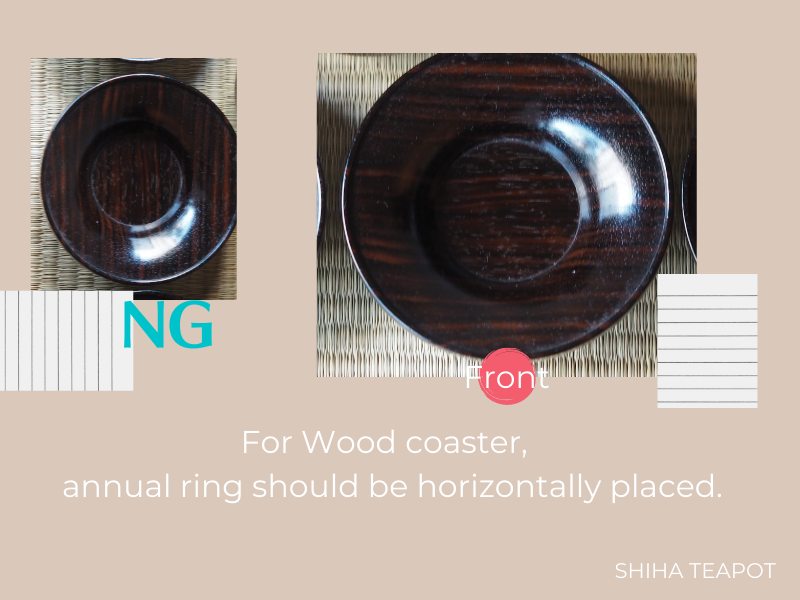 Small size coasters are designed for Sencha Cup or Gyokuro Cup (photo: 8㎝*8㎝)
Wood Craft Coasters
Approx. 9.5cm*8.7cm