Senchado Porcelain Hand-painting 3 Lucky Fruits Tea Cup Set (6 pcs) 煎茶碗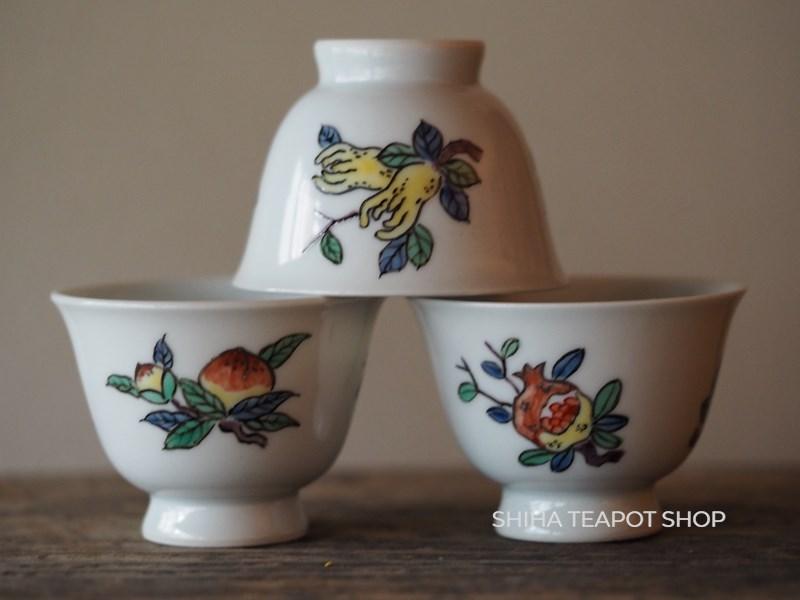 SHIHA TEAPOT SHOP Online Store: https://shihateapot.com
Made in Kyoto, Japan.
Kyoto is origin of Senchado, many beautiful Senchado ware is made in Kyoto even now.
3 Lucky Fruits means in Japan (East Asia)


Buddha's Hand Citron (Bring Luck)
Peach (Long Life)
Pomegranate (Many child/prosperity of descendants)
Pretty fruits with attractive warm color.
Nice shape, beautiful when piled up, too.
This set of cup is good for ceremonial tea (Senchado) , good for tea party, daily use as well.