SHORYU Blue Dew Tokoname Ceramic Japan Tokoname Kyusu Teapot (Inside-unglazed) 昭龍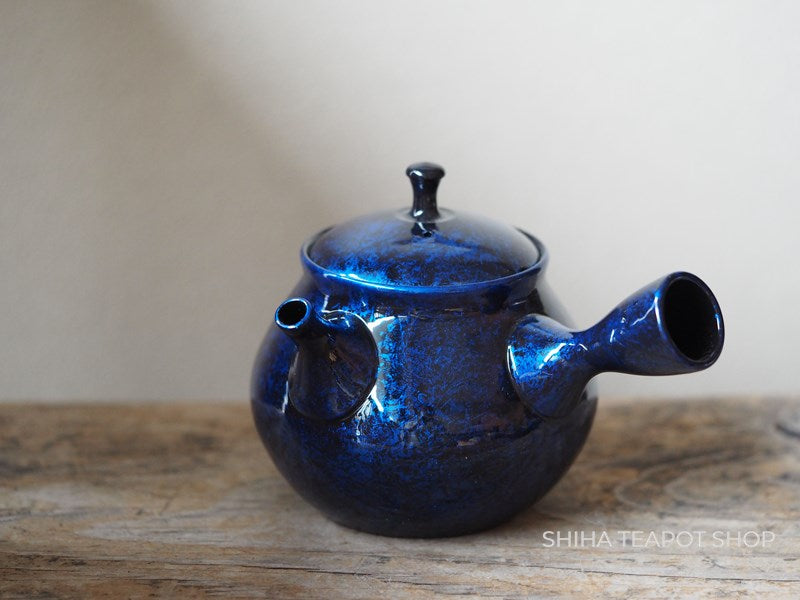 SHIHA TEAPOT SHOP Online Store: https://shihateapot.com
SHORYU Blue Dew Tokoname Ceramic Teapot (Woodbox) 
Shoryu created very special teapot with new beauty.
Beautiful & Elegant Shape.
Color and shine is attractive like blue dew.
The body is made of Tokoname Red clay, then smoked to black. 
Out side blue coating, Inside is unglazed ceramic (please see photo) 
"Unglazed" gives good effect to taste of tea, especially green tea.