SHUNEN Double Wall Lacy Sakura Japanese Tokoname Ceramic Kyusu Teapot 二代舜園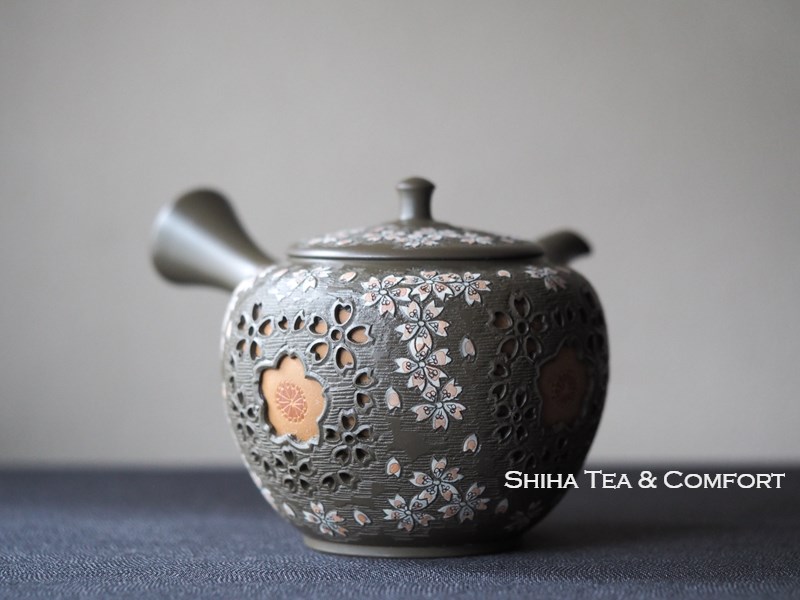 Hand carving Sakura flower, double wall lacy flower on deep green clay.
Elegant and Gorgios. The color of the body , pink and warm yellow are so harmonious.

Artist Shunen the second made teapot and carved it by himself. Tokoname's Double wall lacy teapot is Shunen's original.
He had been researched the some years to create such a beautiful unique teapot.

Shunen said that it took him so long time to find out how the 2 layers go well.
The body is hexagonal-shaped & Sophisticated. Unglazed.
手工雕刻镂空樱花壶,深绿的泥粉色樱花,色泽与造型设计很和谐。作家舜圆亲自制壶亲自雕刻。 舜圆几年研究了精美独特的镂空壶。 作家表示他花了很长时间才能找出完美的烧成。因为在窑中外侧泥和内侧泥收缩率不同。六角形壶身。不上釉。間野舜園作

Artist : Shunen (born in 1950)
Online Store: https://shihateapot.com
Online Store: https://shihateacomfort.shop