SOUKO Gourd Very Thin Body Japane Tokoname Kyusu Teapot 日本常滑烧 宗光(宗弘) 葫芦薄胎窑変茶壺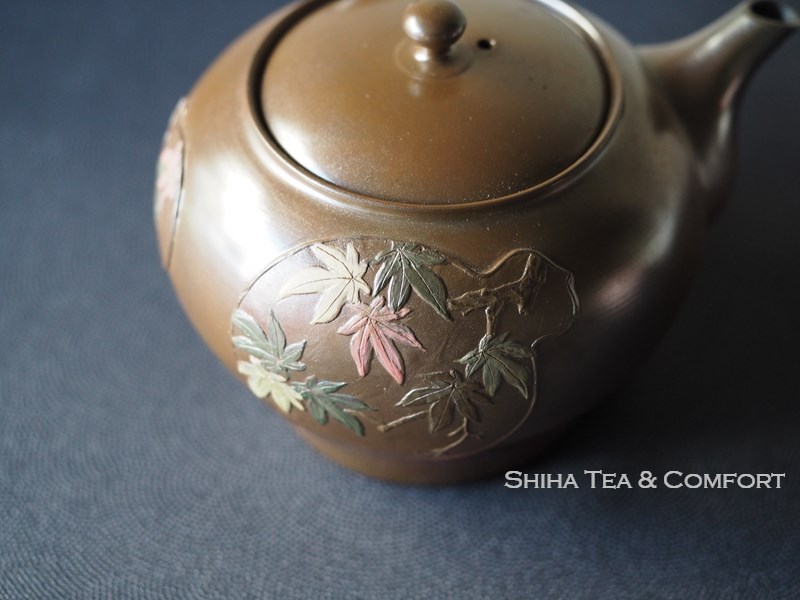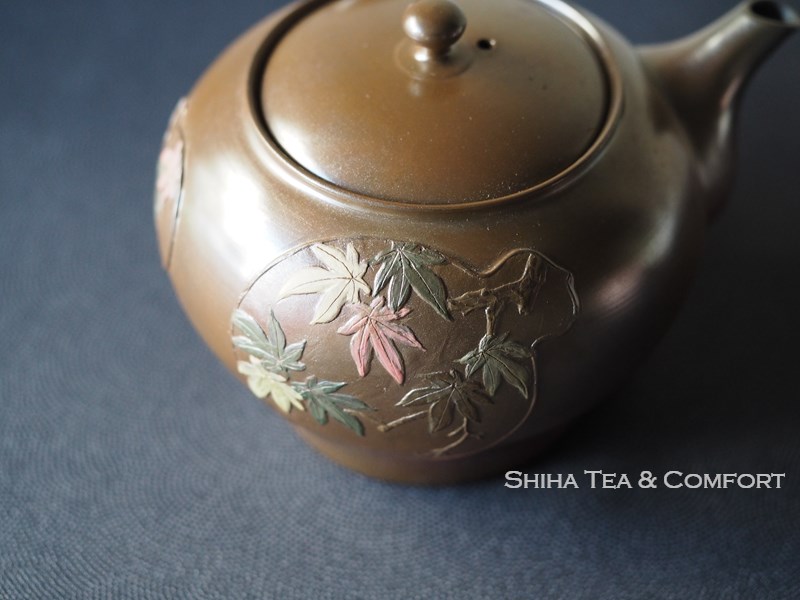 The artist SOUKO already retired, no longer making teapots.
This teapot was made a few decades ago.
His teapot is very thin and light in weight – they were made with high technique. Handmade (also strainer as well) . He is one of greatest teapot master in Japan. Good water flow, lid is perfectly fit to the body.
Good holding of handle. This teapot is very pretty gourd and maple motif with light color, they are in good harmony with body shape and color ( layer in color). Soukou's teapots have elegance. This teapot gives quiet, natural impression.
宗弘窯変紅葉急。漂亮的葫芦和枫树图,与壶型和色泽很调和 这把给人一种安静自然的印象
壶型,色泽,图案,空白,光泽 都调和
超薄胎,雅,美,品位
宗弘已经退休,不再制作茶壶。这把是几十年前制作的。
手工(茶漏也是)他壶非常薄胎-制壶高技术才能做出来的。他是日本最伟大的茶壶大师之一。出水流畅,盖子紧密。漂亮的葫芦和枫树图案,与壶型和色泽很调和(颜色有层次感)
Online Store: https://shihateapot.com
Online Store: https://shihateacomfort.shop