Soukou Flower Engraved Carving Thin Body Teapot 宗弘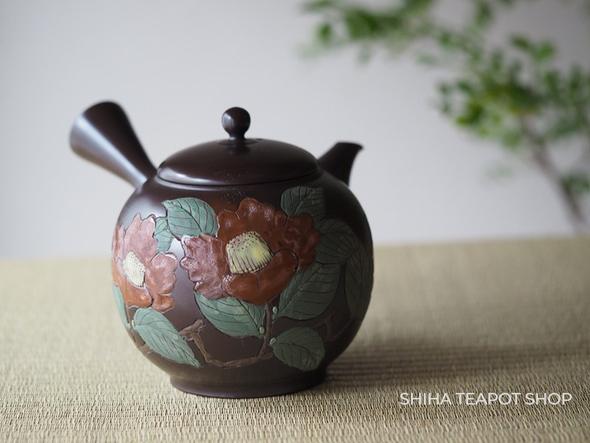 SHIHA TEAPOT SHOP Online Store: https://shihateapot.com
Beautiful and Elegant. 
This teapot was made approx. 20-30 years ago. Artist Sokou  was retired and no longer making teapot.
Nice body color and vivid flower on the body is attractive.
Shape is elegant and handle and lid are elegant and  delicate as well.
Glow of the teapot is soft and graceful.
Thin body. Good water flow.
Soukou was called "Master of Rokuro" 
(Rokuro means potter's wheel)