Japanese Teaware under the Sunlight of Spain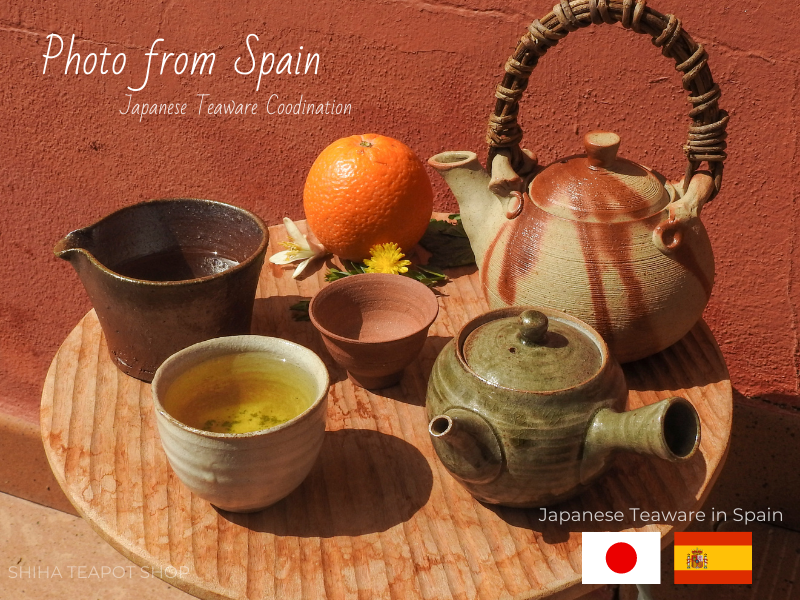 We have received photo message from a customer in Spain.
We are happy to see the customer enjoy Japanese Teaware.
Dobin: Takashi Saito (Bizen)
Teapot: Hakusan Katayama (Tokoname)
Pitcher: Kiko Ando (Bizen)
The photo brought warm sunlight and scents of Spain.
Thank you very much, we appreciate the message.
Hakusan Page