SYORYU 昭龍 Inka Stamp Black & Green Ceramic Kyusu Teapot, Japan (30 years ago)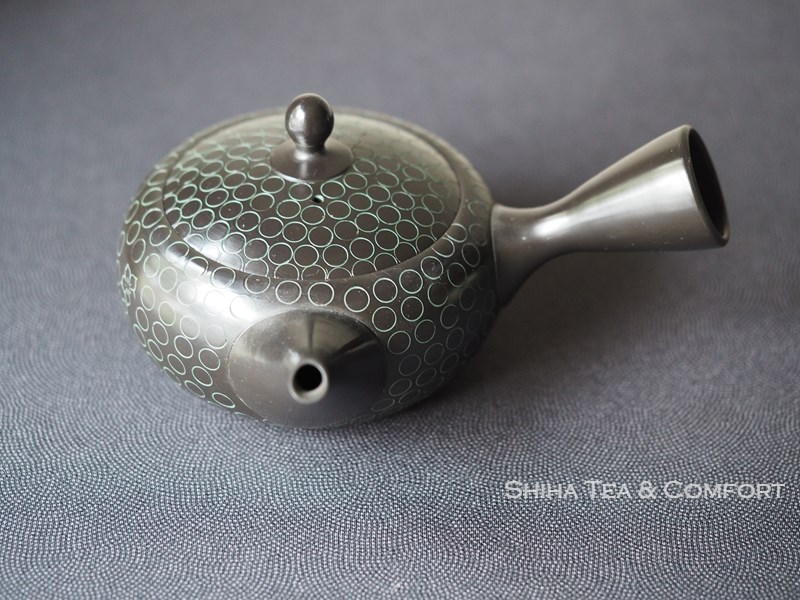 SHIHA TEAPOT SHOP Online Store: https://shihateapot.com

Artist Bio: Born in 1945. 60 years of pottery work , as of 2020. In 2018, he received The Order of the Sacred Treasure, Silver Rays from the government for his long year contribution to the Japan's traditional art craft.
This teapot was made about 30-40 years ago, when the artist Shoryu was around 30 years old.
Shape, style is rather sharp, the color of the black is deep, surface is well polished- good shine, texture is hard and smooth. Unglazed.
Good condition. Very special.