Takatori-yaki Takatori Hassen Madara glazing Flower Vase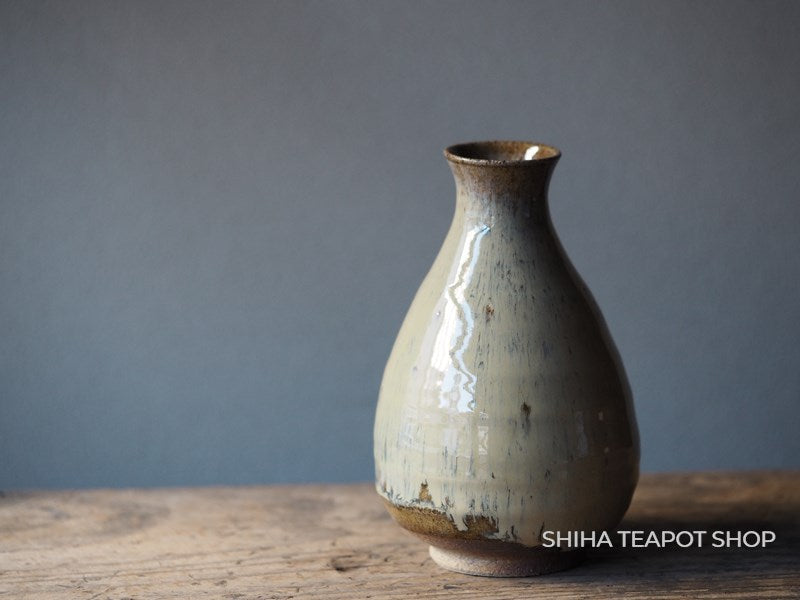 SHIHA TEAPOT SHOP Online Store: https://shihateapot.com
Milky madara glazing – flowing glaze.
The black dots are the result of the iron content of the clay, creating patterns in the white glaze. Madara glaze is one in which the black dots are seen into the milky white glaze, creating a mottled (madara) pattern. In Japanese pottery, madara glaze is often seen in Karatsu ware (Karatsu-yaki) and Takatori ware (Takatori-yaki).

The lower part of the glaze is flowing glaze shows like droplets and beads.

This is an elegant and noble vase with gentle and warm impression. 
Major component of this glaze is straw ash, which Hassen produced by burning straws in the field.
Clay is Hassen's own blend, which was taken from Koishiwara in Fukuoka (where Takatori-yaki's place) .
Takatori Hassen Kiln is located in a village of Fukuoka prefecture, the kiln started in 17th century, produces Japanese tea ceremony ware.
About Takatori-yaki  https://shihateacomfort.com/takatori-yaki