Takatori-yaki Takatori Hassen Candy glazing (Ameyu)Flower Vase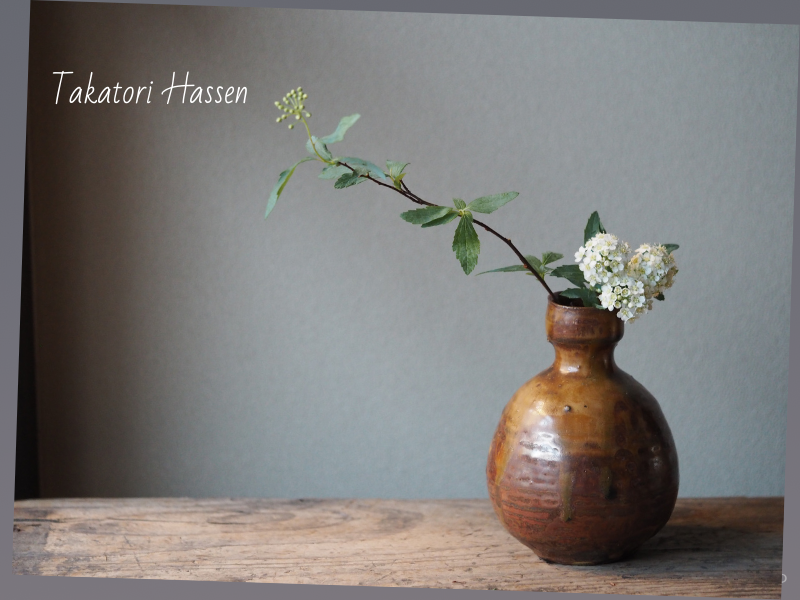 SHIHA TEAPOT SHOP Online Store: https://shihateapot.com
Thick dark yellow glazing vase.
It is single color glazing, light color flowing glaze lines showing on the darker color is made thickness of the glazing – Hassen's glazing technique and sense of art.
The color is deep and complex. 
Clay and glaze are Hassen's own blend. Clay was taken from Koishiwara in Fukuoka (where Takatori-yaki's place) .
Takatori Hassen Kiln is located in a village of Fukuoka prefecture, the kiln started in 17th century, produces Japanese tea ceremony ware.