Tea Leave Aroma Ceramic Stand (Enjoy Toast Green Tea Aroma and Relax)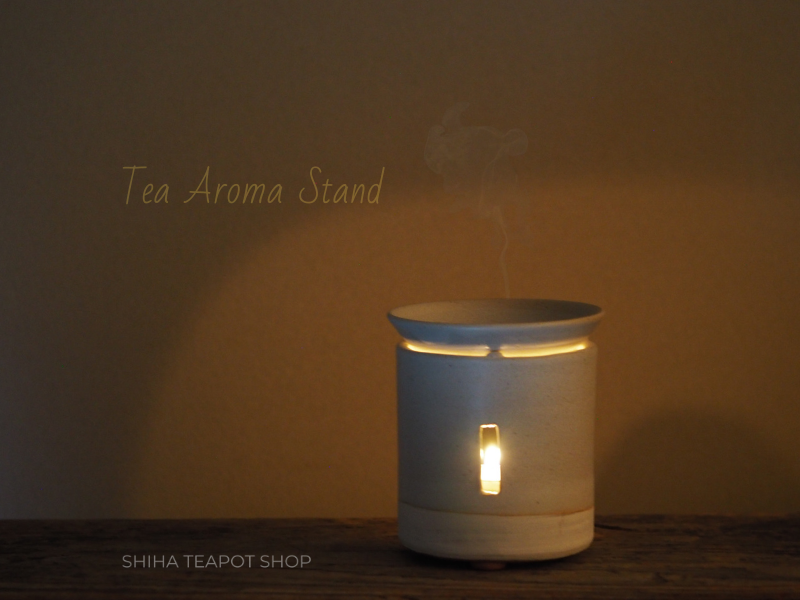 SHIHA TEAPOT SHOP Online Store: https://shihateapot.com
Put your tea leaves on the small tray and light a candle.
Toasted aroma of the tea fill your room.
It is relaxing aroma. 
We often use Japanese green tea (because Japan is green tea country).
But you can use other kind of tea as well.
Japanese green tea usually small piece.  If your tea leaves are larger piece, you can first make it small piece and try.
You can use old (expired) tea leaves to make tea aroma, as well.
Package Contents.
Aroma Stand (body, small tray, candle holder)
Candle 6 pcs
Small mat 1 pc (made in Japan/ linen & cotton)
Japanese Green Tea leave 1 bag (100g) 
The green tea is high quality tea leaves (Sogogi-Cha in Nagasaki, Japan )and it is very good taste for drink. Shiha Teapot select high grade tea.