Teapot Lid Holder Japanese Sword Guard (Tsuba) Shape Bamboo (Futaoki) 蓋置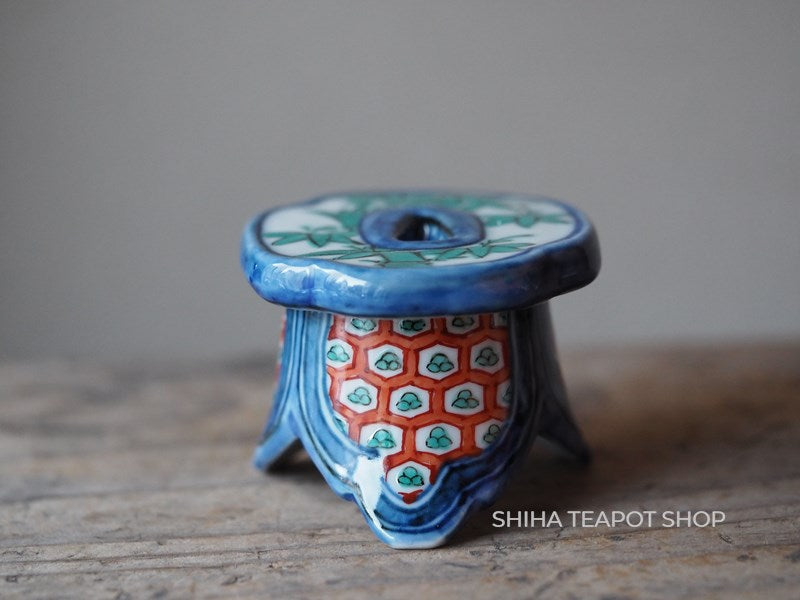 SHIHA TEAPOT SHOP Online Store: https://shihateapot.com
Motif of Japanese Sword Guard (Tsuba) .
Made in Kyoto. Kyoto Porcelain.
Colorful vivid color painting of bamboo and Japanese Traditional pattern, shippo, seigaiha, kikko.
Body is stable and  easy to place a lid on it.
This type of holder is used for Chagama lid in Chadao Tea ceremony in Japan.
This is artistic lid holder which you can place on your tea table and enjoy.
When you brew tea, it is good to have fixed place for lid, also good from hygiene point of view.