Tokoname Sou Yamada BLUE SHIBORIDASHI Kyusu 山田想絞出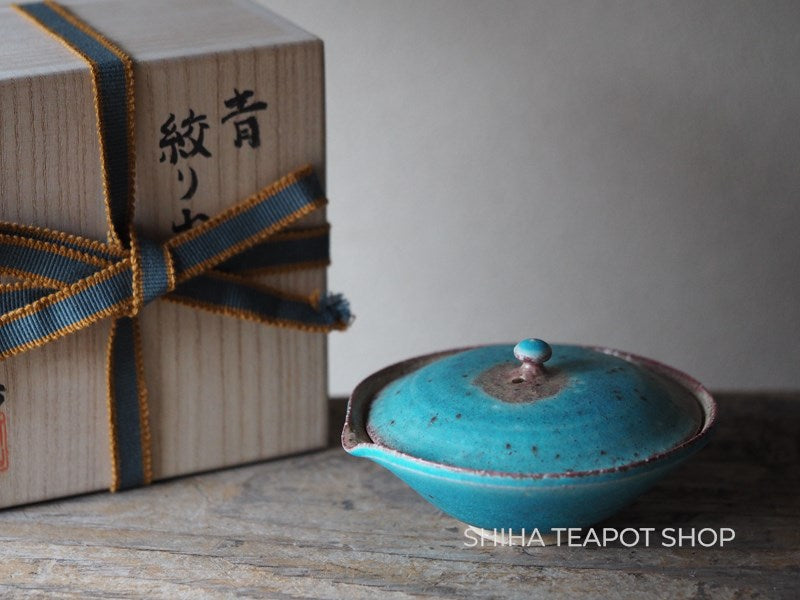 SHIHA TEAPOT SHOP Online Store: https://shihateapot.com
Beautiful, tasteful, Blue Shiboridashi.
White clay inside has nice texture, outside is tasteful blue that has deepness made by woodfiring.
Blue teapots are representing Yamada Sou's works.
The Yamada families have been producing teapots in 5 generations.
Sou Yamada is a grandson of Jozan Yamada the 3rd, who was recognized by the Japanese government as Important Intangible Cultural Property (Living National Treasure) .