YOKEI MIZUNO Nanban Texture Gradation Teapot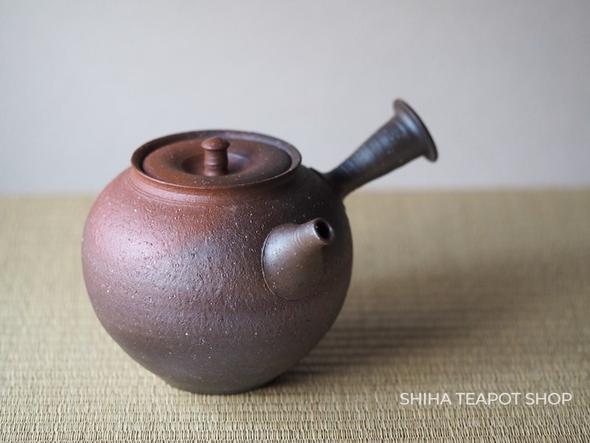 SHIHA TEAPOT SHOP Online Store: https://shihateapot.com
Handmade. Thin body and sophisticated shape. No glazing. 
Texture is a rough and simple. 
Tiny white sand in red clay is make the texture tasteful. 
To have such a "textured" surface, it requires high technique. 
The gradation color of the body was made in firing in kiln. 
He controlled temperature and flame in the kiln to make a such  beautiful gradations.
Artist of the teapot is Yokei Mizuno, born in 1956, great teapot artist in Tokoname. Elegance and simplicity coexist in his works.
Smooth water flow.